Rework | Jason Fried - David Heinemeier Hansson
کد محصول: eSHB-1261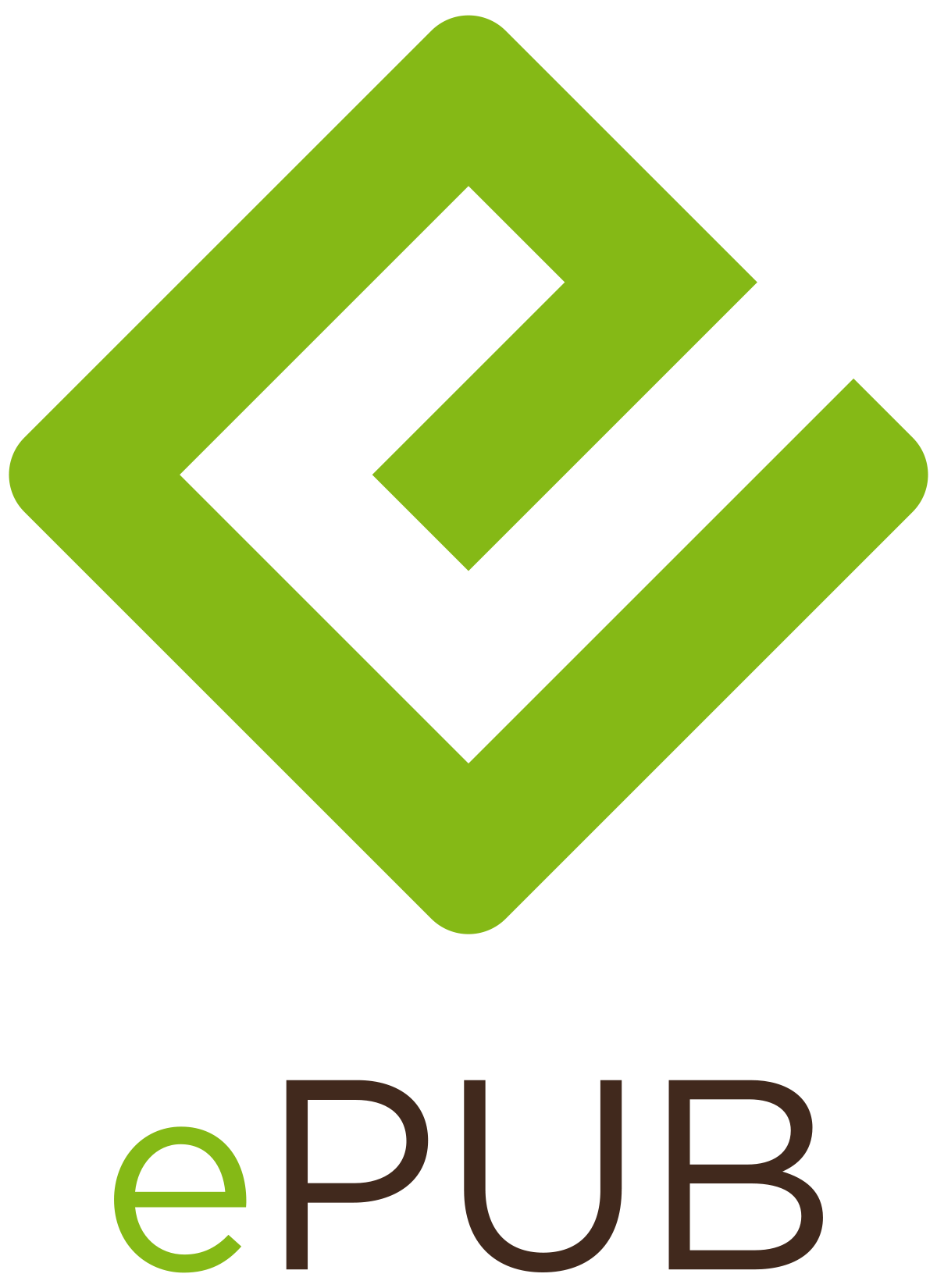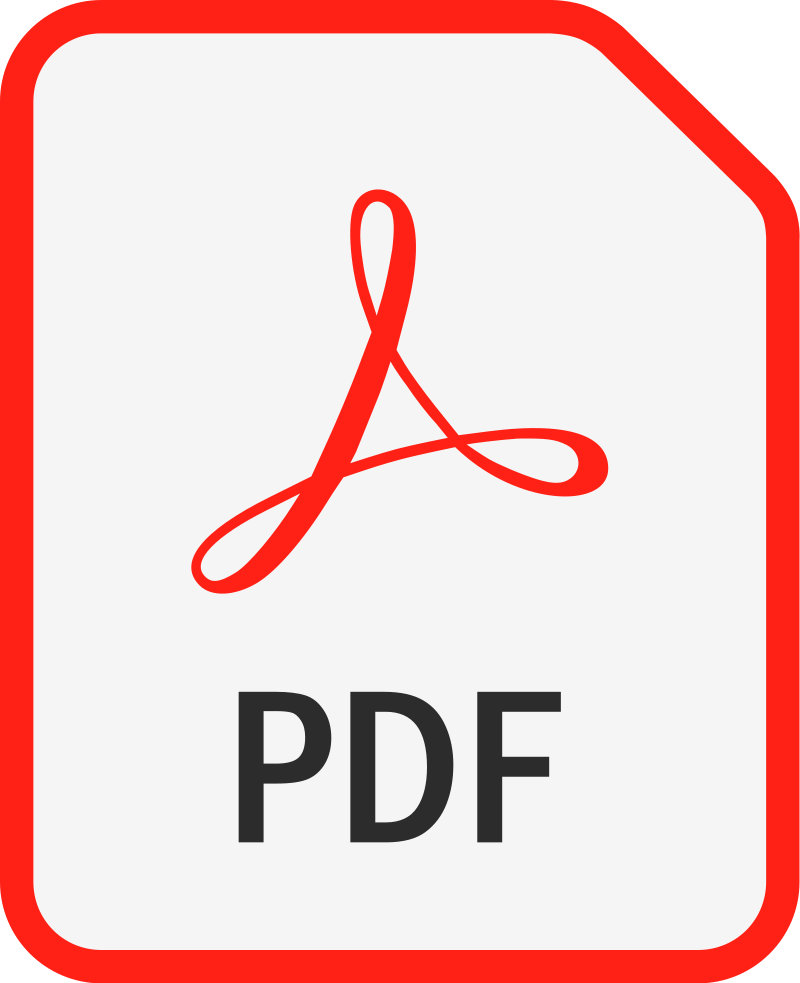 ---
Jason Fried David Heinemeier Hansson Business Pricing Marketing for Small Businesses Entrepreneurship Business Technology Innovation Business Motivation & Self-Improvement Basecamp New York Times Bestseller
درباره کتاب
مطالعه راحت
بخشی از کتاب
نسخه چاپی فارسی
نظرات
Rework shows you a better, faster, easier way to succeed in business.

Most business books give you the same old advice: Write a business plan, study the competition, seek investors, yadda yadda. If you're looking for a book like that, put this one back on the shelf.

Read it and you'll know why plans are actually harmful, why you don't need outside investors, and why you're better off ignoring the competition. The truth is, you need less than you think. You don't need to be a workaholic. You don't need to staff up. You don't need to waste time on paperwork or meetings. You don't even need an office. Those are all just excuses.

What you really need to do is stop talking and start working. This book shows you the way. You'll learn how to be more productive, how to get exposure without breaking the bank, and tons more counterintuitive ideas that will inspire and provoke you.

With its straightforward language and easy-is-better approach, Rework is the perfect playbook for anyone who's ever dreamed of doing it on their own. Hardcore entrepreneurs, small-business owners, people stuck in day jobs they hate, victims of "downsizing," and artists who don't want to starve anymore will all find valuable guidance in these pages.
Editorial Reviews
Amazon.com Review
Amazon Exclusive: Seth Godin Reviews Rework

Seth Godin is the author of Linchpin, Tribes, The Dip, Purple Cow, All Marketers Are Liars, and Permission Marketing, as well as other international bestsellers. He is consistently one of the 25 most widely read bloggers in the English language. Read his exclusive Amazon guest review of Rework:
This book will make you uncomfortable.
Depending on what you do all day, it might make you extremely uncomfortable.
That's a very good thing, because you deserve it. We all do.
Jason and David have broken all the rules and won. Again and again they've demonstrated that the regular way isn't necessarily the right way. They just don't say it, they do it. And they do it better than just about anyone has any right to expect.
This book is short, fast, sharp and ready to make a difference. It takes no prisoners, spares no quarter, and gives you no place to hide, all at the same time.
There, my review is almost as long as the first chapter of the book. I can't imagine what possible excuse you can dream up for not buying this book for every single person you work with, right now.
Stop reading the review. Buy the book.--Seth Godin
Review
"Jason Fried and David Hansson follow their own advice in Rework, laying bare the surprising philosophies at the core of 37signals' success and inspiring us to put them into practice. There's no jargon or filler here just hundreds of brilliantly simple rules for success. Part entrepreneurial handbook for the twenty-first century, part manifesto for anyone wondering how work really works in the modern age, REWORK is required reading for anyone tired of business platitudes."
--Chris Anderson, New York Times bestselling author of The Long Tail and Free

"House-husband, housewife, Fortune 500 CEO, cab driver, restaurateur, venture capitalist -- this is 'the book for you,' a book of true wisdom, business wisdom, life wisdom. The clarity, even genius, of this book actually brought me to near-tears on several occasions. Just bloody brilliant, that's what!"
--Tom Peters, New York Times bestselling author of In Search of Excellence, Thriving On Chaos and Leadership

"If given a choice between investing in someone who has read Rework or has an MBA, I'm investing in Rework every time. This is a must read for every entrepreneur."
--Mark Cuban, co-founder of HDNet and Broadcast.com and owner of the Dallas Mavericks

"Inspirational... Rework is a minimalist manifesto that's profoundly practical. In a world where we all keep getting asked to do more with less, the authors show us how to do less and create more."
--Scott Rosenberg, Co-Founder of Salon.com and author of Dreaming In Code and Say Everything

"The brilliance of Rework is that it inspires you to rethink everything you thought you knew about strategy, customers, and getting things done. Read this provocative and instructive book—and then get busy reimagining what it means to lead, compete, and succeed."
--William C. Taylor, Founding Editor of Fast Company and coauthor of Mavericks At Work

"...a Webby manifesto for post-recession success."
--Newsweek
About the Author
Jason Fried is the cofounder and president of Basecamp (formerly 37signals), a privately held Chicago-based company committed to building the best web-based tools possible with the least number of features necessary. With David Heinemeier Hansson, Fried is the coauthor of Getting Real: The Smarter, Faster, Easier Way to Build a Successful Web Application; Remote: Office Not Required; and the New York Times bestseller Rework.

David Heinemeier Hansson is a partner at Basecamp (formerly 37signals), a privately held Chicago-based company committed to building the best web-based tools possible with the least number of features necessary. With Jason Fried, Hansson is the coauthor of Getting Real: The Smarter, Faster, Easier Way to Build a Successful Web Application; Remote: Office Not Required; and the New York Times bestseller Rework.
Excerpt. © Reprinted by permission. All rights reserved.
They say you can't possibly compete with the big boys without a hefty marketing and advertising budget. They say you can't succeed by building products that do less than your competition's. They say you can't make it all up as you go. But that's exactly what we've done.

They say a lot of things. We say they're wrong. We've proved it. And we wrote this book to show you how to prove them wrong too.

Now, let's get on with it.

The new reality
This is a different kind of business book for different kinds of people—from those who have never dreamed of starting a business to those who already have a successful company up and running.

It's for hard-core entrepreneurs, the Type A go-getters of the business world. People who feel like they were born to start, lead, and conquer.

It's also for less intense small-business owners. People who may not be Type A but still have their business at the center of their lives. People who are looking for an edge that'll help them do more, work smarter, and kick ass.
It's even for people stuck in day jobs who have always dreamed about doing their own thing. Maybe they like what they do, but they don't like their boss. Or maybe they're just bored. They want to do something they love and get paid for it.

Finally, it's for all those people who've never considered going out on their own and starting a business. Maybe they don't think they're cut out for it. Maybe they don't think they have the time, money, or conviction to see it through. Maybe they're just afraid of putting themselves on the line. Or maybe they just think business is a dirty word. Whatever the reason, this book is for them, too.

There's a new reality. Today anyone can be in business. Tools that used to be out of reach are now easily accessible. Technology that cost thousands is now just a few bucks or even free. One person can do the job of two or three or, in some cases, an entire department. Stuff that was impossible just a few years ago is simple today.

You don't have to work miserable 60/80/100-hour weeks to make it work. 10–40 hours a week is plenty. You don't have to deplete your life savings or take on a boatload of risk. Starting a business on the side while keeping your day job can provide all the cash flow you need. You don't even need an office. Today you can work from home or collaborate with people you've never met who live thousands of miles away.

It's time to rework work. Let's get started.

Ignore the real world
"That would never work in the real world." You hear it all the time when you tell people about a fresh idea.

This real world sounds like an awfully depressing place to live. It's a place where new ideas, unfamiliar approaches, and foreign concepts always lose. The only things that win are what people already know and do, even if those things are flawed and inefficient.

Scratch the surface and you'll find these "real world" inhabitants are filled with pessimism and despair. They expect fresh concepts to fail. They assume society isn't ready for or capable of change.

Even worse, they want to drag others down into their tomb. If you're hopeful and ambitious, they'll try to convince you your ideas are impossible. They'll say you're wasting your time.

Don't believe them. That world may be real for them, but it doesn't mean you have to live in it.

We know because our company fails the real-world test in all kinds of ways. In the real world, you can't have more than a dozen employees spread out in eight different cities on two continents. In the real world, you can't attract millions of customers without any salespeople or advertising. In the real world, you can't reveal your formula for success to the rest of the world. But we've done all those things and prospered.

The real world isn't a place, it's an excuse. It's a justification for not trying. It has nothing to do with you.

Learning from mistakes is overrated
In the business world, failure has become an expected rite of passage. You hear all the time how nine out of ten new businesses fail. You hear that your business's chances are slim to none. You hear that failure builds character. People advise, "Fail early and fail often."

With so much failure in the air, you can't help but breathe it in. Don't inhale. Don't get fooled by the stats. Other people's failures are just that: other people's failures.

If other people can't market their product, it has nothing to do with you. If other people can't build a team, it has nothing to do with you. If other people can't price their services properly, it has nothing to do with you. If other people can't earn more than they spend?.?.?.?well, you get it.

Another common misconception: You need to learn from your mistakes. What do you really learn from mistakes? You might learn what not to do again, but how valuable is that? You still don't know what you should do next.

Contrast that with learning from your successes. Success gives you real ammunition. When something succeeds, you know what worked—and you can do it again. And the next time, you'll probably do it even better.

Failure is not a prerequisite for success. A Harvard Business School study found already-successful entrepreneurs are far more likely to succeed again (the success rate for their future companies is 34 percent). But entrepreneurs whose companies failed the first time had almost the same follow-on success rate as people starting a company for the first time: just 23 percent. People who failed before have the same amount of success as people who have never tried at all.* Success is the experience that actually counts.

That shouldn't be a surprise, for it's exactly how nature works. Evolution doesn't linger on past failures, it's always building upon what worked. So should you.

Planning is guessing
Unless you're a fortune-teller, long-term business planning is a fantasy. There are just too many factors that are out of your hands: market conditions, competitors, customers, the economy, etc. Writing a plan makes you feel in control of things you can't actually control.

Why don't we just call plans what they really are: guesses. Start referring to your business plans as business guesses, your financial plans as financial guesses, and your strategic plans as strategic guesses. Now you can stop worrying about them as much. They just aren't worth the stress.

When you turn guesses into plans, you enter a danger zone. Plans let the past drive the future. They put blinders on you. "This is where we're going because, well, that's where we said we were going." And that's the problem: Plans are inconsistent with improvisation.

And you have to be able to improvise. You have to be able to pick up opportunities that come along. Sometimes you need to say, "We're going in a new direction because that's what makes sense today."

The timing of long-range plans is screwed up too. You have the most information when you're doing something, not before you've done it. Yet when do you write a plan? Usually it's before you've even begun. That's the worst time to make a big decision.

Now this isn't to say you shouldn't think about the future or contemplate how you might attack upcoming obstacles. That's a worthwhile exercise. Just don't feel you need to write it down or obsess about it. If you write a big plan, you'll most likely never look at it anyway. Plans more than a few pages long just wind up as fossils in your file cabinet.

Give up on the guesswork. Decide what you're going to do this week, not this year. Figure out the next most important thing and do that. Make decisions right before you do something, not far in advance.

It's OK to wing it. Just get on the plane and go. You can pick up a nicer shirt, shaving cream, and a toothbrush once you get there.

Working without a plan may seem scary. But blindly following a plan that has no relationship with reality is even scarier.

Why grow?
People ask, "How big is your company?" It's small talk, but they're not looking for a small answer. The bigger the number, the more impressive, professional, and powerful you sound. "Wow, nice!" they'll say if you have a hundred-plus employees. If you're small, you'll get an "Oh?.?.?.?that's nice." The former is meant as a compliment; the latter is said just to be polite.

Why is that? What is it about growth and business? Why is expansion always the goal? What's the attraction of big besides ego? (You'll need a better answer than "economies of scale.") What's wrong with finding the right size and staying there?

Do we look at Harvard or Oxford and say, "If they'd only expand and branch out and hire thousands more professors and go global and open other campuses all over the world?.?.?.?then they'd be great schools." Of course not. That's not how we measure the value of these institutions. So why is it the way we measure businesses?

Maybe the right size for your company is five people. Maybe it's forty. Maybe it's two hundred. Or maybe it's just you and a laptop. Don't make assumptions about how big you should be ahead of time. Grow slow and see what feels right—premature hiring is the death of many companies. And avoid huge growth spurts too—they can cause you to skip right over your appropriate size.

Small is not just a stepping-stone. Small is a great destination in itself.

Have you ever noticed that while small businesses wish they were bigger, big businesses dream about being more agile and flexible? And remember, once you get big, it's really hard to shrink without firing people, damaging morale, and changing the entire way you do business.

Ramping up doesn't have to be your goal. And we're not talking just about the number of employees you have either. It's also true for expenses, rent, IT infrastructure, furniture, etc. These things don't just happen to you. You decide whether or not to take them on. And if you do take them on, you'll be taking on new headaches, too. Lock in lots of expenses and you force yourself into building a complex businesss—one that's a lot more difficult and stressful to run.

Don't be insecure about aiming to be a small business. Anyone who runs a business that's sustainable and profitable, whether it's big or small, should be proud.

Workaholism
Our culture celebrates the idea of the workaholic. We hear about people burning the midnight oil. They pull all-nighters and sleep at the office. It's considered a badge of honor to kill yourself over a project. No amount of work is too much work.

Not only is this workaholism unnecessary, it's stupid. Working more doesn't mean you care more or get more done. It just means you work more.

Workaholics wind up creating more problems than they solve. First off, working like that just isn't sustainable over time. When the burnout crash comes—and it will—it'll hit that much harder.

Workaholics miss the point, too. They try to fix problems by throwing sheer hours at them. They try to make up for intellectual laziness with brute force. This results in inelegant solutions.

They even create crises. They don't look for ways to be more efficient because they actually like working overtime. They enjoy feeling like heroes. They create problems (often unwittingly) just so they can get off on working more.

Workaholics make the people who don't stay late feel inadequate for "merely" working reasonable hours. That leads to guilt and poor morale all around. Plus, it leads to an ass-in-seat mentality—people stay late out of obligation, even if they aren't really being productive.

If all you do is work, you're unlikely to have sound judgments. Your values and decision making wind up skewed. You stop being able to decide what's worth extra effort and what's not. And you wind up just plain tired. No one makes sharp decisions when tired.

In the end, workaholics don't actually accomplish more than nonworkaholics. They may claim to be perfectionists, but that just means they're wasting time fixating on inconsequential details instead of moving on to the next task.
Workaholics aren't heroes. They don't save the day, they just use it up. The real hero is already home because she figured out a faster way to get things done.

Enough with "entrepreneurs"
Let's retire the term entrepreneur. It's outdated and loaded with baggage. It smells like a members-only club. Everyone should be encouraged to start his own business, not just some rare breed that self-identifies as entrepreneurs.

There's a new group of people out there starting businesses. They're turning profits yet never think of themselves as entrepreneurs. A lot of them don't even think of themselves as business owners. They are just doing what they love on their own terms and getting paid for it.

So let's replace the fancy-sounding word with something a bit more down-to-earth. Instead of entrepreneurs, let's just call them starters. Anyone who creates a new business is a starter. You don't need an MBA, a certificate, a fancy suit, a briefcase, or an above-average tolerance for risk. You just need an idea, a touch of confidence, and a push to get started.

Make a dent in the universe
To do great work, you need to feel that you're making a difference. That you're putting a meaningful dent in the universe. That you're part of something important.

This doesn't mean you need to find the cure for cancer. It's just that your efforts need to feel valuable. You want your customers to say, "This makes my life better." You want to feel that if you stopped doing what you do, people would notice.

You should feel an urgency about this too. You don't have forever. This is your life's work. Do you want to build just another me-too product or do you want to shake things up? What you do is your legacy. Don't sit around and wait for someone else to make the change you want to see. And don't think it takes a huge team to make that difference either.

Look at Craigslist, which demolished the traditional classified-ad business. With just a few dozen employees, the company generates tens of millions in revenue, has one of the most popular sites on the Internet, and disrupted the entire newspaper business.

The Drudge Report, run by Matt Drudge, is just one simple page on the Web run by one guy. Yet it's had a huge impact on the news industry—television producers, radio talk show hosts and newspaper reporters routinely view it as the go-to place for new stories.*

If you're going to do something, do something that matters. These little guys came out of nowhere and destroyed old models that had been around for decades. You can do the same in your industry.

Scratch your own itch
The easiest, most straightforward way to create a great product or service is to make something you want to use. That lets you design what you know—and you'll figure out immediately whether or not what you're making is any good.
با وجود اینکه هنوز بسیاری از کتاب‌خوان‌ها [ی حرفه‌ای] ترجیح می‌دهند از کتاب چاپی برای مطالعه استفاده کنند ولی شمار کتاب‌خوان‌هایی که به‌تدریج از کتاب الکترونیک به عنوان مکمل یا منبع اصلی مطالعه استفاده می‌کنند کم نیست. فارغ از نوآوری‌های جالب‌توجه در زمینه‌ی کتاب‌خوان‌هایی همانند Kindle کمپانی آمازون، امکان و قابلیت نرم‌افزاری ساده، کارآمد و در دسترس مطالعه‌ی کتاب با فرمت ePub از نظر بسیاری از کتاب‌خوان‌ها دور مانده است؛ بر اساس تجربه‌ی مستقیم ما، شاهد بوده‌ایم که بسیاری از افرادی که به ‌صورت حرفه‌ای به دنبال کتاب‌های زبان اصلی برای مطالعه روی کامپیوتر، تبلت و موبایل خود هستند با فرمت ePub آشنایی درستی ندارند.
پر واضح است که لمس کتاب به‌صورت فیزیکی و بوی خوش کاغذ تجربه‌ای لذت‌بخش و بی‌مانند است که همچنان در بین کتاب‌خوان‌های حرفه‌ای در سراسر دنیا هواداران بسیاری دارد. البته، وقتی یکی از دغدغه‌های کتاب‌خوان سهولت مطالعه‌ی کتاب تحت هر شرایطی باشد این‌جاست که نیاز به استفاده از کتاب الکترونیک حس می‌شود. با توجه به ویژگی‌های مناسب کتاب‌های الکترونیک با فرمت ePub نگرانی ضعیف شدن بینایی و خستگی چشم بر اثر نگاه مستقیم به صفحه‌ی نمایش تا حد بسیار زیاد و قابل‌توجهی کاسته می‌شود.
کتاب الکترونیک با فرمت ePub این قابلیت را به خواننده می‌دهد تا بتواند رنگ زمینه، نوع فونت و سایز فونت را برای مطالعه‌ی کتاب خود انتخاب کنند. همچنین خواننده این امکان را دارد که روی نوشته یادداشت‌ بنویسد، جمله‌ای را هایلایت کند و یا صفحه یا صفحاتی از کتاب را بوک‌مارک کند.
خوشبختانه نرم‌افزارهای کتاب‌خوان الکترونیکی رایگان بسیاری وجود دارد که از فرمت PDF و ePub پشتیبانی می‌کنند. این کتاب‌خوان‌های الکترونیک قابل نصب روی انواع موبایل‌های اندرویدی، آیفون، لپ‌تاپ‌های ویندوزی و مک‌بوک است.
:این کتاب توسط ۲ ناشر منتشر شده است
نشر رسا | دوباره فکر کن | ترجمه عزیز میردار و سیدمحمد اعظمی‌نژاد
نشر شمشاد | دوباره فکر کن! | ترجمه سعید قربانیان