Bigger Leaner Stronger: The Simple Science of Building the Ultimate Male Body | Michael Matthews
کد محصول: eSHB-1902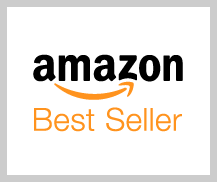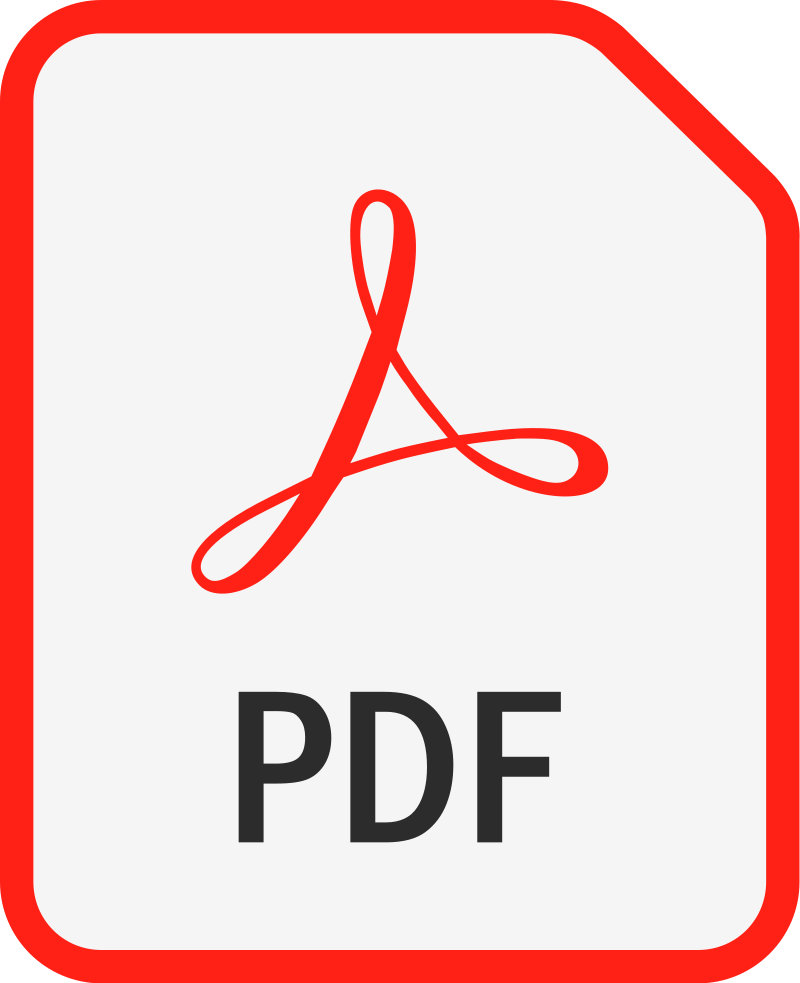 ---
Michael Matthews Ab Workouts Weight Training Quick Workouts Sports Training Exercise & Fitness Health, Fitness & Dieting International Bestseller
درباره کتاب
بخشی از کتاب
نظرات
#1 International Bestseller

This book has helped tens of thousands of men build their best body ever.

Will you be next?

If you want to get bigger, leaner, and stronger without steroids, good genetics, extreme dieting, or wasting ridiculous amounts of time in the gym . . . you want to read this book.

Because here's the deal:

Building lean muscle and burning stubborn fat isn't nearly as complicated you've been led to believe.
This book is the shortcut.

And guess what?

You don't need to: Spend hundreds of dollars per month on the worthless supplements that steroid-fueled bodybuilders "swear by." Most pills, powders, and potions do absolutely nothing.

You don't need to: Constantly change up your workout routine to gain lean muscle in all the right places. Muscle building is much simpler than that.

You don't need to: Waste a couple of hours in the gym every day grinding through grueling workouts you hate. In fact, this is a great way to get nowhere.

You don't need to: Slog away at boring cardio to shed ugly belly fat and get a six-pack. In fact, you probably don't have to do any cardio to get the body you really want.

You don't need to: Obsess over "clean eating" and avoiding "unhealthy" foods to get ripped. Instead, you can get and stay fit eating the foods you love.

Those are just a few of the harmful lies and myths that keep guys from ever achieving the lean, muscular, and strong body they truly desire.

And in this book you'll learn something most guys will never know:
The exact methods of eating and exercising that make gaining 10 to 15 pounds of lean muscle a breeze . . . and it only takes a few months.

Here are just a few of the things you'll discover in this book:
The 10 biggest fat loss and muscle building myths and mistakes that keep guys fat, weak, and confused.
The 3 scientific laws of muscle growth and fat loss that literally force your body to get bigger, leaner, and stronger. (And no, they have nothing to do with "muscle confusion," "functional training," or any other pseudoscientific nonsense.)
How to create flexible meal plans that empower you to transform your body eating the foods you love—and without ever feeling starved, deprived, or like you're "on a diet."
A paint-by-numbers training system for building a full chest . . . wide back . . . powerful legs . . . and bulging arms . . . with only 3 to 6 hours of exercise per week.
A no-BS guide to supplements that'll save you hundreds if not thousands of dollars on useless (and sometimes even dangerous) pills, powders, and potions.

And a lot more!
Imagine . . . just 12 weeks from now . . . being constantly complimented on the changes in your physique and asked how the heck you're doing it.

Imagine enjoying higher energy levels, fewer aches and pains, and better spirits.

And imagine feeling like your fitness is finally under your control . . . and permanently.

The bottom line is you can get that "Hollywood hunk" body without following boring, bland "bodybuilder" diets or living in the gym.

This book shows you how.
Editorial Reviews
Review
"If you want to use strength training for aesthetics, Mike is your source. Read this book, and read mine too, and come away with what you need to know. The rest will be up to you."
--Mark Rippetoe, author of Starting Strength: Basic Barbell Training and Practical Programming for Strength Training

"I highly, highly recommend Bigger Leaner Stronger. You don't just read it. You do it. And you see immediate changes and results."
--Hafthor "The Mountain" Björnsson, World's Strongest Man champion

"Nobody cuts through the fitness and nutrition confusion and clutter like Mike Matthews. And in Bigger Leaner Stronger, he draws on a powerful combination of time in
the trenches and hard-core research to give you the straight talk about what actually works. This book is easy to read and incredibly effective. I highly recommend."
--Ben Greenfield, CEO of Kion & New York Times bestselling author of Beyond Training: Mastering Endurance, Health & Life

"Bigger Leaner Stronger is a super well-researched and practical guide to strength training that quickly cuts through the massive amount of BS and misinformation put out by the strength training, bodybuilding, weight gain and weight loss industries. I highly recommend adding this book to your library and referring to it frequently."
--Mark Divine, founder of SEALFIT and New York Times bestselling author of The Way of the SEAL, Unbeatable Mind and 8 Weeks to SEALFIT

"Mike has written the encyclopedia of body recomposition for the twentieth century. A great book and a must-buy for beginners looking to get their feet wet."
--Martin Berkhan, fitness coach, pioneer, and author of The Leangains Method

"Mike Matthews stands alone in the fitness space. His books are based on scientific research and real-world results. Bigger Leaner Stronger changed my life. It can change yours too."
--Strauss Zelnick, "America's fittest CEO" and author of Becoming Ageless: The Four Secrets to Looking and Feeling Younger Than Ever

"In Bigger Leaner Stronger, Mike takes us back to the fundamentals of losing fat and building muscle--time-tested and science-backed strategies that have been obscured by a rising tide of popular hype and pseudoscience. The good news: it doesn't have to be that hard!"
--Alex Hutchinson, author of the New York Times bestseller Endure: Mind, Body, and the Curiously Elastic Limits of Human Performance

"Matthews has masterfully distilled many years of research into the essence of what makes guys bigger, leaner, and stronger. His training methods have worked betterthan anything else I've tried for improving my strength and physique. Get this book right now."
--Stephen Guise, international bestselling author of Mini Habits

"Mike Matthews has done it again. Great information backed by science, and complicated knowledge transformed into practical, applicable strategies. I loved Bigger Leaner Stronger . A must-read."
--Adam Schafer, co-host of top-ranked fitness and health podcast Mind Pump

"I haven't been this excited about a fitness book in years. It's required reading for all guys who want to get--and stay--in the best shape of their lives. A true classic in the making."
--Sal Di Stefano, co-host of top-ranked fitness and health podcast Mind Pump

"Would you rather spend a month of your life hoping the latest flavor of diet and exercise plan will work . . . or spend thirty days knowing your hard work will provide results you can not only see, but feel? Give me guaranteed results any day, and that's what Bigger Leaner Stronger provides--all the knowledge and motivation you need to get results for years to come."
--Jeff Haden, Inc. Magazine contributing editor and author of The Motivation Myth: How High Achievers Really Set Themselves Up to Win

"Bigger Leaner Stronger is meticulously researched, clearly written, and utterly practical. Matthews has created something special here."
--Jordan Harbinger, creator and host, The Jordan Harbinger Show

"A highly actionable book that translates the latest science into a simple plan for strength. In a world filled with noise, Mike Matthews provides the clarity and practical strategies you need to get results."
--James Clear, author of Atomic Habits: An Easy & Proven Way to Build Good Habits & Break Bad Ones

"As a clinical practitioner who specializes in obesity medicine, I truly appreciate Bigger Leaner Stronger. It's simple, science-based, and most importantly, it works, and that's why I recommend it to many of my patients. Drop whatever you're doing and read this book. It can change your life."
--Dr. Spencer Nadolsky, board-certified family and obesity medicine physician and founder of RP Health
From the Inside Flap
No matter how old you are, no matter how bad you might think your genetics are, and no matter how lost you might feel after trying and abandoning past diets and workout programs . . .
. . . you absolutely, positively can have the big, lean, and strong body you dream about.

What if I gave you a science-based, doctor-approved formula of eating and exercising that makes adding 15 to 25 pounds of lean muscle while also shedding handfuls of unwanted body fat a breeze . . .

. . . and what if it produced dramatic results in the mirror in just the first 30 days?

What if you didn't have to starve yourself, put in long hours at the gym, or do grueling cardio workouts that turn your stomach?

What if you could still indulge in the "bad" foods that you love, like pasta, pizza, and ice cream?

And what if I promised to be at your side the entire way, helping you discover what you're truly capable of, helping you overcome obstacles and setbacks and avoid pitfalls, doing everything I can to see you achieve your fitness goals quickly and painlessly?

Imagine, just 12 weeks from now, waking up every morning, looking in the mirror, and feeling downright excited by your reflection.

Imagine being constantly complimented on how you look, loving how your clothes fit, and having dawn-till-dusk energy to do all the things you want to do.

And imagine being able to take your shirt off at the pool or beach with confidence.

You can have all these things, and it's not nearly as difficult or complicated as you probably think.

It doesn't matter whether you're 21 or 41 or whether you're in shape or not. No matter who you are, I can prove that you have the power to transform your body and life.

Just ask the thousands of men whose lives have been changed by my work. They accepted my help, and now they look and feel better than ever before. They are the proof that this book can help you look and feel your best, too.

So, would you like my help?

If you answered "Yes!" then you've taken a leap, not a step, toward the new you--the bigger, leaner, stronger, and happier you who loves his body, inside and out.

Your journey begins as soon as you order your copy of this book.
From the Back Cover
I want to make sure that you get as much value from this book as possible, so I've put together a number of additional free resources to help you, including:
A savable, shareable, printable reference guide with all of this book's key takeaways, checklists, and action items.

Links to form demonstration videos for all Bigger Leaner Stronger exercises.
An entire year's worth of Bigger Leaner Stronger workouts neatly laid out and provided in several formats, including PDF, Excel, and Google Sheets.
If you'd prefer the workouts in a digital or hard-copy book, check out The Year One Challenge for Men (biggerleanerstronger.com/challenge).


10 Bigger Leaner Stronger meal plans that make losing fat and gaining muscle as simple as possible.



A list of my favorite tools for getting and staying motivated and on track inside and outside of the gym.




And more.


To get instant access to all of those free bonuses (plus a few additional surprise gifts), go here now:

⇒ biggerleanerstronger.com/bonus

Also, if you have any questions or run into any difficulties, just shoot me an email at mike@muscleforlife.com and I'll do my best to help!

Mike
About the Author
Mike Matthews is the #1 bestselling fitness author in the world, with over 1.5 million books sold, as well as the founder of the #1 brand of all-natural sports supplements, Legion.

His simple and science-based approach to building muscle, losing fat, and getting healthy has helped tens of thousands of people build their best body ever, and his work has been featured in many popular outlets including Esquire, Men's Health, Elle, Women's Health, Muscle & Strength, and more, as well as on FOX and ABC.