King Richard: Nixon and Watergate--An American Tragedy | Michael Dobbs
کد محصول: eSHB-1934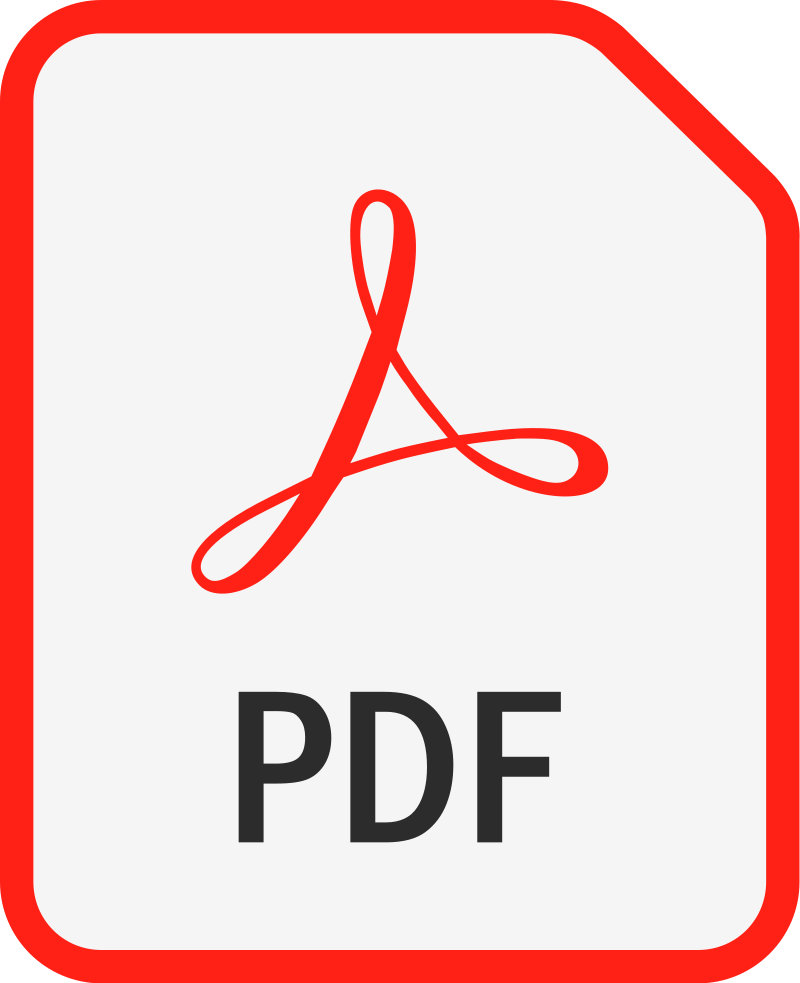 ---
Michael Dobbs Political Corruption & Misconduct US Presidents Political Leader Biographies 20th Century History of the U.S. Political Science History & Theory Communication & Media Studies Biographies of Politicians History & Theory Politics & Government Political Science Biographies & Memoirs Leaders & Notable People
درباره کتاب
بخشی از کتاب
نظرات
ONE OF USA TODAY'S BEST BOOKS OF THE YEAR • A riveting account of the crucial days, hours, and moments when the Watergate conspiracy consumed, and ultimately toppled, a president—from the best-selling author of One Minute to Midnight.

In January 1973, Richard Nixon had just been inaugurated after winning re-election in a historic landslide. He enjoyed an almost 70 percent approval rating. But by April 1973, his presidency had fallen apart as the Watergate scandal metastasized into what White House counsel John Dean called "a full-blown cancer." King Richard is the intimate, utterly absorbing narrative of the tension-packed hundred days when the Watergate conspiracy unraveled as the burglars and their handlers turned on one another, exposing the crimes of a vengeful president.

Drawing on thousands of hours of newly-released taped recordings, Michael Dobbs takes us into the heart of the conspiracy, recreating these traumatic events in cinematic detail. He captures the growing paranoia of the principal players and their desperate attempts to deflect blame as the noose tightens around them. We eavesdrop on Nixon plotting with his aides, raging at his enemies, while also finding time for affectionate moments with his family. The result is an unprecedentedly vivid, close-up portrait of a president facing his greatest crisis.

Central to the spellbinding drama is the tortured personality of Nixon himself, a man whose strengths, particularly his determination to win at all costs, become his fatal flaws. Rising from poverty to become the most powerful man in the world, he commits terrible errors of judgment that lead to his public disgrace. He makes himself—and then destroys himself.

Structured like a classical tragedy with a uniquely American twist, King Richard is an epic, deeply human story of ambition, power, and betrayal.
Editorial Reviews
Review
ONE OF USA TODAY'S BEST BOOKS OF THE YEAR • A NEW YORK TIMES CRITICS' TOP BOOK OF THE YEAR

"Rich and kaleidoscopic… Dobbs has carved out something intimate and extraordinary, skillfully chiseling out the details to bring the story to lurid life."
—Jennifer Szalai, New York Times

"This fast-paced opus would be a rollicking fun read, a beach book even, if it weren't so doggone real – and if it wasn't so reminiscent of recent machinations in our nation's capital. But fun or not, this is an important book at this moment in our tortured political history... Crucial. ★★★★ out of four."
—David Holahan, USA Today

"Richard Nixon, who's own naughty mouth, blind spots and pathetic unraveling gets a renewed intimacy in Michael Dobbs' surprisingly riveting King Richard: Nixon and Watergate — An American Tragedy. Like a great curse word, you have heard it endlessly, but told through a fresh voice, it's as fun as it is lurid."
—Christopher Borelli, Chicago Tribune

"Dobbs… has a keen sense of drama. And, by focusing on the 100 days after Nixon's triumphant second inauguration, he provides a clever lens for viewing most all of the president's disastrous decisions, with an intimacy — due to Dobbs's subtle choice of extracts from the tapes — that is stunning… The story Dobbs tells is, by turns, hilarious, pathetic and infuriating."
—Joe Klein, Washington Post

"Vivid... King Richard [has] a better shot than most histories have at reaching younger readers. At the same time, it gives a (much) older generation of Watergate junkies a way to rediscover the dark intrigues of Nixon and his entourage — with notes of relief that we all survived, and perhaps a touch of nostalgia as well.... Dobbs achieves something of a cinematic effect... Whether you lived through the Watergate years, or have studied them since, Dobbs' book hearkens back to an era when even a president elected in a landslide could be held to account by the system itself."
—Ron Elving, NPR

"Smart and highly readable... Dobbs has a talent for you-are-there description... Vivid and fun."
—David Greenberg, New York Times Book Review

"A rollicking narrative history of the first 100 days of Nixon's second term—the break-in, the cover-up, the investigation—that manages to be searing, humane, and addictive."
—Alessandra Stanley, Air Mail

"This beautifully written and stunningly detailed portrait of one hundred essential days at the beginning of Nixon's second term brings the Watergate scandal, its colourful cast of characters and Nixon himself to life in a way we've never before seen... King Richard's vivid characterisations, novelistic detail and universal human themes make this a work of our time and for all time."
—Greg Garrett, The Spectator

"Dobbs has used them to produce the story of a White House meltdown that Watergate aficionados will find irresistible."
—Jim Dey, The News-Gazette

"With cohesion of purpose, command of subject, wealth of specificity and precision of prose, Dobbs fashions an absorbing narrative. A capital work of history rendered with Dobbs' ability to convey immediacy, King Richard adds welcome clarity and nuance to the Watergate story."
—The Free Lance-Star

"Fresh... Ingenious... It is Dobbs's ability to use the techniques of fiction — getting inside the characters' heads and reconstructing their interactions scene by scene — that gives this book its page-turning power."
—Charlotte Allen, Washington Examiner

"The tale of the two-bit break-in at Washington's Watergate building and its monumental consequences is complex and labyrinthine, but Dobbs manages to tell it with sparkling clarity... One of the many virtues of this book is that, while acknowledging his often grotesque, even comical shortcomings, it also conveys quite a bit of sympathy for the unlovable, joyless, workaholic Nixon, and the hole into which he dug himself... [Dobb's] tells the story amazingly well."
—Craig Brown, Daily Mail (UK)

"Dobbs masterfully crams in the odds and sods of Nixon's curious personality... Dobbs's book combines clarity, amusement and tragedy, opening up the Watergate story, perhaps, to a younger
generation of readers who might imagine that Trump is as bad as it gets."
—Tim Stanley, Literary Review (UK)

"Vivid.. Parts of it read like a script from The West Wing... If All the President's Men was the first rough draft of Watergate history, this is the polished re-write. Older readers will enjoy its deft mix of personality, history and politics – and younger ones can spare themselves from ploughing through the dustier volumes on the Watergate shelf."
—Colin Freeman, Daily Telegraph (UK)

"Riveting... The book is excellent at painting the scene... Good, brisk, and readable."
—Daniel Finkelstein, The Times (UK)

"The potent research and narrative skills of Michael Dobbs reach new heights in King Richard, his Shakespearean study of the endlessly compelling self-inflicted fall of Richard Nixon. Here again, as he did in his study of the Cuban Missile Crisis, Dobbs applies his signature technique of revealing character through the dramatic compression of time. It makes for illuminating and addictively readable history."
—David Maraniss, author of Barack Obama: The Story

"Michael Dobbs is a master at narrative history. By focusing on the most critical 100 days of Watergate, and by sticking closely to the written and spoken record, Dobbs is able to bring to life the tragedy of Richard Nixon in a way no one else has. A truly gripping read and a moving portrait."
—Evan Thomas, author of Being Nixon

"A balanced but frank account of a critical period in Richard Nixon's downfall and a valuable addition to the literature of this dramatic era in American political history... Engrossing."
—BookPage

"The strength of the work stems from Dobbs's bringing lesser-known events into clear focus... Spanning biography and history, this is a gripping narrative and a fine account of events in the presidency. Recommended for readers unfamiliar with Watergate or in need of a refresher."
—Library Journal

"The unraveling of Richard Nixon's presidency plays out in intimate detail in this vivid recreation of a key period in the Watergate scandal.... Dobbs skillfully quotes from the tapes to paint colorful, nuanced portraits of White House yes-men, a manipulative Henry Kissinger, and a Nixon who is vulnerable, melancholy, paranoid and vengeful...The result is an indelible study of a political antihero."
—Publishers Weekly, starred

"This is a compelling, moment-by-moment narrative, psychological as much as political, offering a sense of intimacy with the beleaguered Nixon without mawkishness."
—Booklist, starred

"Spellbinding... Masterful... The author delivers an intimate, engrossing picture of Nixon as a visionary man "obsessed with privacy and solitude," an affectionate husband and father, and a gut-fighting outsider mystified by power and all its trappings, styling himself as a kind of blend of Abraham Lincoln, Benjamin Disraeli, and Charles de Gaulle. A riveting portrait of ambition, hubris, betrayal, and the downfall of an American president"
—Kirkus, starred
About the Author
MICHAEL DOBBS was born and educated in Britain, but is now a U.S. citizen. He was a long-time reporter for The Washington Post, covering the collapse of Communism as a foreign correspondent. He has taught at leading American universities, including Princeton, the University of Michigan, and Georgetown. His previous books include the best-selling One Minute to Midnight on the Cuban missile crisis, which was part of an acclaimed Cold War trilogy. He lives outside Washington, D.C.