There Is Nothing for You Here: Finding Opportunity in the Twenty-First Century | Fiona Hill
کد محصول: eSHB-1644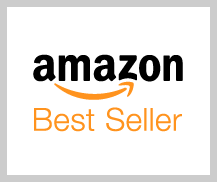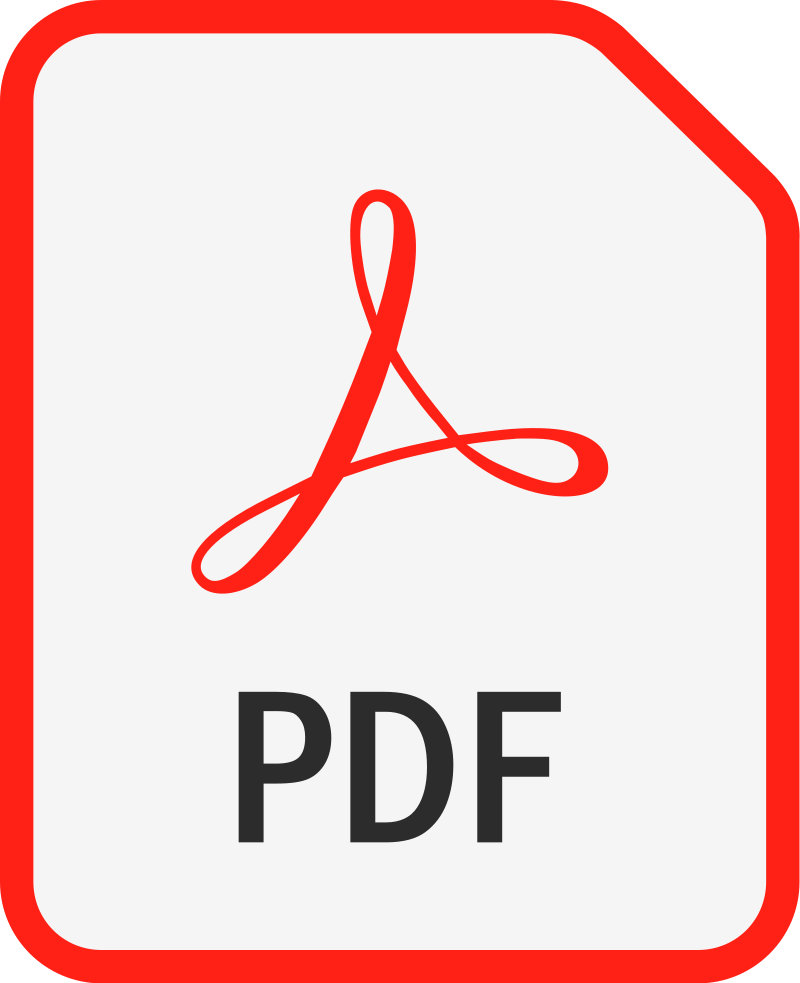 ---
Fiona Hill Women in Politics Democracy Non-US Legal Systems Comparative Political Science Ideologies & Doctrines Comparative Politics Politics & Government New York Times Bestseller
درباره کتاب
بخشی از کتاب
نظرات
INSTANT NEW YORK TIMES BESTSELLER | "As a memoir this is hard to put down; if you are seeking a better American future you should pick it up."—Timothy Snyder, New York Times best-selling author of On Tyranny

A celebrated foreign policy expert and key impeachment witness reveals how declining opportunity has set America on the grim path of modern Russia—and draws on her personal journey out of poverty, as well as her unique perspectives as an historian and policy maker, to show how we can return hope to our forgotten places.

Fiona Hill grew up in a world of terminal decay. The last of the local mines had closed, businesses were shuttering, and despair was etched in the faces around her. Her father urged her to get out of their blighted corner of northern England: "There is nothing for you here, pet," he said.

The coal-miner's daughter managed to go further than he ever could have dreamed. She studied in Moscow and at Harvard, became an American citizen, and served three U.S. Presidents. But in the heartlands of both Russia and the United States, she saw troubling reflections of her hometown and similar populist impulses. By the time she offered her brave testimony in the first impeachment inquiry of President Trump, Hill knew that the desperation of forgotten people was driving American politics over the brink—and that we were running out of time to save ourselves from Russia's fate. In this powerful, deeply personal account, she shares what she has learned, and shows why expanding opportunity is the only long-term hope for our democracy.
Editorial Reviews
Review
A New York Times Bestseller
A Washington Post Bestseller

"The rare Trump insider memoir that doesn't obsess over Trump . . . As it turns out, we should have paid more attention to Hill's life story. Though her book does feature first-person accounts of Trump and his inner circle, There is Nothing for You Here is a more ambitious and personal effort."
—The Washington Post

"Hill is a lucid writer, delivering her reminiscences in a vivid and wry style. . . . with immediacy, tenderness and a good bit of gallows humor."
—The New York Times

"Valuable and riveting . . . Hill's personal, professional and political lives form a coherent whole so that each part illuminates the other . . . a memoir that will give pleasure to readers today — and will be an important document for historians of the future."
—Financial Times

"The alarm [Hill] sounds is urgent . . . She sees striking similarities between the impoverished region of her roots and disadvantaged areas of both America and Russia. . . . Her journey from disadvantaged origins to success has echoes of the bestselling tales of Tara Westover's Educated and J.D. Vance's Hillbilly Elegy."
—Economist

"This book has a miraculous quality. Fiona Hill has transformed her own predicaments in the Trump administration into a prescription for a better America. Known as an outstanding expert on Russia and an exemplary public servant, she reveals herself here as a wise observer and a beautiful writer. As a memoir this is hard to put down; if you are seeking a better American future you should pick it up."
—Timothy Snyder, Yale University, New York Times best-selling author of On Tyranny: Twenty Lessons from the Twentieth Century

"[An] ambitious, immensely compelling memoir, Hill interweaves her interesting life story with events and issues she has continued to observe during her career . . . The author persuasively argues that America may be heading in a similar direction to Russia unless we address the crucial challenges facing much of the country, specifically regarding education, health care, and job opportunities. Drawing insightful parallels between Trump and Putin, she unpacks how the threat of populism can quickly undermine democracy . . . A shrewd, absorbing memoir that casts a sharp eye on America's future while offering feasible solutions for change."
—Kirkus Reviews, *starred* review

"In this captivating chronicle of her improbable life, Fiona Hill takes us from a Northern England of idled coal mines and deindustrialization to Trump's Oval Office, demonstrating how individual biography can illuminate far broader issues of world affairs. Her book represents a stern and essential warning about the global threats to democracy and their root causes in a worldwide crisis of opportunity."
—Drew Gilpin Faust, President Emerita and Arthur Kingsley Porter University Professor, Harvard University

"A story told with self-deprecating humor and kindness . . . Unlike other tell-all authors from the Trump administration, [Hill] isn't obsessed with the scandalous. Much like her measured but riveting testimony in Trump's first impeachment, the book offers a more sober, and thus perhaps more alarming, portrait of the 45th president. If Hill's tone is restrained, it is damning by a thousand cuts. It lays out how a career devoted to understanding and managing the Russian threat crashed into her revelation that the greatest threat to America comes from within."
—Associated Press

"A sobering analysis of the toxic environment Trump and his aides created and how it continues to threaten democracy's very existence."
—Booklist, *starred* review

"Fiona Hill knows all too well the threats posed by Russia and the Trump administration, but this well-written, analytically sophisticated autobiography is focused on an even more dangerous crisis: the vast and growing opportunity gap in the United States and much of the rest of the world. Her personal story of upward mobility from the distressed coal fields of northern England to the White House is, as she knows, 'a fluke.' That is precisely what makes this remarkable book must reading for anyone concerned about our country's future."
—Robert D. Putnam, Professor of Public Policy, Harvard Kennedy School, and New York Times best-selling author of Our Kids: The American Dream in Crisis and The Upswing: How America Came Together a Century Ago and How We Can Do It Again

"Fiona Hill is what the miners of County Durham called a 'clever lass' whose talents took her from England to Putin's Russia and to the Trump White House. She has lived through the social and economic disintegration of England, Russia, and America, and has the close-up experience to draw new parallels between Putin and Trump. She was a waitress who was expected to accept being groped in the Royal and Ancient Golf Club in St Andrews and was mistaken for a typist in the Oval Office during Trump's call with Putin—what else could the only woman be, and what matter if she was the only Russian speaker present? A candid, insightful, and disturbing story."
—Sir Angus Deaton, Nobel Prize winner and co-author of the New York Times best-selling Deaths of Despair and the Future of Capitalism

"Lucid . . . a forceful argument for investing in education to lower the barriers to opportunity . . . Readers will come for the insider details about Trump, but stay for the keen analysis."
—Publishers Weekly

"A masterful book with remarkable depth and breadth. Fiona Hill covers everything from deindustrialization to U.S.-Russia relations to the chaos of working in the Trump White House to the challenges still facing women at the highest levels of their professions. What holds together these related but diverse topics is her riveting, momentous biography, as well as her underlying argument about the dangers of persistent disadvantage and lack of opportunity: despair ravaging societies, populism and authoritarianism undermining democracies, and lost generations and dying places. Hill raises a stark warning about these threats, and yet she is full of ideas about how to heal our dangerous divides. She ends the book with a wonderful guide to how people from all walks of life—from CEOs to teachers—can contribute to solving this problem, a manifesto filled with good ideas, realistic proposals, and a healthy dose of Fiona's seemingly endless energy. There Is Nothing for You Here is a wonderful and compelling read that interweaves its author's amazing personal journey with deep analysis of some of the most urgent issues facing capitalism, democracy, and international diplomacy today. It is a rare and remarkable combination."
—Carol Graham, Leo Pasvolsky Senior Fellow, Brookings Institution and College Park Professor, University of Maryland School of Public Policy

"There Is Nothing for You Here is a must read for anyone interested in the Trump White House, Russia, and also practical 'levelling up.' Read the book. It's inspiring. Fiona lived the dream, she levelled up, even got ahead. There is hope for us all."
—Timothy Ash, senior sovereign strategist, Bluebay Asset Management

About the Author
FIONA HILL is the Robert Bosch Senior Fellow at the Center on the United States and Europe in the Foreign Policy program at the Brookings Institution. From 2017 to 2019, she served as deputy assistant to the president and senior director for European and Russian affairs on the National Security Council. From 2006 to 2009, she served as national intelligence officer for Russia and Eurasia at the National Intelligence Council. She has researched and published extensively on issues related to Russia, the Caucasus, Central Asia, regional conflicts, energy, and strategic issues. Coauthor of Mr. Putin: Operative in the Kremlin and The Siberian Curse: How Communist Planners Left Russia Out in the Cold, she holds a master's degree in Soviet studies and a doctorate in history from Harvard University and a master's in Russian and modern history from St. Andrews University in Scotland. She also has pursued studies at Moscow's Maurice Thorez Institute of Foreign Languages. Hill is a member of the Council on Foreign Relations and lives in the Washington, DC, area.