The Shock Doctrine: The Rise of Disaster Capitalism | Naomi Klein
کد محصول: eSHB-1463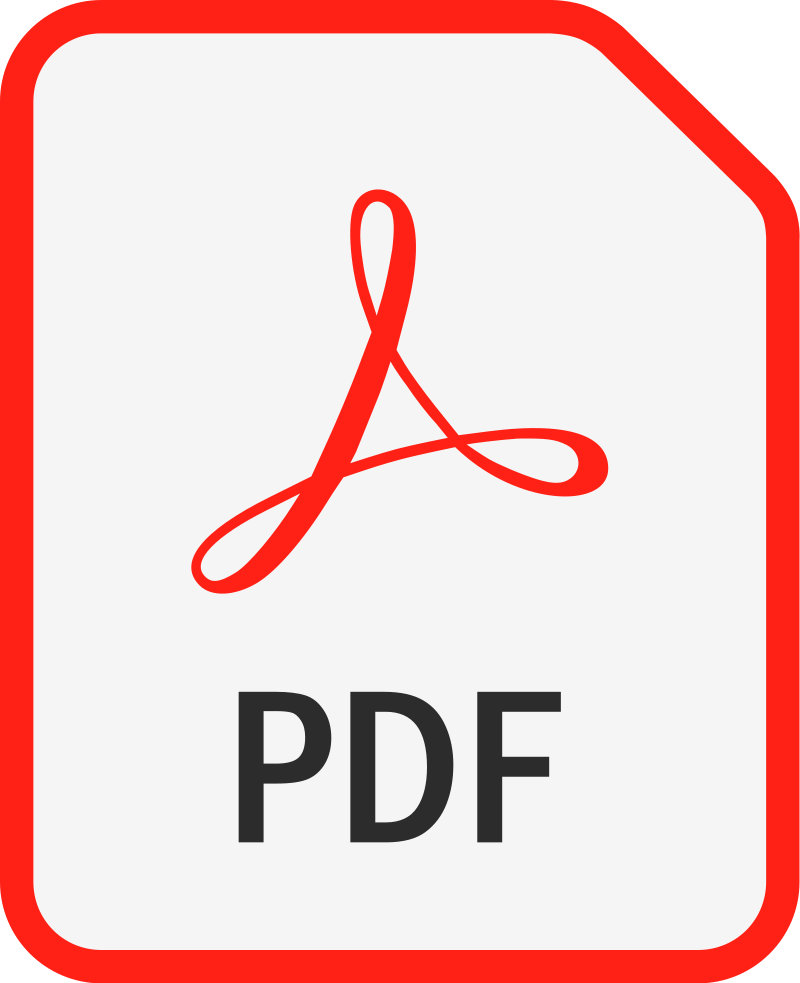 ---
Naomi Klein Free Enterprise & Capitalism Government Management Globalization Middle Eastern History Capitalism Disaster Relief
درباره کتاب
نسخه چاپی فارسی
نظرات
The bestselling author of No Logo shows how the global "free market" has exploited crises and shock for three decades, from Chile to Iraq
In her groundbreaking reporting over the past few years, Naomi Klein introduced the term "disaster capitalism." Whether covering Baghdad after the U.S. occupation, Sri Lanka in the wake of the tsunami, or New Orleans post-Katrina, she witnessed something remarkably similar. People still reeling from catastrophe were being hit again, this time with economic "shock treatment," losing their land and homes to rapid-fire corporate makeovers.
The Shock Doctrine retells the story of the most dominant ideology of our time, Milton Friedman's free market economic revolution. In contrast to the popular myth of this movement's peaceful global victory, Klein shows how it has exploited moments of shock and extreme violence in order to implement its economic policies in so many parts of the world from Latin America and Eastern Europe to South Africa, Russia, and Iraq.
At the core of disaster capitalism is the use of cataclysmic events to advance radical privatization combined with the privatization of the disaster response itself. Klein argues that by capitalizing on crises, created by nature or war, the disaster capitalism complex now exists as a booming new economy, and is the violent culmination of a radical economic project that has been incubating for fifty years.
Editorial Reviews
Amazon.com Review
Naomi Klein's The Shock Doctrine advances a truly unnerving argument: historically, while people were reeling from natural disasters, wars and economic upheavals, savvy politicians and industry leaders nefariously implemented policies that would never have passed during less muddled times. As Klein demonstrates, this reprehensible game of bait-and-switch isn't just some relic from the bad old days. It's alive and well in contemporary society, and coming soon to a disaster area near you.
"At the most chaotic juncture in Iraq'' civil war, a new law is unveiled that will allow Shell and BP to claim the country's vast oil reserves… Immediately following September 11, the Bush Administration quietly outsources the running of the 'War on Terror' to Halliburton and Blackwater… After a tsunami wipes out the coasts of Southeast Asia, the pristine beaches are auctioned off to tourist resorts… New Orleans residents, scattered from Hurricane Katrina, discover that their public housing, hospitals and schools will never be re-opened." Klein not only kicks butt, she names names, notably economist Milton Friedman and his radical Chicago School of the 1950s and 60s which she notes "produced many of the leading neo-conservative and neo-liberal thinkers whose influence is still profound in Washington today." Stand up and take a bow, Donald Rumsfeld.
There's little doubt Klein's book--which arrived to enormous attention and fanfare thanks to her previous missive, the best-selling No Logo, will stir the ire of the right and corporate America. It's also true that Klein's assertions are coherent, comprehensively researched and footnoted, and she makes a very credible case. Even if the world isn't going to hell in a hand-basket just yet, it's nice to know a sharp customer like Klein is bearing witness to the backroom machinations of government and industry in times of turmoil. --Kim Hughes
From Publishers Weekly
The neo-liberal economic policies—privatization, free trade, slashed social spending—that the Chicago School and the economist Milton Friedman have foisted on the world are catastrophic in two senses, argues this vigorous polemic. Because their results are disastrous—depressions, mass poverty, private corporations looting public wealth, by the author's accounting—their means must be cataclysmic, dependent on political upheavals and natural disasters as coercive pretexts for free-market reforms the public would normally reject. Journalist Klein (No Logo) chronicles decades of such disasters, including the Chicago School makeovers launched by South American coups; the corrupt sale of Russia's state economy to oligarchs following the collapse of the Soviet Union; the privatization of New Orleans's public schools after Katrina; and the seizure of wrecked fishing villages by resort developers after the Asian tsunami. Klein's economic and political analyses are not always meticulous. Likening free-market shock therapies to electroshock torture, she conflates every misdeed of right-wing dictatorships with their economic programs and paints a too simplistic picture of the Iraq conflict as a struggle over American-imposed neo-liberalism. Still, much of her critique hits home, as she demonstrates how free-market ideologues welcome, and provoke, the collapse of other people's economies. The result is a powerful populist indictment of economic orthodoxy. (Sept.)
Copyright © Reed Business Information, a division of Reed Elsevier Inc. All rights reserved.
Naomi Klein offers an antidote to those who herald globalization as the great equalizer of nations. The author of No Logo: Taking Aim at the Brand Bullies, Klein links disparate events throughout the 20th and 21st centuries—the collapse of the Soviet Union, the atrocities in Chile under Pinochet, the post-tsunami crises in Sri Lanka, 9/11, Hurricane Katrina, the invasion of Iraq—to reveal the two-faced nature of capitalism. Critics agreed that the book—accessible and impeccably researched—is an important contribution to the debate over globalization. Some were less taken with Klein's thesis, however. The Washington Post noted that Klein sees too many conspiracies instead of "the all-too-human pattern of chaos and confusion, good intentions and greed, playing out in the wake of catastrophes." Yet even Shashi Tharoor, a former UN Under-Secretary General, admitted Klein's great usefulness in helping us understand "the shape and direction of our current Age of Uncertainty."
Copyright © 2004 Phillips & Nelson Media, Inc.
Both admirers and detractors agree that the late Nobel Prize laureate Milton Friedman was an extraordinarily influential economist. Canadian Klein assails Friedman's free-market precepts as their exponents have applied them to a series of formerly state-dominated economies since 1975, when Friedman persuaded Chilean dictator Augusto Pinochet to adopt his program. Klein's entirely negative interpretation of the results of "shock therapy" only lays the foundation for her book's thesis: that Friedman's prescriptions require a crisis and are ineluctably bound with the application of violence. This perspective informs her criticism––condemnation, in fact––of reform programs in the last three decades that have aimed to separate the state from the economy in Bolivia, Poland, Russia, China, the UK, and elsewhere. The process of market liberalization, Klein maintains, has created a "disaster capitalism complex," consisting of corporations that thrive on catastrophe; the author particularly arraigns security and logistics firms in the U.S. and Israel. Assiduously researched, energetically expressed, Klein's report bears an ideological perspective that won't leave readers neutral about her economic interpretations. Taylor, Gilbert
Review
"Her argument is well-documented, logical, riveting, and convincing." -- Jane Smiley, author of A Thousand Acres and Ten Days in the Hills

"Naomi Klein is . . . a muckraker who digs in where others accept the surface. I love her stuff." -- Studs Terkel, historian and author of Working

"Naomi Klein's exposé of neo-liberal economics is certain to be sensational. Hers is a long-needed analysis..." -- Chalmers Johnson, author of the Blowback Trilogy

"This beautifully written, very readable book will change the disgusting history it so calmly chronicles." -- Peter Carey, author of Oscar and Lucinda and Theft: A Love Story

"This masterful book is a measured but furious call to arms.... A spectacular triumph." -- John Cusack, actor/filmmaker
From the Inside Flap
In her groundbreaking reporting from Iraq, Naomi Klein exposed how the trauma of the invasion was being exploited to remake the country in the interest of foreign corporations. She called it "disaster capitalism." Covering Sri Lanka in the wake of the tsunami and New Orleans post-Katrina, she witnessed something remarkable similar. People still reeling from catastrophe were being hit again, this time with economic "shock therapy," losting their land and homes to rapid-fire corporate makeovers. In Blank is Beautiful, Klein explores the deeply rooted impulse to erase what is inconvenient and start over from scratch.
About the Author
Naomi Klein is the award-winning author of the acclaimed international bestseller No Logo, which The Literary Review of Canada named one of the hundred most important Canadian books ever published. She is also the author of the essay collection Fences and Windows. With Avi Lewis, she co-created the documentary film The Take, which was an Official Selection of the Venice Biennale and won the Best Documentary Jury Prize at the American Film Institute's Film Festival in Los Angeles. She is a contributing editor for Harper's, a reporter for Rolling Stone, and writes a regular, internationally syndicated column. She has won the James Aronson Award for Social Justice Journalism. She is a former Miliband Fellow at the London School of Economics and holds an honorary Doctor of Civil Laws from the University of King's College, Nova Scotia. Born in Montreal, she now lives in Toronto.
:این کتاب توسط ۱ ناشر منتشر شده است
نشر اختران | دکترین شوک | ترجمه مهرداد (خلیل) شهابی و میرمحمود نبوی