Wanting: The Power of Mimetic Desire in Everyday Life | Luke Burgis
کد محصول: eSHB-1988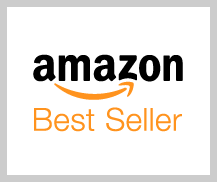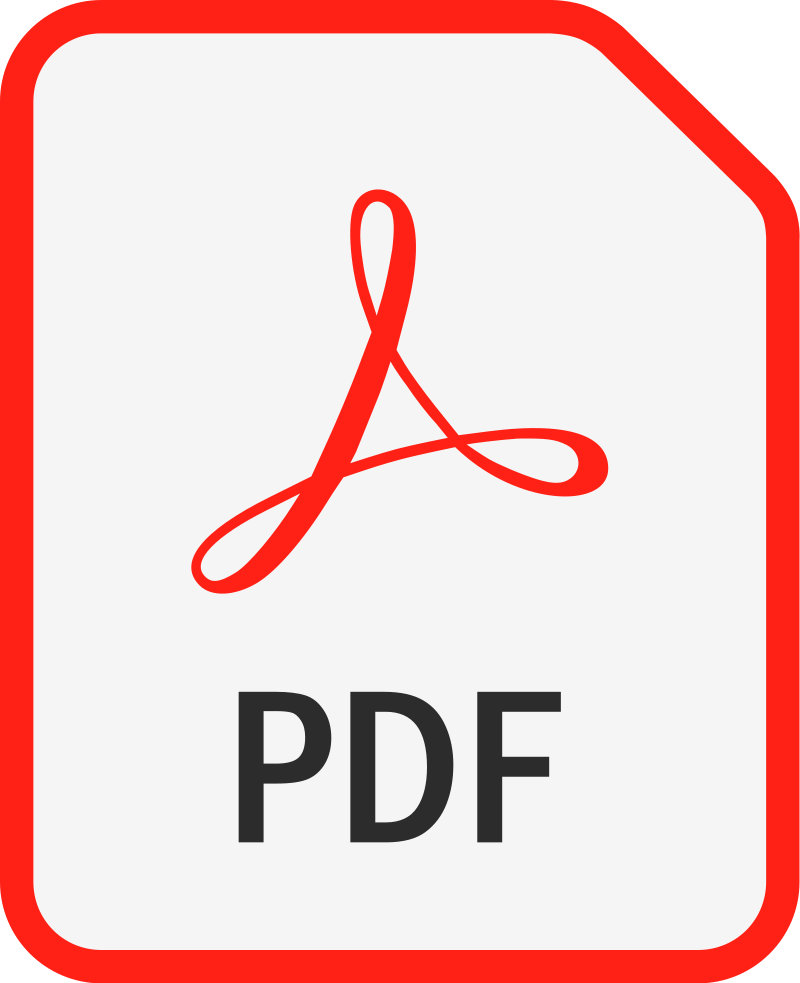 ---
Luke Burgis Medical Psychoanalysis Popular Psychology Psychoanalysis Marketing & Consumer Behavior Psychoanalysis Consumer Behavior Business Technology Innovation Marketing & Sales Business & Money Financial Times Business Book of the Month
درباره کتاب
بخشی از کتاب
نظرات
* Financial Times Business Book of the Month * Next Big Idea Club Nominee *

A groundbreaking exploration of why we want what we want, and a toolkit for freeing ourselves from chasing unfulfilling desires.

Gravity affects every aspect of our physical being, but there's a psychological force just as powerful―yet almost nobody has heard of it. It's responsible for bringing groups of people together and pulling them apart, making certain goals attractive to some and not to others, and fueling cycles of anxiety and conflict. In Wanting, Luke Burgis draws on the work of French polymath René Girard to bring this hidden force to light and reveals how it shapes our lives and societies.

According to Girard, humans don't desire anything independently. Human desire is mimetic―we imitate what other people want. This affects the way we choose partners, friends, careers, clothes, and vacation destinations. Mimetic desire is responsible for the formation of our very identities. It explains the enduring relevancy of Shakespeare's plays, why Peter Thiel decided to be the first investor in Facebook, and why our world is growing more divided as it becomes more connected.

Wanting also shows that conflict does not arise because of our differences―it comes from our sameness. Because we learn to want what other people want, we often end up competing for the same things. Ignoring our large similarities, we cling to our perceived differences.

Drawing on his experience as an entrepreneur, teacher, and student of classical philosophy and theology, Burgis shares tactics that help turn blind wanting into intentional wanting--not by trying to rid ourselves of desire, but by desiring differently. It's possible to be more in control of the things we want, to achieve more independence from trends and bubbles, and to find more meaning in our work and lives.

The future will be shaped by our desires. Wanting shows us how to desire a better one.
Editorial Reviews
Review
"Wanting is a thought-provoking book. It's also a deeply moral one." --Sunday Times (UK)

"Fresh perspectives on our desires, what is really driving them and how we can take more control." --Financial Times on Wanting, a Business Book of the Month selection

"[A] fascinating treatise that desire is often misdirected. ... Through thoughtful anecdotes, Burgis makes a case that 'the transformation of desire happens when we become less concerned about the fulfillment of our own desires and more concerned about the fulfillment of others' desires'." --Publishers Weekly

"Packed with insights about busting out of mimetic violence." ―Irshad Manji, author of Don't Label Me

"This is the clear and concise book that I've wanted to write for thirty years, ever since discovering the groundbreaking, vital importance of mimetic theory for the survival of the human species." ―Paul Neuchterlein, theologian

"This book is hugely important and doubly necessary―because it describes a force influencing human behaviour which is inarguably powerful and universal, yet which we seem evolutionarily wired not to notice at all." ―Rory Sutherland, Vice Chairman of Ogilvy Group and author of Alchemy: The Dark Art and Curious Science of Creating Magic in Brands, Business, and Life

"In his book Wanting, Luke Burgis manages to do what is often impossible―he makes a complex and nuanced theory accessible to everyone by relating it to lived experiences with practical takeaways like a list of valuable tactics the reader can use and put into practice immediately. I highly recommend this brilliant look at a fascinating theory of what really drives human desire." ―James P. O'Shaughnessy, Chairman of O'Shaughnessy Asset Management and author of What Works on Wall Street

"This book makes a startling case that many of our goals are merely reflections of what we think others want. It's a spellbinding read, and it will leave you rethinking your own motivations for months and maybe even years later." --Adam Grant, New York Times bestselling author of Think Again and Originals, and host of the TED podcast WorkLife

"René Girard was a genius whose ideas about how and why people imitate each other are crucial for understanding human behavior, especially behavior in groups. In Wanting, Luke Burgis makes Girard's ideas come alive for those of us who don't have a Ph.D. in literary studies. This fascinating and playful book will be of particular help for anyone who leads or manages people, and it offers all of us powerful explanations for why we want things, and why society seems to be going haywire in our increasingly connected world." --Jonathan Haidt, NYU-Stern School of Business

"Luke Burgis has written a stunning, even revolutionary book. He writes about our inner desires―who and what we want―and the very origins of our desires. Wanting is a rare book that captures and enchants one's mind while simultaneously providing practical tips for improving our business success and fundamental happiness. If you are curious what makes humans tick, why people become models for you and others, and why rivalry is such a powerful force, you want to read Wanting. It is revelatory." --Andrew N. Meltzoff, co-Director of the Institute for Learning and Brain Science at the University of Washington and co-Author, The Scientist in the Crib

"Luke Burgis' Wanting is a brilliant exploration of the hidden and powerful dynamics of desire operating in our age of social media memes, commercial rivalry, and rising partisan scapegoating and violence. By helping us understand the destructive power of mimetic desire he offers a way to extricate ourselves and our communities from its harmful grip to form a more human, empathetic, and value-based world that seeks to build up people rather than products. It's a call to discernment and a deeper fulfillment that lights a path beyond the darkness of our current world." --Stephen Hanselman, New York Times bestselling co-author of Lives of the Stoics and The Daily Stoic

"In an era obsessed with the next new thing, it's both shocking and relieving to learn that there is ultimately nothing new under the sun. Luke Burgis, channeling and building on René Girard, shows us that imitation isn't merely the sincerest form of flattery; it's the closest to true innovation any of us will ever get. So copy me, please, and read this book." --Douglas Rushkoff, New York Times bestselling author and Professor of Media Theory and Digital Economics at the City University of New York, Queens College

"One of the secrets to happiness is learning how to balance what we have with what we want. In Wanting, Luke Burgis masterfully shows us how to understand and manage our desires, and thus achieve more meaning and purpose in our lives and work." --Arthur C. Brooks, Professor, Harvard Kennedy School and Harvard Business School

"Is societal desire and your own desire driven by unconscious mimicking of models? Wanting, Luke Burgis's deep exploration of the human psyche, takes you on a personal and historical journey through the lens of desire. Reading this book, you just might find that your past choices veered toward unconscious decision making. And, your view of history will become richer. This book is a personal journey worth taking." --Julie Wainwright, Founder & CEO of The RealReal

"Mimetic desire is a bit like the force from Star Wars―it's everywhere, it binds everything, and yet it's hidden in plain sight. Luke Burgis's book at last gives us a clear, concise, and thought-provoking look at this phenomenon. It isn't much of an exaggeration to say that this book will change how you look at everything, and it's a testament to the rigor of the research and the quality of the prose that Burgis manages to write about the subject in depth but without losing us to airy generalizations or reckless philosophizing. This is a must-read, can't-put-down book." --Jimmy Soni, co-author of the award-winning A Mind at Play

"Luke Burgis brings a new and distinctive voice to illuminate the forces at work in our world and in our lives, drawing on the work of French theorist René Girard―one of the great thinkers of our times―in a conversational, engaging, and utterly practical way. Burgis unveils the power of mimetic desire both in society and in his own entrepreneurial odyssey. By the end, he helps you see the role that it plays in your own life." --Cynthia L. Haven, author of Evolution of Desire: A Life of René Girard

"'Mimetic desire' is one of the big ideas discussed most frequently in public intellectual circles, and also in Silicon Valley. But what exactly is mimetic desire and why is it so important? Luke Burgis has produced the go-to book on this topic, and everyone with mimetic desire -- in other words everyone -- should want to read it." --Tyler Cowen, New York Times bestselling author of The Great Stagnation
About the Author
LUKE BURGIS has founded and led multiple companies. He's currently entrepreneur-in-residence and director of programs at the Ciocca Center for Principled Entrepreneurship at the Catholic University of America, where he also teaches business and develops new education initiatives. He's also the founder and director of Fourth Wall Ventures, an incubator for people and companies that contribute to the formation of a healthy human ecology. He graduated from NYU Stern School of Business and later from a pontifical university in Rome, where he studied theology. He lives in Washington, D.C., with his wife, Claire.