Limitless: Upgrade Your Brain, Learn Anything Faster, and Unlock Your Exceptional Life | Jim Kwik
کد محصول: eSHB-2108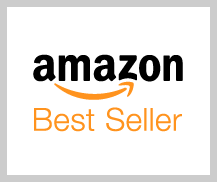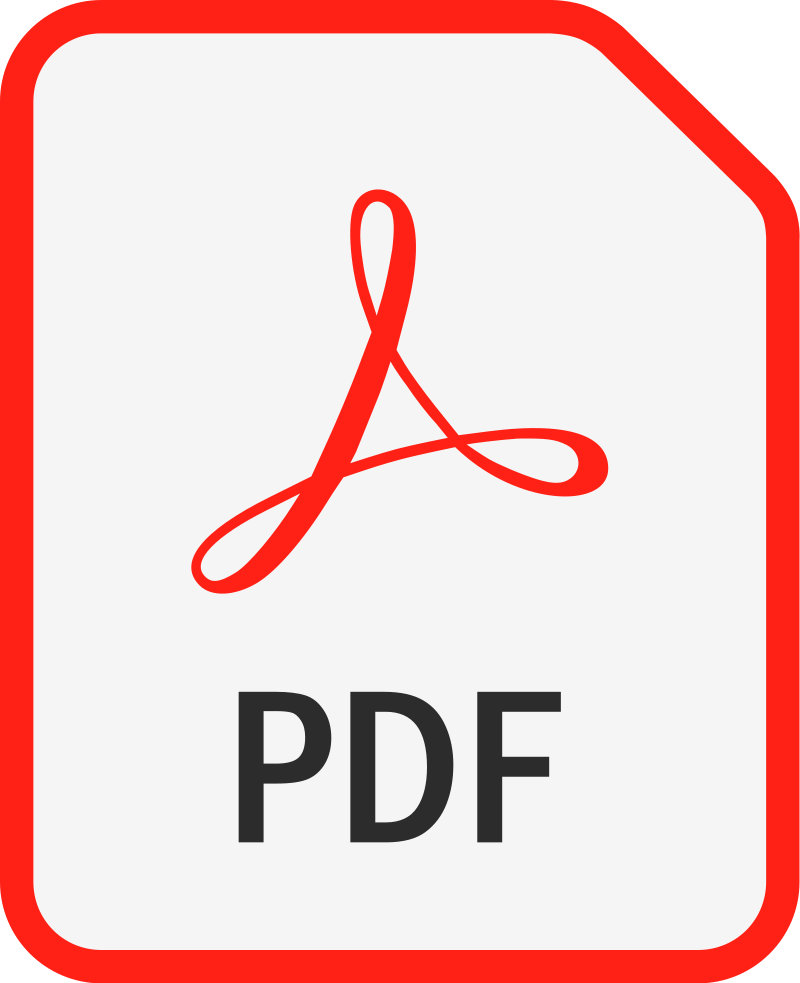 ---
Jim Kwik Mark Hyman Business Education & Reference Memory Improvement Self-Help Communication Skills Business Education Psychology of Creativity & Genius Business Office Skills Memory Improvement Medical General Psychology Business & Money Wall Street Journal Bestseller New York Times Bestseller
درباره کتاب
بخشی از کتاب
نسخه چاپی فارسی
نظرات
An instant New York Times bestseller and #1 Wall Street Journal bestseller.

JIM KWIK, the world's #1 brain coach, has written the owner's manual for mental expansion and brain fitness. Limitless gives people the ability to accomplish more--more productivity, more transformation, more personal success and business achievement--by changing their Mindset, Motivation, and Methods.

These "3 M's" live in the pages of Limitless along with practical techniques that unlock the superpowers of your brain and change your habits.

For over 25 years, Jim Kwik has worked closely with successful men and women who are at the top in their fields as actors, athletes, CEOs, and business leaders from all walks of life to unlock their true potential. In this groundbreaking book, he reveals the science-based practices and field-tested tips to accelerate self learning, communication, memory, focus, recall, and speed reading, to create fast, hard results.

Learn how to:

FLIP YOUR MINDSET
Your brain is like a supercomputer and your thoughts program it to run. That's why the Kwik Brain process starts with unmasking assumptions, habits, and procrastinations that stifle you, redrawing the borders and boundaries of what you think is possible. It teaches you how to identify what you want in every aspect of your life, so you can move from negative thinking to positive possibilities.

IGNITE YOUR MOTIVATION
Uncovering what motivates you is the key that opens up limitless mental capacity. This is where Passion + Purpose + Energy meet to move you closer to your goals, while staying focused and clear. Your personal excitement will be sustainable with self-renewing inspirations. Your mind starts strong, stays strong, and drives further exponentially faster.

MASTER THE METHOD
We've applied the latest neuroscience for accelerated learning. Our process, programs, podcasts, and products unleash your brain's own superpowers. Finish a book 3x faster through speed reading (and remember every part of it), learn a new language in record time, and master new skills with ease. These are just a few of the life-changing self-help benefits. With Kwik Brain, you'll get brain-fit and level-up your mental performance.

With the best Mindset, Motivation and Method, your powers become truly limitless.
Editorial Reviews
Review
"Jim Kwik knows how to get the maximum out of me as a human being."
— Will Smith

"There's no genius pill, but Jim gives you the process for unlocking your best brain and brightest future."
— Mark Hyman, M.D., Head of Strategy and Innovation, Cleveland Clinic Center for Functional Medicine, 12-time New York Times best-selling author

" Jim Kwik makes us smarter! I know, because Jim taught me techniques to reframe how I understand my
own limits and learn how to tap unused capacity in my brain."
— Simon Sinek, New York Times best-selling author of Infinite Game

"I've worked with onscreen superheroes throughout my career, and Jim's ability to level up your learning and life is one of the world's great superpowers. . . . Limitless is for any person or organization looking to unlock exceptional mental productivity and performance."
— Jim Gianopulos, Chairman and CEO, Paramount Pictures Corporation

"There's a whole science behind brain fitness, memory enhancement, and mental acuity, and Jim Kwik is the ultimate guide."
— Lisa Mosconi, Ph.D., Director of the Women's Brain Initiative, author of Brain Food and The XX Brain

"There is no one I trust more than Jim Kwik and his programs to optimize brain functioning."
— Dr. Daniel Amen, world's leading brain doctor, clinical neuroscientist, New York Times best-selling author

"As founder of the Women's Alzheimer's Movement, I'm keenly aware of how important it is to keep your mind and memory sharp. Jim Kwik's tools and techniques . . . are your brain's best friends."
— Maria Shriver, Emmy award-­winning journalist, founder of the Women's Alzheimer's Movement, New York Times best-selling author

"As a person who has quested for knowledge his entire life, I fully embrace what Jim Kwik has to teach . . . . When you learn how to learn, anything is possible, and Jim is the best in the world at showing you how."
— Quincy Jones, music producer, recipient of Grammy Living Legend

"Jim Kwik's Limitless is a revelation in learning how to learn."
— Dr. Rudy Tanzi, Alzheimer's disease researcher; Professor of Neurology, Harvard Medical School and MGH; best-selling author of Super Brain, Super Genes, and The Healing Self

"Our program with Jim on Mindvalley became the number one program of the year and in a study of almost 1,000 students, the average increase in reading speed was an astonishing 170 percent in just seven days of ten-minute-a-day lessons."
— Vishen Lakhiani, CEO of Mindvalley, New York Times best-selling author
From the Inside Flap
Your brain is the most powerful technology in the world, but you never got the owner's manual. Until now.

You have no limitations. In spite of what others have told you, your potential is infinite--when you know how to use your brain.

For over 25 years, renowned brain coach Jim Kwik has worked closely with top actors, athletes, CEOs, and super-achievers in all walks of life to unlock their true capabilities. In this groundbreaking book, he reveals the science-based practices and field-tested techniques that the world's top performers use to accelerate their learning and create world-class results.

Get ready to:

· Master Your Habits: Learn how to break negative patterns and effortlessly create new high-reward routines on autopilot

· Unleash Your Productivity: Vanquish the 4 "supervillains" hijacking your neural pathways and slowing you down

· Tap into Boundless Motivation: Access an unlimited fuel source to reach your goals, even if you procrastinate

· Eliminate Mental Fog: Get expert techniques and tips, from the best brain foods and neuro-nutrients to calming your monkey mind and optimizing your sleep

· Sharpen Your Focus: Be clear and unstoppable in a world of distractions and overload

· Learn Anything: Read faster, make better decisions, and confidently remember everything from names to languages, no matter your age

At the heart of Limitless lies a life-changing secret: when you learn how to learn, you can break free of limiting beliefs, achieve new levels of success, and lead a truly exceptional life. This book is not theory. It's a practical, easy, and proven blueprint that shows you exactly what to do to unleash your own limitless powers!
About the Author
Jim Kwik is the founder of Kwik Learning and a widely recognized world expert in speed-reading, memory improvement, brain performance, and accelerated learning. After a childhood brain injury left him learning-challenged, Kwik created strategies to dramatically enhance his mental performance. For over two decades, he has served as the go-to brain coach to many of the world's leading CEOs and celebrities. He has dedicated his life to helping others unleash their true genius and brainpower to learn anything faster and live a life of greater power, prosperity, productivity, and peace of mind.

Kwik's cutting-edge techniques, entertaining presentation style, and impressive brainpower feats have made him a frequent and highly sought-out trainer for top organizations, with clients that include Google, Virgin, Nike, Zappos, GE, Harvard, NYU, and more. He is regularly featured in media, including Forbes, HuffPost, Fast Company, Inc., and CNBC.

He is the host of the acclaimed "Kwik Brain" podcast, which is consistently the #1 training show on iTunes. KwikLearning.com's online courses are used by students in over 180 countries.
:این کتاب توسط ۶ ناشر منتشر شده است
نشر میلکان | بی حدومرز | ترجمه پگاه فرهنگ‌مهر
نشر نوین | بی حد و مرز | ترجمه شهلا ثریاصفت
نشر بهار سبز | نامحدود | ترجمه منصور بیگدلی
نشر کتابسرای میردشتی | نامحدود | ترجمه مهدی قراچه داغی
نشر کتابستان معرفت | ذهن نامحدود | ترجمه زینب موحدی
نشر پردیس آباریس | نامحدود | ترجمه روزبه ملک‌زاده و هیمن برین