The Power of Habit: Why We Do What We Do in Life and Business | Charles Duhigg
کد محصول: eSHB-1464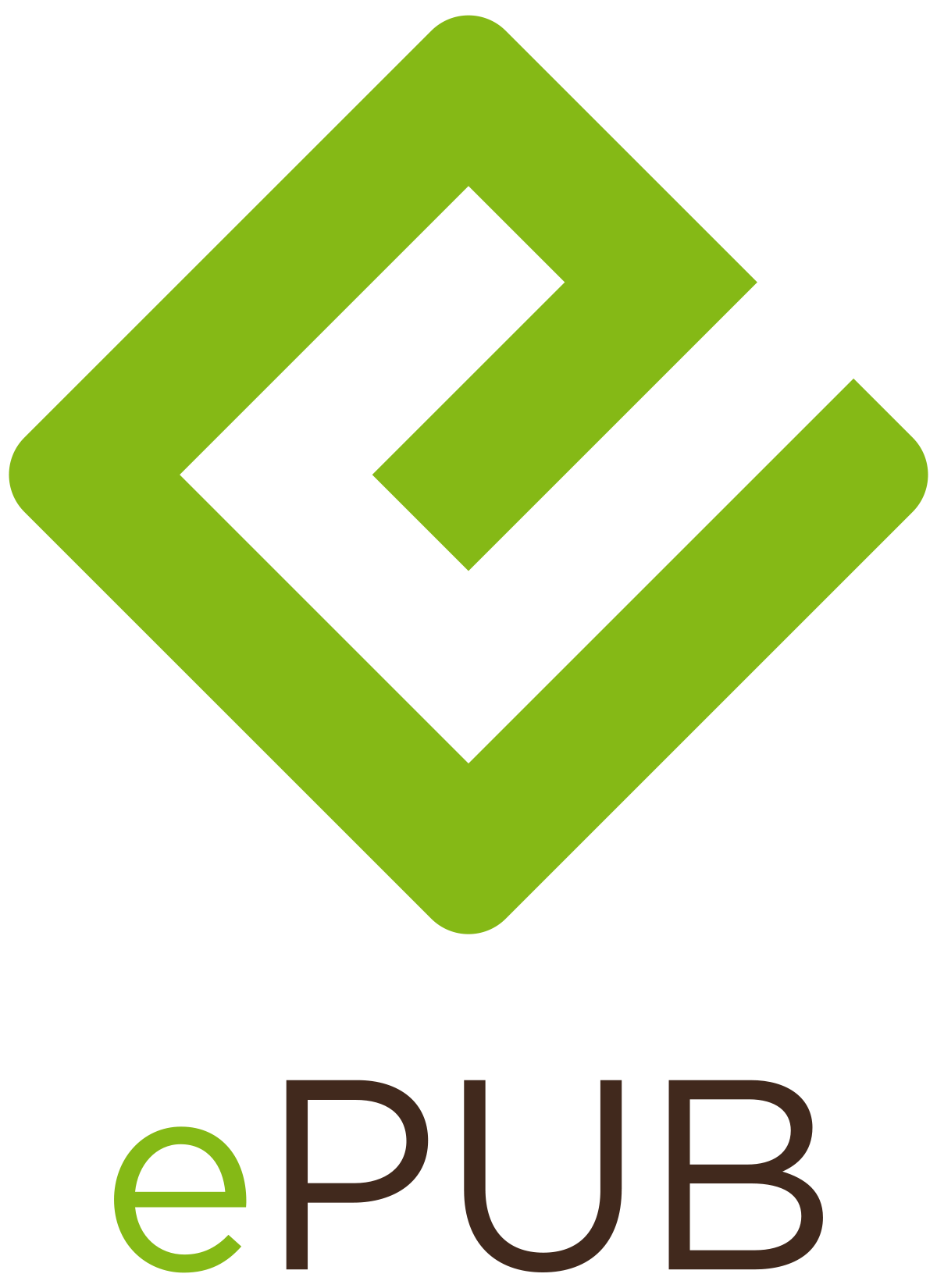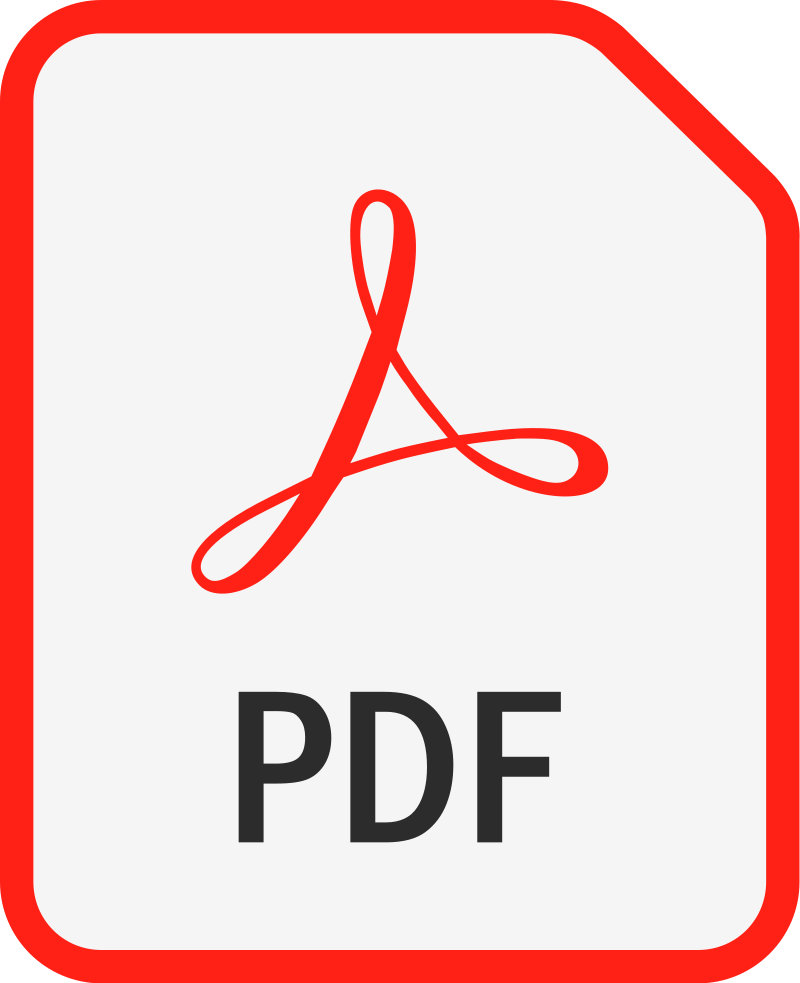 ---
Charles Duhigg Workplace Culture Popular Social Psychology & Interactions Business Processes & Infrastructure Organizational Behavior Personal Transformation Personal Success Medical General Psychology New York Times Bestseller Social Psychology & Interactions
درباره کتاب
مطالعه راحت
بخشی از کتاب
نسخه چاپی فارسی
اطلاعات بیشتر
نظرات
NEW YORK TIMES BESTSELLER • For anyone looking to rebuild old habits, form new ones, or start all over, this instant classic "masterfully combines cutting-edge research and captivating stories to reveal how habits shape our lives and how we can shape our habits" (Daniel H. Pink, author of Drive).

Named One of the Best Books of the Year by The Wall Street Journal and Financial Times

In The Power of Habit, award-winning business reporter Charles Duhigg takes us to the thrilling edge of scientific discoveries that explain why habits exist and how they can be changed. Distilling vast amounts of information into engrossing narratives that take us from the boardrooms of Procter & Gamble to the sidelines of the NFL to the front lines of the civil rights movement, Duhigg presents a whole new understanding of human nature and its potential.

At its core, The Power of Habit contains an exhilarating argument: The key to exercising regularly, losing weight, being more productive, and achieving success is understanding how habits work. As Duhigg shows, by harnessing this new science, we can transform our businesses, our communities, and our lives.

Praise for The Power of Habit

"Sharp, provocative, and useful."—Jim Collins

"Few [books] become essential manuals for business and living. The Power of Habit is an exception. Charles Duhigg not only explains how habits are formed but how to kick bad ones and hang on to the good."—Financial Times

"A flat-out great read."—David Allen, bestselling author of Getting Things Done: The Art of Stress-Free Productivity

"Entertaining . . . enjoyable . . . fascinating . . . a serious look at the science of habit formation and change."—The New York Times Book Review
Editorial Reviews
Amazon.com Review
---
A Q&A with Author Charles Duhigg
What sparked your interest in habits?
I first became interested in the science of habits eight years ago, as a newspaper reporter in Baghdad, when I heard about an army major conducting an experiment in a small town named Kufa.
The major had analyzed videotapes of riots and had found that violence was often preceded by a crowd of Iraqis gathering in a plaza and, over the course of hours, growing in size. Food vendors would show up, as well as spectators. Then, someone would throw a rock or a bottle.
When the major met with Kufa's mayor, he made an odd request: Could they keep food vendors out of the plazas? Sure, the mayor said. A few weeks later, a small crowd gathered near the Great Mosque of Kufa. It grew in size. Some people started chanting angry slogans. At dusk, the crowd started getting restless and hungry. People looked for the kebab sellers normally filling the plaza, but there were none to be found. The spectators left. The chanters became dispirited. By 8 p.m., everyone was gone.
I asked the major how he had figured out that removing food vendors would change peoples' behavior.
The U.S. military, he told me, is one of the biggest habit-formation experiments in history. "Understanding habits is the most important thing I've learned in the army," he said. By the time I got back to the U.S., I was hooked on the topic.
How have your own habits changed as a result of writing this book?
Since starting work on this book, I've lost about 30 pounds, I run every other morning (I'm training for the NY Marathon later this year), and I'm much more productive. And the reason why is because I've learned to diagnose my habits, and how to change them.
Take, for instance, a bad habit I had of eating a cookie every afternoon. By learning how to analyze my habit, I figured out that the reason I walked to the cafeteria each day wasn't because I was craving a chocolate chip cookie. It was because I was craving socialization, the company of talking to my colleagues while munching. That was the habit's real reward. And the cue for my behavior - the trigger that caused me to automatically stand up and wander to the cafeteria, was a certain time of day.
So, I reconstructed the habit: now, at about 3:30 each day, I absentmindedly stand up from my desk, look around for someone to talk with, and then gossip for about 10 minutes. I don't even think about it at this point. It's automatic. It's a habit. I haven't had a cookie in six months.
What was the most surprising use of habits that you uncovered?
The most surprising thing I've learned is how companies use the science of habit formation to study - and influence - what we buy.
Take, for example, Target, the giant retailer. Target collects all kinds of data on every shopper it can, including whether you're married and have kids, which part of town you live in, how much money you earn, if you've moved recently, the websites you visit. And with that information, it tries to diagnose each consumer's unique, individual habits.
Why? Because Target knows that there are these certain moments when our habits become flexible. When we buy a new house, for instance, or get married or have a baby, our shopping habits are in flux. A well-timed coupon or advertisement can convince us to buy in a whole new way. But figuring out when someone is buying a house or getting married or having a baby is tough. And if you send the advertisement after the wedding or the baby arrives, it's usually too late.
So Target studies our habits to see if they can predict major life events. And the company is very, very successful. Oftentimes, they know what is going on in someone's life better than that person's parents.
Review
"Sharp, provocative, and useful."—Jim Collins

"Few [books] become essential manuals for business and living. The Power of Habit is an exception. Charles Duhigg not only explains how habits are formed but how to kick bad ones and hang on to the good."—Financial Times

"Entertaining . . . enjoyable . . . fascinating . . . a serious look at the science of habit formation and change."—The New York Times Book Review

"Cue: see cover. Routine: read book. Reward: fully comprehend the art of manipulation."—Bloomberg Businessweek

"A fresh examination of how routine behaviors take hold and whether they are susceptible to change . . . The stories that Duhigg has knitted together are all fascinating in their own right, but take on an added dimension when wedded to his examination of habits."— Associated Press

"There's been a lot of research over the past several years about how our habits shape us, and this work is beautifully described in the new book The Power of Habit."—David Brooks, The New York Times

"A first-rate book—based on an impressive mass of research, written in a lively style and providing just the right balance of intellectual seriousness with practical advice on how to break our bad habits."—The Economist

"I have been spinning like a top since reading The Power of Habit, New York Times journalist Charles Duhigg's fascinating best-seller about how people, businesses and organizations develop the positive routines that make them productive—and happy."—The Washington Post

"An absolutely fascinating . . . book [that explores] a startling and sometimes dismaying collision between the increasingly sophisticated scientific understanding of habits—how they're formed, how they can be disrupted and changed—and, among other things, companies' efforts to use that knowledge to steer your habits and money their way."—Wired

"If Duhigg is right about the nature of habits, which I think he is, then trying to get rid of these bad habits won't work. Instead, what is needed is to teach the managers to identify the cues that lead to these bad habits and rewards, and then learn alternative routines that lead to similar rewards, i.e. business and personal success."—Forbes

"The Power of Habit is chock-full of fascinating anecdotes . . . how an early twentieth century adman turned Pepsodent into the first bestselling toothpaste by creating the habit of brushing daily, how a team of marketing mavens at Procter & Gamble rescued Febreze from the scrapheap of failed products by recognizing that a fresh smell was a fine reward for a cleaning task, how Michael Phelps' coach instilled habits that made him an Olympic champion many times over, and how Tony Dungy turned the Indianapolis Colts into a Super Bowl–winning team."—Los Angeles Times
About the Author
Charles Duhigg is a Pulitzer Prize–winning investigative journalist and the author of The Power of Habit and Smarter Faster Better. A graduate of Harvard Business School and Yale College, he is a winner of the National Academies of Sciences, National Journalism, and George Polk awards. He writes for The New Yorker, The New York Times Magazine, and other publications, and is the host of the podcast How To! with Charles Duhigg.
Excerpt. © Reprinted by permission. All rights reserved.
Chapter 1

THE HABIT LOOP

How Habits Work

I.

In the fall of 1993, a man who would upend much of what we know about habits walked into a laboratory in San Diego for a scheduled appointment. He was elderly, a shade over six feet tall, and neatly dressed in a blue button-down shirt. His thick white hair would have inspired envy at any fiftieth high school reunion. Arthritis caused him to limp slightly as he paced the laboratory's hallways, and he held his wife's hand, walking slowly, as if unsure about what each new step would bring.

About a year earlier, Eugene Pauly, or "E.P." as he would come to be known in medical literature, had been at home in Playa del Rey, preparing for dinner, when his wife mentioned that their son, Michael, was coming over.

"Who's Michael?" Eugene asked.

"Your child," said his wife, Beverly. "You know, the one we raised?"

Eugene looked at her blankly. "Who is that?" he asked.

The next day, Eugene started vomiting and writhing with stomach cramps. Within twenty-four hours, his dehydration was so pronounced that a panicked Beverly took him to the emergency room. His temperature started rising, hitting 105 degrees as he sweated a yellow halo of perspiration onto the hospital's sheets. He became delirious, then violent, yelling and pushing when nurses tried to insert an IV into his arm. Only after sedation was a physician able to slide a long needle between two vertebra in the small of his back and extract a few drops of cerebrospinal fluid.

The doctor performing the procedure sensed trouble immediately. The fluid surrounding the brain and spinal nerves is a barrier against infection and injury. In healthy individuals, it is clear and quick flowing, moving with an almost silky rush through a needle. The sample from Eugene's spine was cloudy and dripped out sluggishly, as if filled with microscopic grit. When the results came back from the laboratory, Eugene's physicians learned why he was ill: He was suffering from viral encephalitis, a relatively common disease that produces cold sores, fever blisters, and mild infections on the skin. In rare cases, however, the virus can make its way into the brain, inflicting catastrophic damage as it chews through the delicate folds of tissue where our thoughts, dreams-and according to some, souls- reside.

Eugene's doctors told Beverly there was nothing they could do to counter the damage already done, but a large dose of antiviral drugs might prevent it from spreading. Eugene slipped into a coma and for ten days was close to death. Gradually, as the drugs fought the disease, his fever receded and the virus disappeared. When he finally awoke, he was weak and disoriented and couldn't swallow properly. He couldn't form sentences and would sometimes gasp, as if he had momentarily forgotten how to breathe. But he was alive.

Eventually, Eugene was well enough for a battery of tests. The doctors were amazed to find that his body-including his nervous system- appeared largely unscathed. He could move his limbs and was responsive to noise and light. Scans of his head, though, revealed ominous shadows near the center of his brain. The virus had destroyed an oval of tissue close to where his cranium and spinal column met. "He might not be the person you remember," one doctor warned Beverly. "You need to be ready if your husband is gone."

Eugene was moved to a different wing of the hospital. Within a week, he was swallowing easily. Another week, and he started talking normally, asking for Jell-O and salt, flipping through television channels and complaining about boring soap operas. By the time he was discharged to a rehabilitation center five weeks later, Eugene was walking down hallways and offering nurses unsolicited advice about their weekend plans.

"I don't think I've ever seen anyone come back like this," a doctor told Beverly. "I don't want to raise your hopes, but this is amazing."

Beverly, however, remained concerned. In the rehab hospital it became clear that the disease had changed her husband in unsettling ways. Eugene couldn't remember which day of the week it was, for instance, or the names of his doctors and nurses, no matter how many times they introduced themselves. "Why do they keep asking me all these questions?" he asked Beverly one day after a physician left his room. When he finally returned home, things got even stranger. Eugene didn't seem to remember their friends. He had trouble following conversations. Some mornings, he would get out of bed, walk into the kitchen, cook himself bacon and eggs, then climb back under the covers and turn on the radio. Forty minutes later, he would do the same thing: get up, cook bacon and eggs, climb back into bed, and fiddle with the radio. Then he would do it again.

Alarmed, Beverly reached out to specialists, including a researcher at the University of California, San Diego, who specialized in memory loss. Which is how, on a sunny fall day, Beverly and Eugene found themselves in a nondescript building on the university's campus, holding hands as they walked slowly down a hallway. They were shown into a small exam room. Eugene began chatting with a young woman who was using a computer.

"Having been in electronics over the years, I'm amazed at all this," he said, gesturing at the machine she was typing on. "When I was younger, that thing would have been in a couple of six-foot racks and taken up this whole room."

The woman continued pecking at the keyboard. Eugene chuckled.

"That is incredible," he said. "All those printed circuits and diodes and triodes. When I was in electronics, there would have been a couple of six-foot racks holding that thing."

A scientist entered the room and introduced himself. He asked Eugene how old he was.

"Oh, let's see, fifty-nine or sixty?" Eugene replied. He was seventy- one years old.

The scientist started typing on the computer. Eugene smiled and pointed at it. "That is really something," he said. "You know, when I was in electronics there would have been a couple of six-foot racks holding that thing!"

The scientist was fifty-two-year-old Larry Squire, a professor who had spent the past three decades studying the neuroanatomy of memory. His specialty was exploring how the brain stores events. His work with Eugene, however, would soon open a new world to him and hundreds of other researchers who have reshaped our understanding of how habits function. Squire's studies would show that even someone who can't remember his own age or almost anything else can develop habits that seem inconceivably complex-until you realize that everyone relies on similar neurological processes every day. His and others' research would help reveal the subconscious mechanisms that impact the countless choices that seem as if they're the products of well- reasoned thought, but actually are influenced by urges most of us barely recognize or understand.

By the time Squire met Eugene, he had already been studying images of his brain for weeks. The scans indicated that almost all the damage within Eugene's skull was limited to a five-centimeter area near the center of his head. The virus had almost entirely destroyed his medial temporal lobe, a sliver of cells which scientists suspected was responsible for all sorts of cognitive tasks such as recall of the past and the regulation of some emotions. The completeness of the destruction didn't surprise Squire-viral encephalitis consumes tissue with a ruthless, almost surgical, precision. What shocked him was how familiar the images seemed.

Thirty years earlier, as a PhD student at MIT, Squire had worked alongside a group studying a man known as "H.M.," one of the most famous patients in medical history. When H.M.-his real name was Henry Molaison, but scientists shrouded his identity throughout his life-was seven years old, he was hit by a bicycle and landed hard on his head. Soon afterward, he developed seizures and started blacking out. At sixteen, he had his first grand mal seizure, the kind that affects the entire brain; soon, he was losing consciousness up to ten times a day.

By the time he turned twenty-seven, H.M. was desperate. Anticonvulsive drugs hadn't helped. He was smart, but couldn't hold a job. He still lived with his parents. H.M. wanted a normal existence. So he sought help from a physician whose tolerance for experimentation outweighed his fear of malpractice. Studies had suggested that an area of the brain called the hippocampus might play a role in seizures. When the doctor proposed cutting into H.M.'s head, lifting up the front portion of his brain, and, with a small straw, sucking out the hippocampus and some surrounding tissue from the interior of his skull, H.M. gave his consent.

The surgery occurred in 1953, and as H.M. healed, his seizures slowed. Almost immediately, however, it became clear that his brain had been radically altered. H.M. knew his name and that his mother was from Ireland. He could remember the 1929 stock market crash and news reports about the invasion of Normandy. But almost everything that came afterward-all the memories, experiences, and struggles from most of the decade before his surgery-had been erased. When a doctor began testing H.M.'s memory by showing him playing cards and lists of numbers, he discovered that H.M. couldn't retain any new information for more than twenty seconds or so.

From the day of his surgery until his death in 2008, every person H.M. met, every song he heard, every room he entered, was a completely fresh experience. His brain was frozen in time. Each day, he was befuddled by the fact that someone could change the television channel by pointing a black rectangle of plastic at the screen. He introduced himself to his doctors and nurses over and over, dozens of times each day.

"I loved learning about H.M., because memory seemed like such a tangible, exciting way to study the brain," Squire told me. "I grew up in Ohio, and I can remember, in first grade, my teacher handing everyone crayons, and I started mixing all the colors together to see if it would make black. Why have I kept that memory, but I can't remember what my teacher looked like? Why does my brain decide that one memory is more important than another?"

When Squire received the images of Eugene's brain, he marveled at how similar it seemed to H.M.'s. There were empty, walnut-sized chunks in the middle of both their heads. Eugene's memory-just like H.M.'s-had been removed.

As Squire began examining Eugene, though, he saw that this patient was different from H.M. in some profound ways. Whereas almost everyone knew within minutes of meeting H.M. that something was amiss, Eugene could carry on conversations and perform tasks that wouldn't alert a casual observer that anything was wrong. The effects of H.M.'s surgery had been so debilitating that he was institutionalized for the remainder of his life. Eugene, on the other hand, lived at home with his wife. H.M. couldn't really carry on conversations. Eugene, in contrast, had an amazing knack for guiding almost any discussion to a topic he was comfortable talking about at length, such as satellites- he had worked as a technician for an aerospace company-or the weather.

Squire started his exam of Eugene by asking him about his youth. Eugene talked about the town where he had grown up in central California, his time in the merchant marines, a trip he had taken to Australia as a young man. He could remember most of the events in his life that had occurred prior to about 1960. When Squire asked about later decades, Eugene politely changed the topic and said he had trouble recollecting some recent events.

Squire conducted a few intelligence tests and found that Eugene's intellect was still sharp for a man who couldn't remember the last three decades. What's more, Eugene still had all the habits he had formed in his youth, so whenever Squire gave him a cup of water or complimented him on a particularly detailed answer, Eugene would thank him and offer a compliment in return. Whenever someone entered the room, Eugene would introduce himself and ask about their day.

But when Squire asked Eugene to memorize a string of numbers or describe the hallway outside the laboratory's door, the doctor found his patient couldn't retain any new information for more than a minute or so. When someone showed Eugene photos of his grandchildren, he had no idea who they were. When Squire asked if he remembered getting sick, Eugene said he had no recollection of his illness or the hospital stay. In fact, Eugene almost never recalled that he was suffering from amnesia. His mental image of himself didn't include memory loss, and since he couldn't remember the injury, he couldn't conceive of anything being wrong.

In the months after meeting Eugene, Squire conducted experiments that tested the limits of his memory. By then, Eugene and Beverly had moved from Playa del Rey to San Diego to be closer to their daughter, and Squire often visited their home for his exams. One day, Squire asked Eugene to sketch a layout of his house. Eugene couldn't draw a rudimentary map showing where the kitchen or bedroom was located. "When you get out of bed in the morning, how do you leave your room?" Squire asked.

"You know," Eugene said, "I'm not really sure."

Squire took notes on his laptop, and as the scientist typed, Eugene became distracted. He glanced across the room and then stood up, walked into a hallway, and opened the door to the bathroom. A few minutes later, the toilet flushed, the faucet ran, and Eugene, wiping his hands on his pants, walked back into the living room and sat down again in his chair next to Squire. He waited patiently for the next question.

At the time, no one wondered how a man who couldn't draw a map of his home was able to find the bathroom without hesitation. But that question, and others like it, would eventually lead to a trail of discoveries that has transformed our understanding of habits' power. It would help spark a scientific revolution that today involves hundreds of researchers who are learning, for the first time, to understand all the habits that influence our lives.

As Eugene sat at the table, he looked at Squire's laptop.

"That's amazing," he said, gesturing at the computer. "You know, when I was in electronics, there would have been a couple of six-foot racks holding that thing."
با وجود اینکه هنوز بسیاری از کتاب‌خوان‌ها [ی حرفه‌ای] ترجیح می‌دهند از کتاب چاپی برای مطالعه استفاده کنند ولی شمار کتاب‌خوان‌هایی که به‌تدریج از کتاب الکترونیک به عنوان مکمل یا منبع اصلی مطالعه استفاده می‌کنند کم نیست. فارغ از نوآوری‌های جالب‌توجه در زمینه‌ی کتاب‌خوان‌هایی همانند Kindle کمپانی آمازون، امکان و قابلیت نرم‌افزاری ساده، کارآمد و در دسترس مطالعه‌ی کتاب با فرمت ePub از نظر بسیاری از کتاب‌خوان‌ها دور مانده است؛ بر اساس تجربه‌ی مستقیم ما، شاهد بوده‌ایم که بسیاری از افرادی که به ‌صورت حرفه‌ای به دنبال کتاب‌های زبان اصلی برای مطالعه روی کامپیوتر، تبلت و موبایل خود هستند با فرمت ePub آشنایی درستی ندارند.
پر واضح است که لمس کتاب به‌صورت فیزیکی و بوی خوش کاغذ تجربه‌ای لذت‌بخش و بی‌مانند است که همچنان در بین کتاب‌خوان‌های حرفه‌ای در سراسر دنیا هواداران بسیاری دارد. البته، وقتی یکی از دغدغه‌های کتاب‌خوان سهولت مطالعه‌ی کتاب تحت هر شرایطی باشد این‌جاست که نیاز به استفاده از کتاب الکترونیک حس می‌شود. با توجه به ویژگی‌های مناسب کتاب‌های الکترونیک با فرمت ePub نگرانی ضعیف شدن بینایی و خستگی چشم بر اثر نگاه مستقیم به صفحه‌ی نمایش تا حد بسیار زیاد و قابل‌توجهی کاسته می‌شود.
کتاب الکترونیک با فرمت ePub این قابلیت را به خواننده می‌دهد تا بتواند رنگ زمینه، نوع فونت و سایز فونت را برای مطالعه‌ی کتاب خود انتخاب کنند. همچنین خواننده این امکان را دارد که روی نوشته یادداشت‌ بنویسد، جمله‌ای را هایلایت کند و یا صفحه یا صفحاتی از کتاب را بوک‌مارک کند.
خوشبختانه نرم‌افزارهای کتاب‌خوان الکترونیکی رایگان بسیاری وجود دارد که از فرمت PDF و ePub پشتیبانی می‌کنند. این کتاب‌خوان‌های الکترونیک قابل نصب روی انواع موبایل‌های اندرویدی، آیفون، لپ‌تاپ‌های ویندوزی و مک‌بوک است.
:این کتاب توسط ۱۶ ناشر منتشر شده است
نشر نوین | قدرت عادت | ترجمه مصطفی طرسکی و معصومه ثابتقدم
نشر در دانش بهمن | قدرت عادت | ترجمه اصغر اندرودی
نشر هورمزد | قدرت عادت | ترجمه پروین بیات
نشر نسل نواندیش | قدرت عادت | ترجمه الهام شریف
نشر چابک اندیش | قدرت عادت |‌ ترجمه فروزنده دولت‌یاری
نشر معیار علم | قدرت عادت | ترجمه شهرزاد حکیم مختار
نشر پندار تابان | نیروی عادت | ترجمه علی هداوند
نشر نیک‌فرجام | قدرت عادت | ترجمه زهرا آلوشی
نشر آتیسا | قدرت عادت | ترجمه علیرضا غلامی
نشر نیک‌ورزان | قدرت عادت | ترجمه پری راد و فرشته مسعودیان
نشر فرهنگ مردم | نقش و قدرت عادت‌ها در زندگی | ترجمه ندا نایب‌پور و محمدرضا مینایی
نشر آوای ما | قدرت عادت | ترجمه زهرا بختیاری
نشر زرین کلک | قدرت عادت | ترجمه ابراهیم حقی
نشر فرا هنر | قدرت عادت | ترجمه محمد حبیبی
نشر آرایان | قدرت عادت | ترجمه المیرا محمدی
نشر دُرّ قلم | قدرت عادت | ترجمه سمیرا رضایتی