Because Internet: Understanding the New Rules of Language | Gretchen McCulloch
کد محصول: eSHB-1381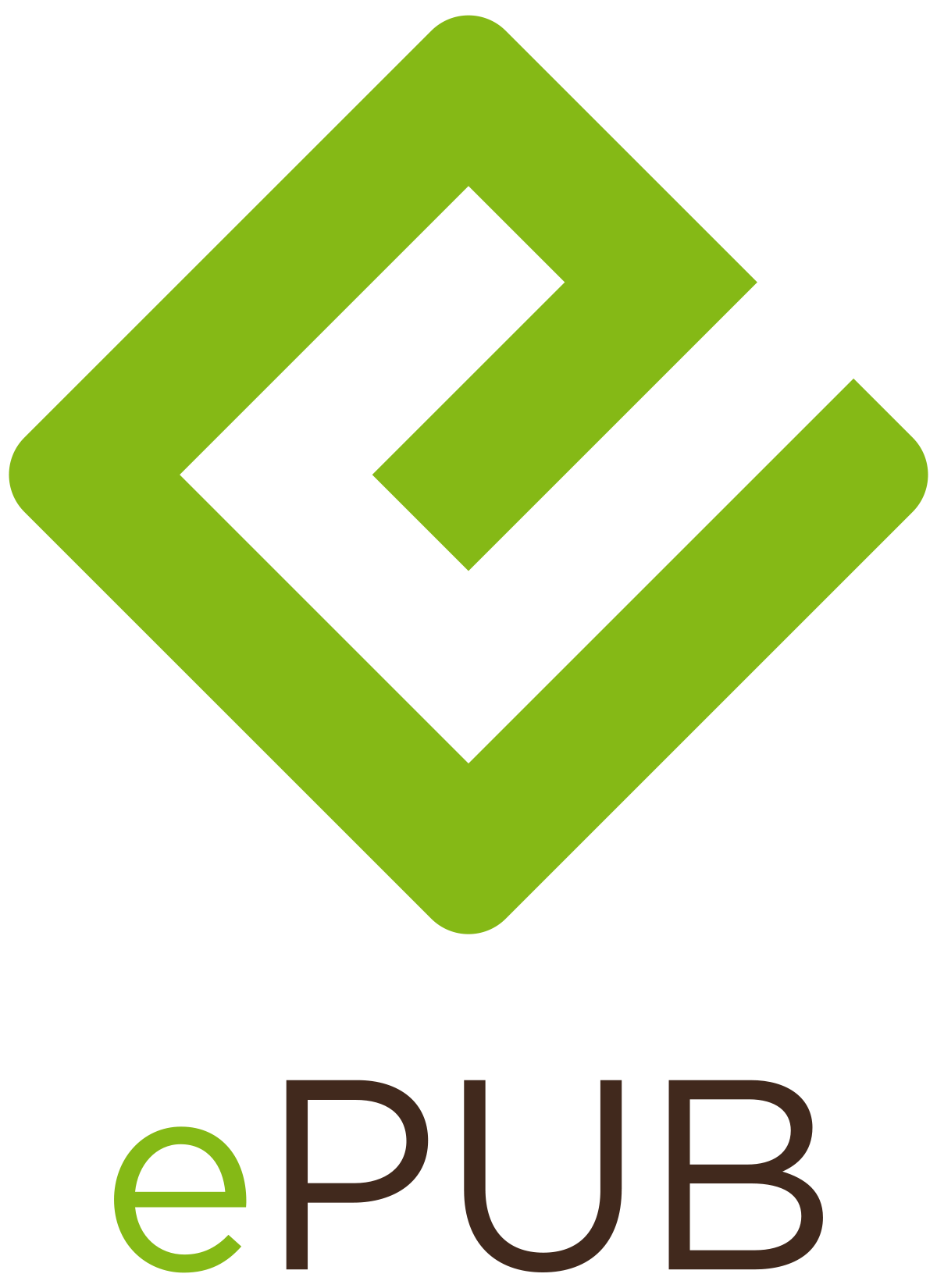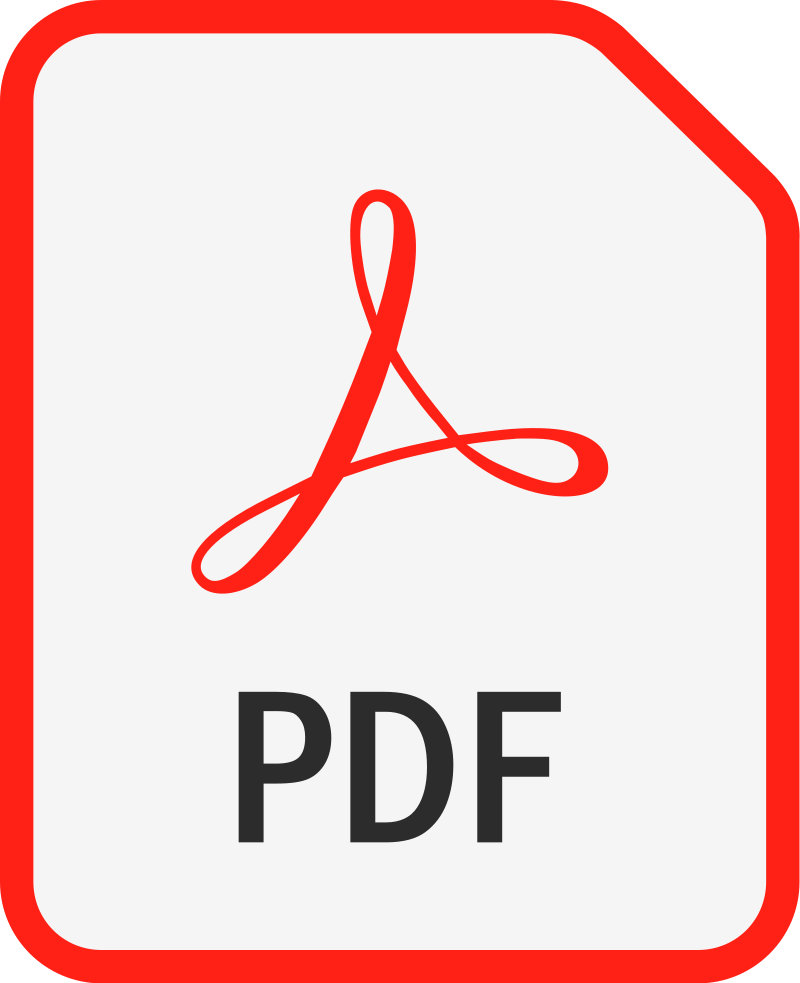 ---
Gretchen McCulloch Linguistics Reference Popular Culture in Social Sciences Communication Skills Business Communication Skills Popular Culture Words, Language & Grammar New York Times Bestseller
درباره کتاب
مطالعه راحت
بخشی از کتاب
نسخه چاپی فارسی
نظرات
AN INSTANT NEW YORK TIMES BESTSELLER!!

Named a Best Book of 2019 by TIME, Amazon, and The Washington Post

A Wired Must-Read Book of Summer

"Gretchen McCulloch is the internet's favorite linguist, and this book is essential reading. Reading her work is like suddenly being able to see the matrix." —Jonny Sun, author of everyone's a aliebn when ur a aliebn too

Because Internet is for anyone who's ever puzzled over how to punctuate a text message or wondered where memes come from. It's the perfect book for understanding how the internet is changing the English language, why that's a good thing, and what our online interactions reveal about who we are.

Language is humanity's most spectacular open-source project, and the internet is making our language change faster and in more interesting ways than ever before. Internet conversations are structured by the shape of our apps and platforms, from the grammar of status updates to the protocols of comments and @replies. Linguistically inventive online communities spread new slang and jargon with dizzying speed. What's more, social media is a vast laboratory of unedited, unfiltered words where we can watch language evolve in real time.

Even the most absurd-looking slang has genuine patterns behind it. Internet linguist Gretchen McCulloch explores the deep forces that shape human language and influence the way we communicate with one another. She explains how your first social internet experience influences whether you prefer "LOL" or "lol," why ~sparkly tildes~ succeeded where centuries of proposals for irony punctuation had failed, what emoji have in common with physical gestures, and how the artfully disarrayed language of animal memes like lolcats and doggo made them more likely to spread.
Editorial Reviews
Review
"McCulloch is such a disarming writer—lucid, friendly, unequivocally excited about her subject—that I began to marvel at the flexibility of the online language she describes, with its numerous shades of subtlety." —The New York Times

"McCulloch's book is a good start in guiding readers to consider the wild language of the internet as a thing of wonder—a valuable feature, not a bug." —The Wall Street Journal

"[An] effervescent study of how the digital world is transfiguring English. . . . [McCulloch's] almost political thesis—the more voices, the better—rebukes both the élitism of traditional grammar snobs and the cliquishness of, say, Tumblr. It's a vision of language as one way to make room for one another." —The New Yorker

"Rather than obsessing about what the internet is doing to language, [Because Internet] largely focuses on what can be learned about language from the internet. . . . McCulloch's book is about the birth of a new medium." —The Economist

"A well-researched retort to grumpy grammarians who think technology is turning kids into lazy, inarticulate drivelers." —Time

"Lively and wide-ranging" —NPR

"A compelling narrative rich with examples from her own online activities, a healthy dose of humor, and plenty of cat memes… the breadth of topics covered—from conversation analysis to meme culture to the development of texting as we now know it—makes this book useful, engaging, and enjoyable." —Science

"Gretchen McCulloch is the internet's favorite linguist, and this book is essential reading. Reading her work is like suddenly being able to see the matrix. She explains the hows and the whys of the ways we talk online with the deepest empathy, understanding, and compassion." —Jonny Sun, author of everyone's a aliebn when ur a aliebn too

"Sometimes it seems like the internet is a seething brew of ugliness and misery. So it's nice to remember that, as well as the lawless drudgery, there are complex human systems that, intentional or not, create something totally new. Internet linguist (damn!) Gretchen McCulloch explores the ever-changing language of online." —Elle, "30 Best Books to Read this Summer"

"McCulloch lays out the ways in which online lingo, from emojis to GIFs to acronyms like "lol" and "omg," has become a vital part of modern communication. It's also an analog window into how the evolution of digital communication mirrors the shifts in word usage that have happened over generations." —Wired, "Must-Read Books of Summer"

"Part Linguistics 101, part social history of the internet, Because Internet revels in digital language deconstruction, exploring not just the evolving language of online informal…More importantly, she doesn't just appreciate internet language, she celebrates it." —The Ringer

"Gretchen McCulloch's Because Internet is not your English teacher's grammar guide—not even close. Self-described internet linguist McCulloch traces how the web has changed the way we communicate—whether through emoji, lowercase letters. or cat memes—and makes a compelling, entertaining argument that this change is good for the English language as a whole." —Real Simple

"In prose at once scholarly and user-friendly, McCulloch unpacks the evolution of language in the digital age, providing a comprehensive survey of everything from the secret language of emojis to the appeal of animal memes." —Esquire

"We know lols, emojis and hashtags are altering our discourse. Linguist McCulloch counts—and revels in—the ways. Give it to your favorite stickler." —People

"English's great strength is its informality and the internet has created a golden age for studying this flexibility: McCulloch's lively and delightful survey of these new findings is a must for anyone who loves language in all its expressive forms." —Cory Doctorow

"It doesn't matter if you're baffled by the linguistics of the internet or you're the first person to share memes with your friends; this book is so absorbing it will immediately draw you in." —PopSugar

"Funny as well as informative. Because Internet just might lead you to see the internet, and how you (and your kids) use it, in a whole new way." —BookPage (starred review)
"A funny and fascinating examination of the evolution of language in the digital age." —Publishers Weekly

"An insightful analysis of language and the internet of right now, in-depth yet accessible to any internet generation." —Booklist

"A fun read for Internet people of all generations….Recommended for web and language nerds alike, encompassing illuminating facts on the origin of acronyms, memes, and digital tone of voice." —Library Journal

"Because Internet is a rare gem: a groundbreaking scholarly study that's also approachable, personable, and funny. McCulloch guides the reader through the seeming disorder of internet-influenced communications and deftly contextualizes all of it: memes and gifs, emoji and emoticons, weird punctuation and no punctuation. Her enthusiasm for language is matched by her command over the subject; if you're worried that the internet has killed language, McCulloch's extensive examination will convince you otherwise. Because Internet is an absolute unit: a unique linguistic study, a history of the internet, a how-to, and an encouragement that the omgs and cat pictures have only brought us closer together." —Kory Stamper, author of Word by Word

"Because Internet is the most up-to-date and comprehensive guide to the way informal internet language has evolved and is evolving. Its historical perspective will illuminate every generation of internet users: oldies will get a clear picture of what young people are up to; younglings will discover the origins of their latest linguistic fashions. Gretchen McCulloch writes with great common sense, an eye for the apt illustration, an appealing sense of humour, and a real concern for explanation. She doesn't just describe language trends: she investigates why they've taken place, and it's her insightful interpretations that give this book its special appeal." —David Crystal, author of Shakespeare's Words and How Language Works

"Because Internet is a joyful exploration of the newest creative upswell of English—if you want to understand why you love emoji, share memes, and don't make a sound when lol-ing, you need this book!" —Erin McKean, founder of the online dictionary Wordnik.com

"Gretchen McCulloch has pulled off the feat of answering every question anyone today of any age has about how the internet has transformed the way we use language every day. Just try putting this book down." —John McWhorter, author of Our Magnificent Bastard Tongue and Words on the Move
About the Author
Gretchen McCulloch writes about linguistics for a general audience, especially internet language. She writes the Resident Linguist column at Wired (and formerly at The Toast). McCulloch has a master's in linguistics from McGill University, runs the blog All Things Linguistic, and cohosts Lingthusiasm, a podcast that's enthusiastic about linguistics. She lives in Montreal, but also on the internet.
Excerpt. © Reprinted by permission. All rights reserved.
Chapter 1
Informal Writing
Imagine learning to talk from recordings rather than people. If you learned how to have a conversation from movies, you might think that people regularly hang up the phone without saying goodbye and no one ever interrupts anyone else. If you learned to think out loud from news programs, you might believe that no one ever "ums" or waves their hands while searching for an idea, and that people swear rarely and never before ten p.m. If you learned to tell stories from audiobooks, you might think that nothing much new had happened with the English language in the past couple hundred years. If you only ever talked when you were public speaking, you'd expect that talking always involves anxious butterflies in your stomach and hours of preparation before facing an audience.
Of course, you did none of these things. You learned to speak English domestically, conversationally, and informally long before you could sit through an entire news report or deliver a speech. You might never be wholly comfortable with public speaking, but of course you can complain about the weather to a friend. Sure, they both involve moving the same body parts, but they're hardly the same task at all.
And yet this is exactly how we all learned to read and write.
When we think about writing, we think about books and newspapers, magazines and academic articles-and the school essays in which we tried (and mostly failed) to emulate them. We learned to read a formal kind of language which pretends that the past century or two of the English language hasn't really happened, which presents words and books to us cut off from the living people who created them, which downplays the alchemy of two people tossing thoughts back and forth in perfect balance. We learned to write with a paralyzing fear of red ink and were taught to worry about form before we even got to consider what we wanted to say, as if good writing was a thing of mechanistic rule-picking rather than of grace and verve. Naturally, we're as intimidated by the blank page as we are by public speaking.
That is, we were until very recently. The internet and mobile devices have brought us an explosion of writing by normal people. Writing has become a vital, conversational part of our ordinary lives. In the year 800, Charlemagne managed to get himself crowned as Holy Roman Emperor without being able to sign his own name. Sure, he had scribes to write up his charters, but illiterately running an empire? Today it's hard to imagine even organizing a birthday party without writing. One type of writing hasn't replaced the other: the "Happy Birthday" text message hasn't killed the diplomatic treaty. What's changed is that writing now comes in both formal and informal versions, just as speaking has for so long.
We write all the time now, and most of what we're writing is informal: our texts and chats and posts are quick, they're conversational, they're untouched by the hands of an editor. If you define a "published" writer as someone who's had something they've written reach over a hundred people, practically everyone who uses social media qualifies-just announce a new job or baby on Facebook. It's not that edited, formal writing has disappeared online (there are plenty of business and news sites that still write much like we did in print), it's that it's now surrounded by a vast sea of unedited, unfiltered words that once might have only been spoken.
IÕm a linguist, and I live on the internet. When I see the boundless creativity of internet language flowing past me online, I canÕt help but want to understand how it works. Why did emoji become so popular so quickly? WhatÕs the deal with how people of different ages punctuate their emails and text messages so differently? Why does the language in memes often look so wonderfully strange?
I'm not alone in wondering about these things. When I started writing about internet linguistics online, I quickly ran into more follow-up questions from readers than just another article could answer. I went to conferences and dived into research papers and ran a few of my own queries. I realized that in many cases there were answers, just not from an internet native speaker, not all together in one place, not in a form that's fun to read regardless of how much you already know about linguistics. So I wrote this book.
Linguists are interested in the subconscious patterns behind the language we produce every day. But traditionally, linguistics doesn't analyze writing very much, unless it's a question about the history of a language and written records are all we have. The problem is that writing is too premeditated, too likely to have gotten filtered through multiple hands, too hard to attribute to a single person's linguistic intuitions at a specific moment. But internet writing is different. It's unedited, it's unfiltered, and it's so beautifully mundane. And, as I've continued rediscovering with every chapter of this book, when we analyze the hidden patterns of written internet language, we can understand more about language in general.
Internet writing is also useful because speech is an absolute nightmare to analyze. First of all, speech vanishes as soon as itÕs said, and if youÕre just taking notes, you might be misremembering things or not noticing everything. So you want to record the audio, but thatÕs your second problem: now you need to physically transport people into a recording lab or travel around with a recorder. Once youÕve got recordings, youÕve got a third problem: processing. It takes about an hour of skilled human work per minute of audio recording to get speech into a transcript usable for linguistic analysis: to transcribe the overall gist, to go back and add detailed phonetic information, to extract parts and analyze their acoustic frequencies or sentence structure. Many a beleaguered linguistics grad student has spent years of their life doing precisely this, in search of the answers to just a handful of specific questions. ItÕs hard to do at a massive scale. All the while, thereÕs a fourth challenge: your participants probably wonÕt talk to an academic interviewer the same way theyÕd talk to a friend. Want to analyze a signed language instead? Instead of analyzing audio in just one dimension, now youÕre facing video in two. Want to skip a step and use preexisting recordings? Good luck: most of that is news, acting, and other formal varieties.
There were difficulties in studying informal writing before the internet, too. It existed, in forms like letters, diaries, and postcards, but by the time a collection of papers is donated to an archive, they've generally been moldering in boxes for decades, and of course they also need to be processed in order to be analyzed. Deciphering old-timey handwriting on fragile paper is only marginally easier than transcribing audio. Studies of Victorian letters and medieval manuscripts can tell us that a particular word is older than we thought, or provide evidence of changing pronunciations through idiosyncratic spelling, but we don't want to limit our studies of present-day English to a fifty-year time delay, based solely on the highly biased sample of the kinds of famous people whose papers get donated to archives. But if we wanted more recent stuff, we'd again face the logistical challenges of getting people to write, for instance, sample postcards for our study and hoping that they're not too self-conscious about researchers reading their words.
Lucky for us, internet language is both easier to work with, since the text is already digital, and less likely to get distorted because someone's observing it, since much of it is already public as tweets and blogs and videos. (Although the would-be internet researcher must also consider the ethics of working with linguistic data that is functionally public but would embarrass or harm the people that made it if distributed out of context.) Even the logistics of distributing fun language surveys or asking people to donate archives of their text messages has gotten easier online. Internet linguistics isn't just a study of the latest cool memes (though we'll get to memes in a later chapter): it's a deeper look into day-to-day language than we've ever been able to see. It brings new insight to classic linguistic questions like, how do new words catch on? When did people start saying this? Where do people say that?
Now, I like me a good book. IÕve watched a few TED Talks in my time. IÕm very aware of the hours of craftwork that go into making ideas flow gracefully through formal language, and thereÕs much to be admired there. But thereÕs already plenty of admiration for literature and oratory. As a linguist, what compels me are the parts of language that we donÕt even know weÕre so good at, the patterns that emerge spontaneously, even when we arenÕt really thinking about them.
Even keysmash, that haphazard mashing of fingers against keyboard to signal a feeling so intense that you can't even type real words, has patterns. A typical keysmash might look like "asdljklgafdljk" or "asdfkfjas;dfI"-quite distinct from, say, a cat walking across the keyboard, which might look like "tfgggggggggggggggggggsxdzzzzzzzz." Here's a few patterns we can observe in keysmash:
Almost always begins with "a"
Often begins with "asdf"
Other common subsequent characters are g, h, j, k, l, and ;, but less often in that order, and often alternating or repeating within this second group
Frequently occurring characters are the "home row" of keys that the fingers are on in rest position, suggesting that keysmashers are also touch typists
If any characters appear beyond the middle row, top-row characters (qwe . . .) are more common than bottom-row characters (zxc . . .)
Generally either all lowercase or all caps, and rarely contains numbers
Sure, a lot of these patterns relate to the fact that we're mashing on the home row of the QWERTY keyboard rather than using random-letter generators, but they're reinforced by our social expectations. I conducted an informal survey, asking if people retype their keysmash if it doesn't look, er, smashing enough. While there were a few keysmash purists, who posted whatever came out, I found that the majority of people will delete and remash if they don't like what it looks like, plus a significant minority who will adjust a few letters. I also heard from several people who use the Dvorak keyboard, where the home row begins with vowels rather than ASDF, who reported that they just don't bother keysmashing anymore at all because their layout makes it socially illegible. Keysmashing may be shifting, though: I've noticed a second kind, which looks more like "gbghvjfbfghchc" than "asafjlskfjlskf," from thumbs mashing against the middle of a smartphone keyboard.
It's not just that we make patterns. It's that even when we're not trying to make patterns, when we think we're just a billion monkeys mashing incoherently on a billion keyboards, we're social monkeys-we can't help but notice each other and respond to each other. Even when something looks incoherent to an outsider, even when it's intended as incoherent for an insider, we as humans are still practically incapable of doing things without patterns. My mission with this book is to map out what some of those patterns are, to examine why they fall into the patterns that they do, and to give you the tools to look at internet language and other cutting-edge linguistic innovation through the lens of a pattern-seeker.
As with any period of tremendous disruption, the explosion of informal writing is changing the way we communicate. The norms that we worked out for books and newspapers donÕt work so well for texts and chats and posts. Imagine how weird youÕd think ordinary conversation was if youÕd only ever seen scripted TV monologues! We have a sense, more or less, of how informal speech works. We have a long history of doing it, and itÕs the primary thing that linguistics studies, much as literature and rhetoric study formal writing and formal speaking. But the combination of writing and informality has been neglected-and this quadrant is precisely where internet writing excels. How does it fit in among these known quantities?
One way to think about informal writing is through the lens of efficiency. Across languages, short words tend to be more common words, which contribute a small amount of information to a sentence, while longer words occur less frequently and contribute more information. Think about the English words "of" and "rhinoceros." "Of" is clearly more common, and it's also much shorter-a simple vowel + consonant sequence that can even be reduced into a single neutral vowel, as in "sorta" or "outta." "Rhinoceros" is longer and way more informative: if you hear "rhinoceros!" out of the blue, you can form a pretty solid hypothesis about what's going on, and if it's accidentally omitted ("I am fond of this ______"), many other words could take its place. Hearing "of!" out of the blue is pretty much meaningless, and if it's accidentally omitted ("I am fond __ this rhinoceros"), you can be almost certain that it was meant to be there. It would be a waste to use the short, versatile monosyllable "of" for the relatively uncommon concept of an odd-toed ungulate. Similarly, if we assigned the meaning of "of" to a sequence of sounds as long as "rhinoceros," it would be a clear drop in efficiency. In this chapter alone, the word "of" occurs over one hundred times, and making them all five times longer would be a lot rhinoceros sounds for a small amount rhinoceros meaning!
Frequency isn't completely static: the word "rhinoceros" entered English around the fourteenth century, but as the animal became more common in the lives of English speakers, we shortened it to "rhino" by 1884. "Rhino" splits the difference. It's not quite as short as "of," but then again, even a zookeeper still says "of" more often. Truly obscure animals, like the axolotl (a type of salamander) or the Wunderpus photogenicus (a type of octopus which, true to its name, is very photogenic), don't have nicknames in common use, although I expect to hear from the Association for Researchers of the Axolotl and the Wunderpus Photogenicus (ARAWP?) any day now informing me that they say them often enough that they've devised more efficient names for them.
Sometimes, as with "of" and "rhinoceros," efficiency in writing and speaking amounts to basically the same thing: more letters on the page equals more sounds in the mouth. Other times, they take different paths. In speech, we often make language more efficient by dropping unnecessary syllables or squishing sounds together, even if it's not writable. We truncate words without regard for spelling: you can say the first syllable of "usual" or "casual" and everyone knows what you mean, but do you write it "yooj"? "uzh"? "cazh"? "casj"? It's simply not clear, but speech proceeds merrily along anyway. An even more extreme example comes in how English speakers smooth out "I do not know." We've been saying it out loud for generations, long enough for it to have worn down to "I don't know," "I dunno," and even a simple triplet "uh-huh-uh" or "mm-hm-mm" to the low-high-low melody of "I dunno." "I dunno" is easier to articulate than "I do not know," but it's not really much shorter to write (even though we sometimes write it to evoke speech). The melodic triple hum is exceedingly easy to produce (you can even do it with a mouthful of sandwich) but not efficient at all in writing, requiring a full-on explanation. We also try to maintain a constant rate of information flow: to say predictable words more quickly and unpredictable words more slowly. One study showed that people say the word "mind" quite quickly in a sentence like "Mama, you've been on my mind," where it's very predictable thanks to a certain oft-covered Bob Dylan song, but they say it much slower in an unpredictable context, like "paid jobs degrade the mind," one of Aristotle's more obscure sayings. (Of course, if you're a big Aristotle fan who's never heard of Bob Dylan, you may find that the inverse is true for you.)
با وجود اینکه هنوز بسیاری از کتاب‌خوان‌ها [ی حرفه‌ای] ترجیح می‌دهند از کتاب چاپی برای مطالعه استفاده کنند ولی شمار کتاب‌خوان‌هایی که به‌تدریج از کتاب الکترونیک به عنوان مکمل یا منبع اصلی مطالعه استفاده می‌کنند کم نیست. فارغ از نوآوری‌های جالب‌توجه در زمینه‌ی کتاب‌خوان‌هایی همانند Kindle کمپانی آمازون، امکان و قابلیت نرم‌افزاری ساده، کارآمد و در دسترس مطالعه‌ی کتاب با فرمت ePub از نظر بسیاری از کتاب‌خوان‌ها دور مانده است؛ بر اساس تجربه‌ی مستقیم ما، شاهد بوده‌ایم که بسیاری از افرادی که به ‌صورت حرفه‌ای به دنبال کتاب‌های زبان اصلی برای مطالعه روی کامپیوتر، تبلت و موبایل خود هستند با فرمت ePub آشنایی درستی ندارند.
پر واضح است که لمس کتاب به‌صورت فیزیکی و بوی خوش کاغذ تجربه‌ای لذت‌بخش و بی‌مانند است که همچنان در بین کتاب‌خوان‌های حرفه‌ای در سراسر دنیا هواداران بسیاری دارد. البته، وقتی یکی از دغدغه‌های کتاب‌خوان سهولت مطالعه‌ی کتاب تحت هر شرایطی باشد این‌جاست که نیاز به استفاده از کتاب الکترونیک حس می‌شود. با توجه به ویژگی‌های مناسب کتاب‌های الکترونیک با فرمت ePub نگرانی ضعیف شدن بینایی و خستگی چشم بر اثر نگاه مستقیم به صفحه‌ی نمایش تا حد بسیار زیاد و قابل‌توجهی کاسته می‌شود.
کتاب الکترونیک با فرمت ePub این قابلیت را به خواننده می‌دهد تا بتواند رنگ زمینه، نوع فونت و سایز فونت را برای مطالعه‌ی کتاب خود انتخاب کنند. همچنین خواننده این امکان را دارد که روی نوشته یادداشت‌ بنویسد، جمله‌ای را هایلایت کند و یا صفحه یا صفحاتی از کتاب را بوک‌مارک کند.
خوشبختانه نرم‌افزارهای کتاب‌خوان الکترونیکی رایگان بسیاری وجود دارد که از فرمت PDF و ePub پشتیبانی می‌کنند. این کتاب‌خوان‌های الکترونیک قابل نصب روی انواع موبایل‌های اندرویدی، آیفون، لپ‌تاپ‌های ویندوزی و مک‌بوک است.
:این کتاب توسط ۱ ناشر منتشر شده است
نشر خوب | چه بود و چه شد | ترجمه مائده بشارت