Atomic Habits: An Easy & Proven Way to Build Good Habits & Break Bad Ones | James Clear
کد محصول: eSHB-1279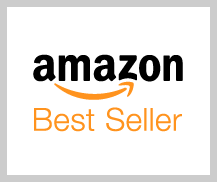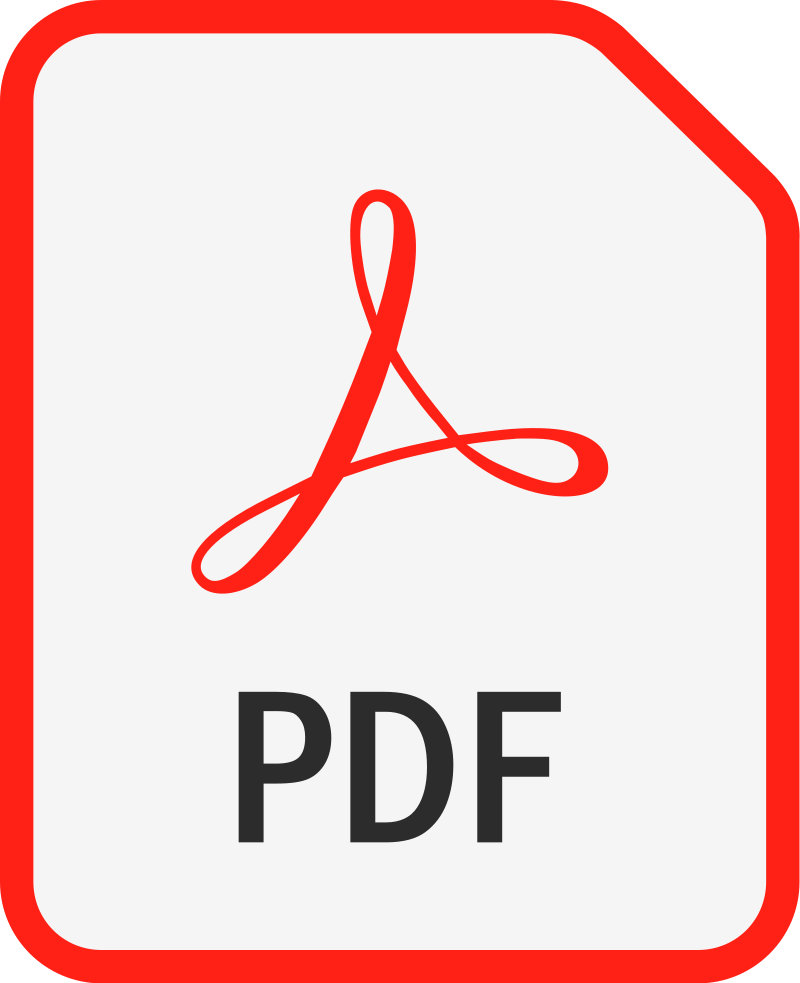 ---
James Clear Popular Social Psychology & Interactions Business Processes & Infrastructure Personal Transformation Self-Help Health, Fitness & Dieting Organizational Behavior Medical Social Psychology & Interactions Social Psychology Social Psychology & Interactions New York Times bestseller
درباره کتاب
بخشی از کتاب
نسخه چاپی فارسی
اطلاعات بیشتر
نظرات
The #1 New York Times bestseller. Over 3 million copies sold!

Tiny Changes, Remarkable Results

No matter your goals, Atomic Habits offers a proven framework for improving--every day. James Clear, one of the world's leading experts on habit formation, reveals practical strategies that will teach you exactly how to form good habits, break bad ones, and master the tiny behaviors that lead to remarkable results.

If you're having trouble changing your habits, the problem isn't you. The problem is your system. Bad habits repeat themselves again and again not because you don't want to change, but because you have the wrong system for change. You do not rise to the level of your goals. You fall to the level of your systems. Here, you'll get a proven system that can take you to new heights.

Clear is known for his ability to distill complex topics into simple behaviors that can be easily applied to daily life and work. Here, he draws on the most proven ideas from biology, psychology, and neuroscience to create an easy-to-understand guide for making good habits inevitable and bad habits impossible. Along the way, readers will be inspired and entertained with true stories from Olympic gold medalists, award-winning artists, business leaders, life-saving physicians, and star comedians who have used the science of small habits to master their craft and vault to the top of their field.

Learn how to:
• make time for new habits (even when life gets crazy);
• overcome a lack of motivation and willpower;
• design your environment to make success easier;
• get back on track when you fall off course;
...and much more.

Atomic Habits will reshape the way you think about progress and success, and give you the tools and strategies you need to transform your habits--whether you are a team looking to win a championship, an organization hoping to redefine an industry, or simply an individual who wishes to quit smoking, lose weight, reduce stress, or achieve any other goal.
Editorial Reviews
Review
Wall Street Journal bestseller
USA Today bestseller
Publisher's Weekly bestseller
One of Fast Company's 7 Best Business Books of 2018
One of Business Insider's Best Self-Help Books of 2018

"A supremely practical and useful book. James Clear distills the most fundamental information about habit formation, so you can accomplish more by focusing on less."
-Mark Manson, #1 New York Times best-selling author of The Subtle Art of Not Giving a F*ck

"James Clear has spent years honing the art and studying the science of habits. This engaging, hands-on book is the guide you need to break bad routines and make good ones."
-Adam Grant, New York Times best-selling author of Originals, Give and Take, and Option B with Sheryl Sandberg

"A special book that will change how you approach your day and live your life."
-Ryan Holiday, bestselling author of The Obstacle is the Way and Ego is the Enemy

"As a physician attempting to help my patients build healthy habits to decrease and reverse chronic disease, Atomic Habits is the playbook I have been searching for. Not only does the book offer actionable items I can teach my patients, I can refer them to read and implement the ideas themselves. The format is powerful and simple. This should be taught in all medical schools."
-Laurie Marbas, MD, United States Air Force veteran

"Atomic Habits was a great read. I learned a lot and think it'll be helpful to a lot of people."
—Gayle King, co-anchor of CBS This Morning and editor-at-large for O, The Oprah Magazine

"Useful new book"
–Wall Street Journal

"In Atomic Habits, Clear will show you how to overcome a lack of motivation, change your environment to encourage success, and make time for new (and better) habits.
–Glamour.com

"Atomic Habits is a great book for anyone who is frustrated with the way they can't seem to kick that one (or two dozen) bad habit(s) and wants to finally achieve health, fitness, financial freedom, great relationships, and a good life."
–Medium.com

"Excellent. Well worth the read."
–Benjamin Hardy, Inc.com
About the Author
James Clear's work has appeared in the New York Times, Time, and Entrepreneur, and on CBS This Morning, and is taught in colleges around the world. His website, jamesclear.com, receives millions of visitors each month, and hundreds of thousands subscribe to his email newsletter. He is the creator of The Habits Academy, the premier training platform for organizations and individuals that are interested in building better habits in life and work.
Excerpt. © Reprinted by permission. All rights reserved.
It is so easy to overestimate the importance of one defining moment and underestimate the value of making small improvements on a daily basis. Too often, we convince ourselves that massive success requires massive action. Whether it is losing weight, building a business, writ­ing a book, winning a championship, or achieving any other goal, we put pressure on ourselves to make some earth- shattering improvement that everyone will talk about.

Meanwhile, improving by 1 percent isn't particularly notable—sometimes it isn't even noticeable—but it can be far more meaningful, especially in the long run. The difference a tiny improvement can make over time is astounding. Here's how the math works out: if you can get 1 percent better each day for one year, you'll end up thirty-seven times better by the time you're done. Conversely, if you get 1 percent worse each day for one year, you'll decline nearly down to zero. What starts as a small win or a minor setback accumulates into something much more.

Habits are the compound interest of self-improvement. The same way that money multiplies through compound interest, the effects of your habits multiply as you repeat them. They seem to make little dif­ference on any given day and yet the impact they deliver over the months and years can be enormous. It is only when looking back two, five, or perhaps ten years later that the value of good habits and the cost of bad ones becomes strikingly apparent.

This can be a difficult concept to appreciate in daily life. We often dismiss small changes because they don't seem to matter very much in the moment. If you save a little money now, you're still not a million­aire. If you go to the gym three days in a row, you're still out of shape. If you study Mandarin for an hour tonight, you still haven't learned the language. We make a few changes, but the results never seem to come quickly and so we slide back into our previous routines.
Unfortunately, the slow pace of transformation also makes it easy to let a bad habit slide. If you eat an unhealthy meal today, the scale doesn't move much. If you work late tonight and ignore your family, they will forgive you. If you procrastinate and put your project off until tomorrow, there will usually be time to finish it later. A single decision is easy to dismiss.

But when we repeat 1 percent errors, day after day, by replicating poor decisions, duplicating tiny mistakes, and rationalizing little ex­cuses, our small choices compound into toxic results. It's the accumu­lation of many missteps—1 percent decline here and there—that eventually leads to a problem.

The impact created by a change in your habits is similar to the effect of shifting the route of an airplane by just a few degrees. Imagine you are flying from Los Angeles to New York City. If a pilot leaving from LAX adjusts the heading just 3.5 degrees south, you will land in Washington, D.C., instead of New York. Such a small change is barely noticeable at takeoff—the nose of the airplane moves just a few feet—but when magni­fied across the entire United States, you end up hundreds of miles apart.

Similarly, a slight change in your daily habits can guide your life to a very different destination. Making a choice that is 1 percent better or 1 percent worse seems insignificant in the moment, but over the span of moments that make up a lifetime these choices determine the differ­ence between who you are and who you could be. Success is the prod­uct of daily habits—not once‑in‑a‑lifetime transformations.

That said, it doesn't matter how successful or unsuccessful you are right now. What matters is whether your habits are putting you on the path toward success. You should be far more concerned with your cur­rent trajectory than with your current results. If you're a millionaire but you spend more than you earn each month, then you're on a bad trajectory. If your spending habits don't change, it's not going to end well. Conversely, if you're broke, but you save a little bit every month, then you're on the path toward financial freedom—even if you're mov­ing slower than you'd like.

Your outcomes are a lagging measure of your habits. Your net worth is a lagging measure of your financial habits. Your weight is a lagging measure of your eating habits. Your knowledge is a lagging measure of your learning habits. Your clutter is a lagging measure of your cleaning habits. You get what you repeat.

If you want to predict where you'll end up in life, all you have to do is follow the curve of tiny gains or tiny losses, and see how your daily choices will compound ten or twenty years down the line. Are you spending less than you earn each month? Are you making it into the gym each week? Are you reading books and learning something new each day? Tiny bat­tles like these are the ones that will define your future self.

Time magnifies the margin between success and failure. It will multiply whatever you feed it. Good habits make time your ally. Bad habits make time your enemy.

Habits are a double-edged sword. Bad habits can cut you down just as easily as good habits can build you up, which is why understanding the details is crucial. You need to know how habits work and how to design them to your liking, so you can avoid the dangerous half of the blade.
:این کتاب توسط ۲۰ ناشر منتشر شده است
نشر نوین | عادت‌های اتمی | ترجمه هادی بهمنی
نشر هورمزد | عادت‌های اتمی | ترجمه هوشمند دهقان
نشر نسل نواندیش | عادت‌های اتمی | ترجمه لادن شریعت‌زاده
نشر مرو | عادت‌های اتمی | ترجمه کبری ذوله
نشر آدینه | عادت‌های اتمی | ترجمه موسسه ترجمیک
نشر السانا | عادت‌های اتمی | ترجمه آذین نوذری
نشر مات | عادت‌های اتمی | ترجمه مهدیه شعبانی فقفوری
نشر معیار علم | عادت‌های اتمی | ترجمه مریم پهلوانی
نشر هیرمند | عادت‌های اتمی | ترجمه کبری ذوله
نشر باران خرد | عادت‌های اتمی | ترجمه فروزنده دولتیاری
نشر کتاب‌سرای نیک | عادت‌های اتمی | ترجمه شهرزاد رحیمی
نشر آرایان | عادت‌های اتمی | ترجمه غلامحسین علی مازندرانی
نشر آلاچیق | عادت‌های اتمی | ترجمه سمیه سادات آل‌حسینی
نشر آذرمیدخت | عادت‌های اتمی | ترجمه زهرا ملاعلی‌زاده
نشر آتیسا | عادت‌های اتمی | ترجمه علیرضا غلامی و محمدرضا غلامی
نشر پردیس آباریس | عادت‌های اتمی | ترجمه روزبه ملک‌زاده و شمس‌الدین باپیری
نشر مسیر سبز رشد | عادت‌های اتمی | ترجمه گروه مترجمان
نشر فرشته | عادت‌های اتمی | ترجمه محمد باهوش
نشر یوتیشا | عادت‌های اتمی | ترجمه طیبه احمدوند
نشر آرمان رشد | عادت‌های اتمی | ترجمه سحر عظیمی و آوا علی‌حسین