Chatter: The Voice in Our Head, Why It Matters, and How to Harness It | Ethan Kross
کد محصول: eSHB-1264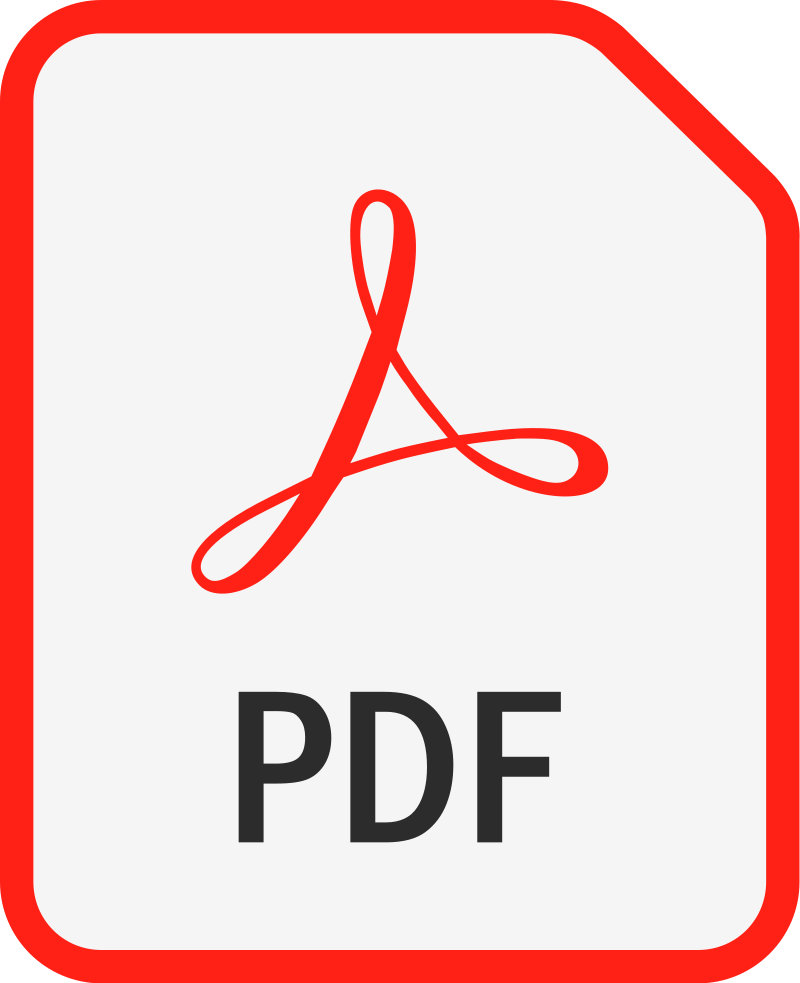 ---
Ethan Kross Biology Cognitive Psychology Personal Transformation Self-Help Neuroscience Medical Cognitive Psychology Biological Sciences Science & Math
درباره کتاب
بخشی از کتاب
نسخه چاپی فارسی
نظرات
NATIONAL BESTSELLER • An award-winning psychologist reveals the hidden power of our inner voice and shows how to harness it to combat anxiety, improve physical and mental health, and deepen our relationships with others.

"A masterpiece."—Angela Duckworth, bestselling author of Grit • Malcolm Gladwell, Susan Cain, Adam Grant, and Daniel H. Pink's Next Big Idea Club Winter 2021 Winning Selection

One of the best new books of the year—The Washington Post, BBC, USA Today, CNN Underscored, Shape, Behavioral Scientist, PopSugar • Kirkus Reviews, Publishers Weekly, and Shelf Awareness starred reviews

Tell a stranger that you talk to yourself, and you're likely to get written off as eccentric. But the truth is that we all have a voice in our head. When we talk to ourselves, we often hope to tap into our inner coach but find our inner critic instead. When we're facing a tough task, our inner coach can buoy us up: Focus—you can do this. But, just as often, our inner critic sinks us entirely: I'm going to fail. They'll all laugh at me. What's the use?

In Chatter, acclaimed psychologist Ethan Kross explores the silent conversations we have with ourselves. Interweaving groundbreaking behavioral and brain research from his own lab with real-world case studies—from a pitcher who forgets how to pitch, to a Harvard undergrad negotiating her double life as a spy—Kross explains how these conversations shape our lives, work, and relationships. He warns that giving in to negative and disorienting self-talk—what he calls "chatter"—can tank our health, sink our moods, strain our social connections, and cause us to fold under pressure.

But the good news is that we're already equipped with the tools we need to make our inner voice work in our favor. These tools are often hidden in plain sight—in the words we use to think about ourselves, the technologies we embrace, the diaries we keep in our drawers, the conversations we have with our loved ones, and the cultures we create in our schools and workplaces.

Brilliantly argued, expertly researched, and filled with compelling stories, Chatter gives us the power to change the most important conversation we have each day: the one we have with ourselves.
Editorial Reviews
Amazon.com Review
An Amazon Best Book of February 2021: It turns out some of the most important conversations we have are with ourselves. Ethan Kross examines the voice that speaks inside our head, explains why it's there, and reveals how we can learn to rely on it rather than being broken by it. Chatter is a revealing and masterful take on human nature. –Chris Schluep, Amazon Book Review
Review
"There's something deeply mysterious, even awesome, about our inner voice, the means by which we make ourselves aware of who we are and what we think. Kross has good ideas about how to manage and control this voice."—The New Yorker

"Are there right and wrong ways to communicate with yourself, and if so, are there techniques that might usefully be employed by those with inner voices that are just a little too loud? . . . Kross has found answers to some, if not all, of these questions. . . . [Chatter] could hardly be published at a more opportune moment."—The Guardian

"This compelling collection of stories examines the power that we have to harness our positive and negative thoughts through the conversations we have with ourselves in silent and the incredible that's already within us to embrace our highest self."—CNN

"You know that voice in your head, the one that cheers you on . . . or cuts you down? Psychologist Kross explains how to quiet your inner Debbie Downer and harness self-talk for success."—People

"Kross may be a scientist by trade, but with Chatter he proves himself a deft storyteller who, through levity and wit, creates an easily digestible work on the brain, how it works and how we can quiet our often relentless chatter."—USA Today

"[An] instructive guide to both normalizing anxiety and distancing ourselves from it."—Harvard Business Review

"Fresh and riveting, Chatter is a masterpiece—a landmark book that will change the way you think about human nature. Required reading for all."—Angela Duckworth, bestselling author of Grit

"Ethan Kross isn't just a world-renowned scientist, he's an expert storyteller too. In Chatter, he shows why our inner voice is indispensable, and reveals how we can master it. Urgent, lucid, and compelling, Chatter is the groundbreaking and transformative book the world needs now."—Susan Cain, bestselling author of Quiet

"This book is going to fundamentally change some of the most important conversations in your life—the ones you have with yourself."—Adam Grant, bestselling author of Originals and Give and Take, and host of the TED podcast WorkLife

"I've demonstrated throughout my career how negative thoughts can spiral and undermine people's success. In Chatter, Ethan Kross weaves cutting-edge science with riveting stories to reveal the tools people can use to manage these experiences. Chatter is a truly compelling and valuable book."—Carol Dweck, author of Mindset

"Ethan is a deep and original thinker and a thorough, always thought-provoking researcher. He's one of the psychologists whose work I always read whenever I see his name."—Maria Konnikova, bestselling author of The Biggest Bluff

"Ethan Kross has written the definitive work on how to redirect our inner voices away from rumination and self-criticism and toward reflection and self-improvement. Chatter is a profound and practical book—one that will leave you with both a fresh understanding of yourself and new strategies to live a fuller life."—Daniel H. Pink, bestselling author of When and Drive

"Ethan Kross illuminates and solves the crucial issue of mastering self-talk in this modern classic. Compulsively readable and refreshingly original."—Dave Evans, bestselling author of Designing Your Life

"Stimulating . . . Kross, the director of the University of Michigan's Emotion & Self Control Laboratory, debuts with an eye-opening look at managing 'the silent conversations people have with themselves."—Publishers Weekly (starred review)
About the Author
Ethan Kross, PhD, is one of the world's leading experts on controlling the conscious mind. An award-winning professor at the University of Michigan and the Ross School of Business, he is the director of the Emotion & Self Control Laboratory. He has participated in policy discussion at the White House and has been interviewed on CBS Evening News, Good Morning America, and NPR's Morning Edition. His pioneering research has been featured in The New York Times, The New Yorker, The Wall Street Journal, USA Today, The New England Journal of Medicine, and Science. He completed his BA at the University of Pennsylvania and his PhD at Columbia University. This is his first book.
Excerpt. © Reprinted by permission. All rights reserved.
Chapter One
Why We Talk to Ourselves
The sidewalks of New York City are superhighways of anonymity. During the day, millions of intent pedestrians stride along the pavement, their faces like masks that betray nothing. The same expressions pervade the parallel world beneath the streets—the subway. People read, look at their phones, and stare off into the great invisible nowhere, their faces disconnected from whatever is going on in their minds.

Of course, the unreadable faces of eight million New Yorkers belie the teeming world on the other side of that blank wall they've learned to put up: a hidden "thoughtscape" of rich and active internal conversations, frequently awash with chatter. After all, the inhabitants of New York are nearly as famous for their neuroses as they are for their gruffness. (As a native, I say this with love.) Imagine, then, what we might learn if we could burrow past their masks to eavesdrop on their inner voices. As it happens, that is exactly what the British anthropologist Andrew Irving did over the course of fourteen months beginning in 2010—listened in on the minds of just over a hundred New Yorkers.
While Irving hoped to gain a glimpse into the raw verbal life of the human mind—or rather an audio sample of it--the origin of his study actually had to do with his interest in how we deal with the awareness of death. A professor at the University of Manchester, he had done earlier fieldwork in Africa analyzing the vocalized inner monologues of people diagnosed with HIV/AIDS. Unsurprisingly, their thoughts roiled with the anxiety, uncertainty, and emotional pain produced by their diagnoses.
Now Irving wanted to compare these findings with a group of people who surely had their woes but weren't necessarily in aggrieved states to begin with. To carry this out, he simply (and bravely!) approached New Yorkers on the street and in parks and cafés, explained his study, and asked if they would be willing to speak their thoughts aloud into a recording device while he filmed them at a distance.
Some days, a handful of people said yes; other days, only one. It was to be expected that most New Yorkers would be too busy or skeptical to agree. Eventually, Irving gathered his one hundred "streams of internally represented speech," as he described them, in recordings ranging from fifteen minutes to an hour and a half. The recordings obviously don't provide an all-access backstage pass to the mind, because an element of performance might have come into play for some participants. Even so, they offer an uncommonly candid window into the conversations people have with themselves as they navigate their daily lives.
As was only natural, prosaic concerns occupied space in the minds of everyone in Irving's study. Many people commented on what they observed on the streets--other pedestrians, drivers, and traffic, for example—as well as on things they needed to do. But existing alongside these unremarkable musings were monologues negotiating a host of personal wounds, distresses, and worries. The narrations often landed on negative content with utterly no transition, like a gaping pothole appearing suddenly on the unspooling road of thought. Take, for example, a woman in Irving's study named Meredith whose inner conversation pivoted sharply from everyday concerns to matters of literal life and death.
"I wonder if there's a Staples around here," Meredith said, before shifting, like an abrupt lane change, to a friend's recent cancer diagnosis. "You know, I thought she was going to tell me that her cat died." She crossed the street, then said, "I was prepared to cry about her cat, and then I'm trying not to cry about her. I mean New York without Joan is just . . . I can't even imagine it." She started crying. "She'll probably be fine, though. I love that line about having a 20 percent chance of being cured. And how a friend of hers said, 'Would you go on a plane that had a 20 percent chance of crashing?' No, of course not. It was hard to get through, though. She does put up quite a wall of words."
Meredith seemed to be working through bad news rather than drowning in it. Thoughts about unpleasant emotions aren't necessarily chatter, and this is a case in point. She didn't start spiraling. A few minutes later, after crossing another street, her verbal stream circled back to her task at hand: "Now, is there a Staples down there? I think there is."
While Meredith processed her fear about losing a beloved friend, a man named Tony fixated on another kind of grief: the loss of closeness in a relationship, and perhaps even the relationship itself. Carrying a messenger bag down a sidewalk scattered with pedestrians, he began a self-referential riff of thoughts: "Walk away . . . Look, suck it up. Or move on. Just walk away. I understand the thing about not telling everybody. But I'm not everybody. You two are having a goddamn baby. A phone call would have been good." The sense of exclusion he felt obviously cut him deeply. He seemed to be poised on a fulcrum of sorts, between a problem in search of a solution and pain that could lead to unproductive wallowing.
"Clear, totally clear. Move forward," Tony then said. He used language not just to give voice to his emotions but also to search for how best to handle the situation. "The thing is," he went on, "it could be an out. When they told me they were having a baby, I felt a bit out. I felt a bit pushed out. But now maybe it's an escape hatch. I was pissed before but, must admit, not so pissed anymore. Now it could work to my advantage." He released a soft, bitter laugh, then sighed. "I am certain that this is an out . . . I am looking at this positively now . . . I was pissed before. I felt like you two were a family . . . and you two are a family now. And I have an out . . . Walk tall!"
Then there was Laura.
Laura sat in a coffee shop in a restless mood. She was waiting to hear from her boyfriend, who had gone to Boston. The problem was, he was supposed to be back to help her move to a new apartment. She had been waiting for a phone call since the day before. Convinced that her boyfriend had been in a fatal accident of some sort, the night before she sat in front of her computer for four hours, every minute refreshing a keyword search of the words "bus crash." Yet, as she reminded herself, the eddy of her compulsive negative worrying wasn't just about a possible bus crash involving her boyfriend. She was in an open relationship with him, even though this wasn't something she ever desired, and it was turning out to be very hard. "It's supposed to be open for sexual freedom," she told herself, "but it's something that I never really wanted for myself . . . I don't know where he is . . . He could be anywhere. He could be with another girl."
While Meredith processed upsetting news with relative equanimity (crying at a friend's cancer diagnosis is normal) and Tony calmly coached himself to move on, Laura was stuck with repeating negative thoughts. She didn't know how to proceed. At the same time, her internal monologue dipped back in time, with reflections about the decisions that took her relationship to its current state. For her the past was very present, as was the case for Meredith and Tony. Their unique situations led them to process their experiences differently, but they were all reckoning with things that had already occurred. At the same time, their monologues also projected into the future with questions about what would happen or what they should do. This pattern of hopscotching through time and space in their inner conversations highlights something we have all noticed about our own mind: It is an avid time traveler.
While memory lane can lead us down chatter lane, there's nothing inherently harmful about returning to the near and distant past or imagining the future. The ability to engage in mental time travel is an exceedingly valuable feature of the human mind. It allows us to make sense of our experiences in ways that other animals can't, not to mention make plans and prepare for contingencies in the future. Just as we talk with friends about things we have done and things we will do or would like to do, we talk to ourselves about these same things.
Other volunteers in Irving's experiment also demonstrated preoccupations that jumped around time, braiding together in the patter of the inner voice. For example, while walking across a bridge, an older woman recalled crossing the same bridge with her father as a girl just as a man threw himself off and committed suicide. It was an indelible memory, in part because her father was a professional photographer and snapped a picture of the moment, which ended up in a citywide newspaper. Meanwhile, a man in his mid-thirties crossed the Brooklyn Bridge and thought about all the human labor it took to build it, also telling himself that he would succeed at a new job he was about to start. Another woman, waiting for a late blind date in Washington Square Park, recalled a past boyfriend who cheated on her, which ended up sparking a reverie about her desires for connection and spiritual transcendence. Other participants talked about economic hardships that might await them, while the anxieties of others centered on a looming event from a decade earlier: 9/11.
:این کتاب توسط ۵ ناشر منتشر شده است
نشر ترجمان | وراجی | ترجمه نسیم‌ حسینی
نشر بذر خرد | کنترل ذهن وراج | ترجمه فرخ بافنده
نشر فلسفه | نشخوار ذهنی | ترجمه شاهین غفاری
نشر آرایان | وراجی ذهن | ترجمه غلامحسین علی مازندرانی
نشر نشانه | پچ‌پچه‌های ذهن | ترجمه مژگان جهانگیر و علی شفیقی