12 Rules for Life: An Antidote to Chaos | Jordan B. Peterson
کد محصول: eSHB-1056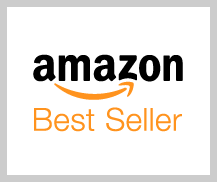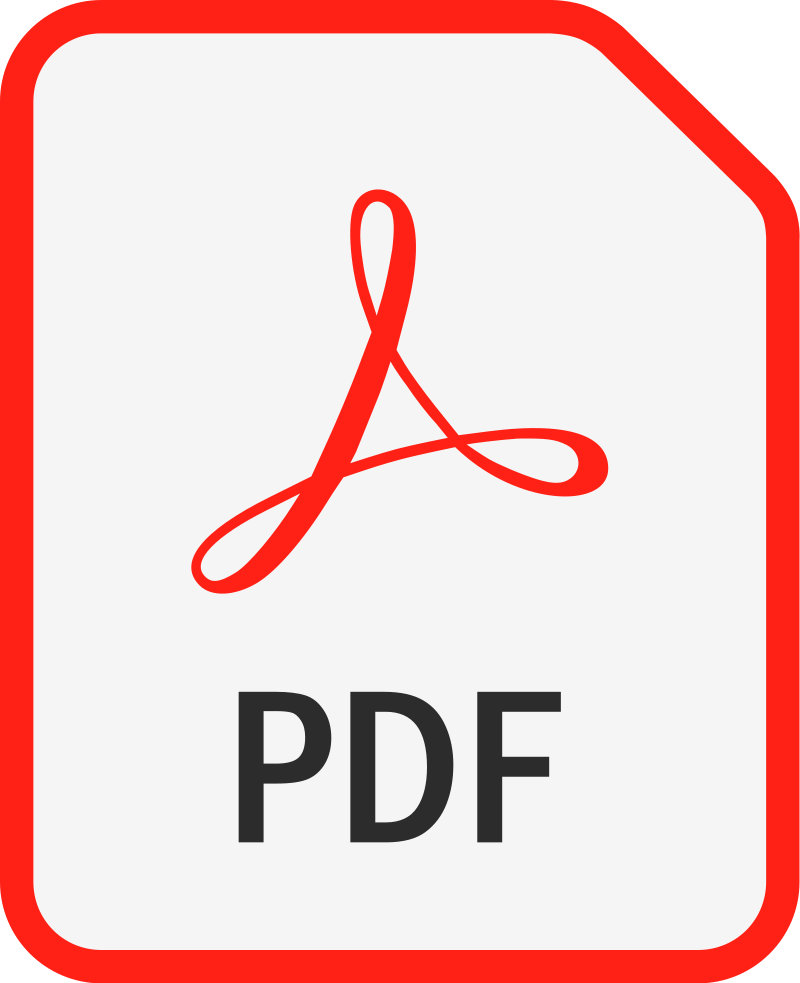 ---
Jordan B. Peterson Social Philosophy Applied Psychology Ethics & Morality Popular Applied Psychology Philosophy of Ethics & Morality Personal Transformation
درباره کتاب
بخشی از کتاب
نسخه چاپی فارسی
اطلاعات بیشتر
نظرات
What does everyone in the modern world need to know? Renowned psychologist Jordan B. Peterson's answer to this most difficult of questions uniquely combines the hard-won truths of ancient tradition with the stunning revelations of cutting-edge scientific research.
Humorous, surprising, and informative, Dr. Peterson tells us why skateboarding boys and girls must be left alone, what terrible fate awaits those who criticize too easily, and why you should always pet a cat when you meet one on the street.
What does the nervous system of the lowly lobster have to tell us about standing up straight (with our shoulders back) and about success in life? Why did ancient Egyptians worship the capacity to pay careful attention as the highest of gods? What dreadful paths do people tread when they become resentful, arrogant, and vengeful? Dr. Peterson journeys broadly, discussing discipline, freedom, adventure, and responsibility, distilling the world's wisdom into 12 practical and profound rules for life. 12 Rules for Life shatters the modern commonplaces of science, faith, and human nature while transforming and ennobling the mind and spirit of its listeners.
Editorial Reviews
Review
#1 NATIONAL AND INTERNATIONAL BESTSELLER

"Jordan Peterson, has become one of the best-known Canadians of this generation. In the intellectual category, he's easily the largest international phenomenon since Marshall McLuhan. . . . By combining knowledge of the past with a full-hearted optimism and a generous attitude toward his readers and listeners, Peterson generates an impressive level of intellectual firepower." —Robert Fulford, National Post

"Like the best intellectual polymaths, Peterson invites his readers to embark on their own intellectual, spiritual and ideological journeys into the many topics and disciplines he touches on. It's a counter-intuitive strategy for a population hooked on the instant gratification of ideological conformity and social media 'likes,' but if Peterson is right, you have nothing to lose but your own misery." —Toronto Star

"In a different intellectual league. . . . Peterson can take the most difficult ideas and make them entertaining. This may be why his YouTube videos have had 35 million views. He is fast becoming the closest that academia has to a rock star." —The Observer

"Grow up and man up is the message from this rock-star psychologist. . . . [A] hardline self-help manual of self-reliance, good behaviour, self-betterment and individualism that probably reflects his childhood in rural Canada in the 1960s. As with all self-help manuals, there's always a kernel of truth. Formerly a Harvard professor, now at the University of Toronto, Peterson retains that whiff of cowboy philosophy—one essay is a homily on doing one thing every day to improve yourself. Another, on bringing up little children to behave, is excellent…. [Peterson] twirls ideas around like a magician." —Melanie Reid, The Times

"You don't have to agree with [Peterson's politics] to like this book for, once you discard the self-help label, it becomes fascinating. Peterson is brilliant on many subjects. . . . So what we have here is a baggy, aggressive, in-your-face, get-real book that, ultimately, is an attempt to lead us back to what Peterson sees as the true, the beautiful and the good—i.e. God. In the highest possible sense of the term, I suppose it is a self-help book. . . . Either way, it's a rocky read, but nobody ever said God was easy." —Bryan Appleyard, The Times

"One of the most eclectic and stimulating public intellectuals at large today, fearless and impassioned." —The Guardian

"Someone with not only humanity and humour, but serious depth and substance. . . . Peterson has a truly cosmopolitan and omnivorous intellect, but one that recognizes that things need grounding in a home if they are ever going to be meaningfully grasped. . . . As well as being funny, there is a burning sincerity to the man which only the most withered cynic could suspect." —The Spectator

"Peterson has become a kind of secular prophet who, in an era of lobotomized conformism, thinks out of the box. . . . His message is overwhelmingly vital." —Melanie Philips, The Times
About the Author
JORDAN B. PETERSON, raised and toughened in the frigid wastelands of Northern Alberta, has flown a hammer-head roll in a carbon-fiber stunt-plane, explored an Arizona meteorite crater with astronauts, and built a Kwagu'l ceremonial bighouse on the upper floor of his Toronto home after being invited into and named by that Canadian First Nation. He's taught mythology to lawyers, doctors and business people, consulted for the UN Secretary General, helped his clinical clients manage depression, obsessive-compulsive disorder, anxiety, and schizophrenia, served as an adviser to senior partners of major Canadian law firms, and lectured extensively in North America and Europe. With his students and colleagues at Harvard and the University of Toronto, Dr. Peterson has published over a hundred scientific papers, transforming the modern understanding of personality, while his book Maps of Meaning: The Architecture of Belief revolutionized the psychology of religion. The author lives in Toronto, ON. www.jordanbpeterson.com
Excerpt. © Reprinted by permission. All rights reserved.
A RELIGIOUS PROBLEM
It does not seem reasonable to describe the young man who shot twenty children and six staff members at Sandy Hook Elementary School in Newtown, Connecticut, in 2012 as a religious person. This is equally true for the Colorado theatre gunman and the Columbine High School killers. But these murderous individuals had a problem with reality that existed at a religious depth. As one of the members of the Columbine duo wrote:

"The human race isn't worth fighting for, only worth killing. Give the Earth back to the animals. They deserve it infinitely more than we do. Nothing means anything anymore."

People who think such things view Being itself as inequitable and harsh to the point of corruption, and human Being, in particular, as con­temptible. They appoint themselves supreme adjudicators of reality and find it wanting. They are the ultimate critics. The deeply cynical writer continues:

"If you recall your history, the Nazis came up with a 'final solution' to the Jewish problem. . . . Kill them all. Well, in case you haven't figured it out, I say 'KILL MANKIND.' No one should survive."

For such individuals, the world of experience is insufficient and evil—so to hell with everything!

What is happening when someone comes to think in this manner? A great German play, Faust: A Tragedy, written by Johann Wolfgang von Goethe, addresses that issue. The play's main character, a scholar named Heinrich Faust, trades his immortal soul to the devil, Mephistopheles. In return, he receives whatever he desires while still alive on Earth. In Goethe's play, Mephistopheles is the eternal adver­sary of Being. He has a central, defining credo:

"I am the spirit who negates
and rightly so, for all that comes to be
deserves to perish, wretchedly.
It were better nothing would begin!
Thus everything that your terms sin,
destruction, evil represent—
that is my proper element."

Goethe considered this hateful sentiment so important—so key to the central element of vengeful human destructiveness—that he had Mephistopheles say it a second time, phrased somewhat differently, in Part II of the play, written many years later.

People think often in the Mephistophelean manner, although they seldom act upon their thoughts as brutally as the mass murderers of school, college and theatre. Whenever we experience injustice, real or imagined; whenever we encounter tragedy or fall prey to the machi­nations of others; whenever we experience the horror and pain of our own apparently arbitrary limitations—the temptation to question Being and then to curse it rises foully from the darkness. Why must innocent people suffer so terribly? What kind of bloody, horrible planet is this, anyway?

Life is in truth very hard. Everyone is destined for pain and slated for destruction. Sometimes suffering is clearly the result of a personal fault such as willful blindness, poor decision-making or malevolence. In such cases, when it appears to be self-inflicted, it may even seem just. People get what they deserve, you might contend. That's cold com­fort, however, even when true. Sometimes, if those who are suffering changed their behaviour, then their lives would unfold less tragically. But human control is limited. Susceptibility to despair, disease, aging and death is universal. In the final analysis, we do not appear to be the architects of our own fragility. Whose fault is it, then?

People who are very ill (or, worse, who have a sick child) will inevi­tably find themselves asking this question, whether they are religious believers or not. The same is true of someone who finds his shirtsleeve caught in the gears of a giant bureaucracy—who is suffering through a tax audit, or fighting an interminable lawsuit or divorce. And it's not only the obviously suffering who are tormented by the need to blame someone or something for the intolerable state of their Being. At the height of his fame, influence and creative power, for example, the towering Leo Tolstoy himself began to question the value of human existence. He reasoned in this way:

"My position was terrible. I knew that I could find nothing in the way of rational knowledge except a denial of life; and in faith I could find nothing except a denial of reason, and this was even more impossible than a denial of life. According to rational knowledge, it followed that life is evil, and people know it. They do not have to live, yet they have lived and they do live, just as I myself had lived, even though I had known for a long time that life is meaningless and evil."

Try as he might, Tolstoy could identify only four means of escaping from such thoughts. One was retreating into childlike ignorance of the problem. Another was pursuing mindless pleasure. The third was "continuing to drag out a life that is evil and meaningless, knowing beforehand that nothing can come of it." He identified that particular form of escape with weakness: "The people in this category know that death is better than life, but they do not have the strength to act ratio­nally and quickly put an end to the delusion by killing themselves. . . ."

Only the fourth and final mode of escape involved "strength and energy. It consists of destroying life, once one has realized that life is evil and meaningless." Tolstoy relentlessly followed his thoughts:

"Only unusually strong and logically consistent people act in this manner. Having realized all the stupidity of the joke that is being played on us and seeing that the blessings of the dead are greater than those of the living and that it is better not to exist, they act and put an end to this stupid joke; and they use any means of doing it: a rope around the neck, water, a knife in the heart, a train."

Tolstoy wasn't pessimistic enough. The stupidity of the joke being played on us does not merely motivate suicide. It motivates murder—mass murder, often followed by suicide. That is a far more effective existential protest. By June of 2016, unbelievable as it may seem, there had been one thousand mass killings (defined as four or more people shot in a single incident, excluding the shooter) in the US in twelve hundred and sixty days. That's one such event on five of every six days for more than three years. Everyone says, "We don't understand." How can we still pretend that? Tolstoy understood, more than a century ago. The ancient authors of the biblical story of Cain and Abel under­stood, as well, more than twenty centuries ago. They described murder as the first act of post-Edenic history: and not just murder, but fratri­cidal murder—murder not only of someone innocent but of someone ideal and good, and murder done consciously to spite the creator of the universe. Today's killers tell us the same thing, in their own words. Who would dare say that this is not the worm at the core of the apple? But we will not listen, because the truth cuts too close to the bone. Even for a mind as profound as that of the celebrated Russian author, there was no way out. How can the rest of us manage, when a man of Tolstoy's stature admits defeat? For years, he hid his guns from himself and would not walk with a rope in hand, in case he hanged himself.

How can a person who is awake avoid outrage at the world?
:این کتاب توسط ۳ ناشر منتشر شده است
نشر نوین | ۱۲ قانون زندگی | ترجمه حامد رحمانیان و هادی بهمنی
نشر پیکان | ۱۲ قانون برای زندگی | ترجمه مهگونه قهرمان
نشر بهزاد | ۱۲ قانون زندگی | ترجمه حمید بلوچ
«این کتاب تاکنون با فرمت‌های صوتی و متنی زیر تولید شده است»
خلاصه صوتی
بوکاپو | نوار | ذهن | نوار | نوار
خلاصه متنی
بوکاپو | خوره کتاب | فیدیبو | زومیت
نسخه کامل صوتی
فیدیبو | طاقچه | فیدیبو | نوار | فیدیبو | طاقچه | گوشنو | کتابراه
نسخه کامل متنی
فیدیبو | طاقچه | کتابراه | گوشنو
---
کتابخوان گرامی! اطلاعات گردآوری شده‌ی بالا با هدف سهولت دسترسی شما همراهان باکِتابام به منابع فارسی مرتبط با این کتاب است؛ محتوای منابع بالا شامل فرمت‌های صوتی و متنی (خلاصه شده/کامل) تهیه شده برای این کتاب است. با کلیک روی هر لینک به سایت مورد نظر مراجعه کنید
همچنین، امیدواریم که این حمایت فرهنگی باکِتابام، بازخورد مثبت و سودمندی را برای سایت‌های مورد اشاره به‌همراه داشته باشد