Food: What the Heck Should I Eat? | Mark Hyman, M.D.
کد محصول: eSHB-2578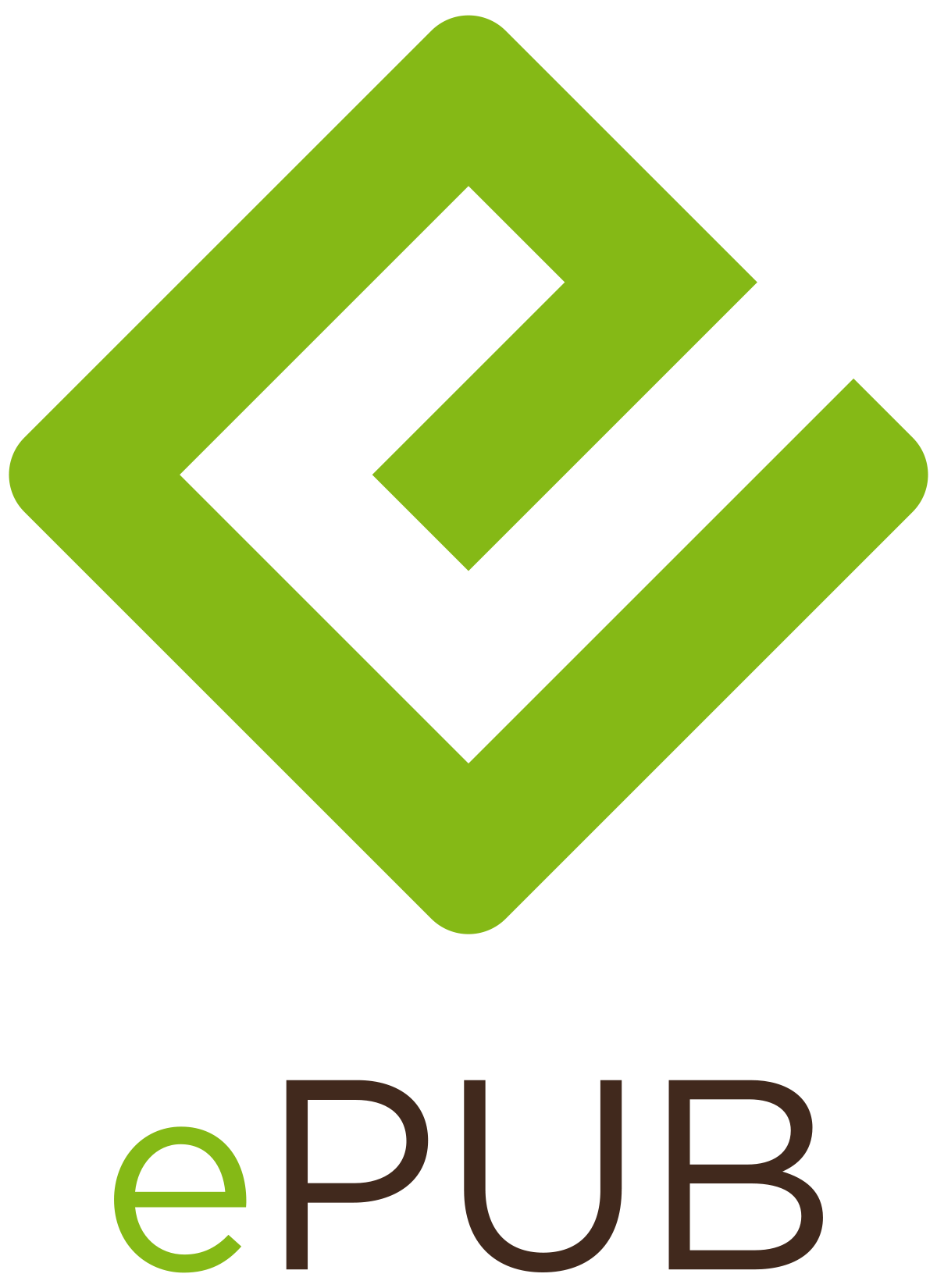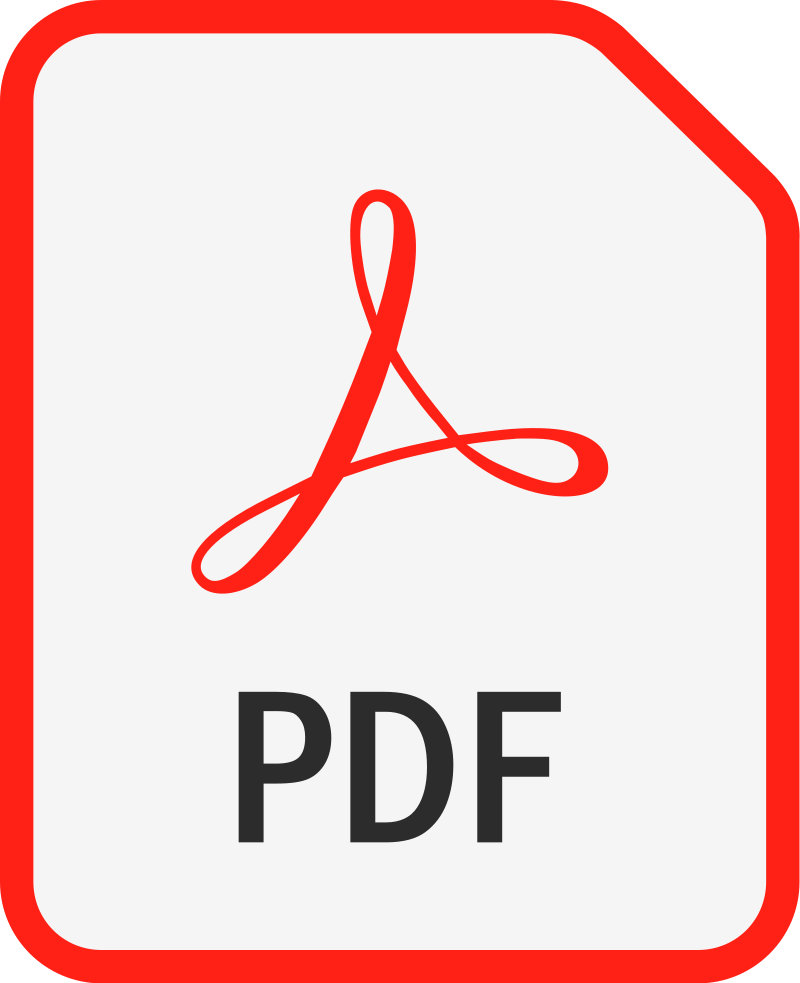 ---
Mark Hyman Vegan Diets Low Fat Diets Paleo Diet Diets, Nutrition & Healthy Eating Diets & Weight Loss New York Times Bestselling Author
درباره کتاب
مطالعه راحت
بخشی از کتاب
نظرات
#1 New York Times bestselling author Dr. Mark Hyman sorts through the conflicting research on food to give us the skinny on what to eat.

Did you know that eating oatmeal actually isn't a healthy way to start the day? That milk doesn't build bones, and eggs aren't the devil?

Even the most health conscious among us have a hard time figuring out what to eat in order to lose weight, stay fit, and improve our health. And who can blame us? When it comes to diet, there's so much changing and conflicting information flying around that it's impossible to know where to look for sound advice. And decades of misguided "common sense," food-industry lobbying, bad science, and corrupt food polices and guidelines have only deepened our crisis of nutritional confusion, leaving us overwhelmed and anxious when we head to the grocery store.

Thankfully, bestselling author Dr. Mark Hyman is here to set the record straight. In Food: What the Heck Should I Eat? -- his most comprehensive book yet -- he takes a close look at every food group and explains what we've gotten wrong, revealing which foods nurture our health and which pose a threat. From grains to legumes, meat to dairy, fats to artificial sweeteners, and beyond, Dr. Hyman debunks misconceptions and breaks down the fascinating science in his signature accessible style.

He also explains food's role as powerful medicine capable of reversing chronic disease and shows how our food system and policies impact the environment, the economy, social justice, and personal health, painting a holistic picture of growing, cooking, and eating food in ways that nourish our bodies and the earth while creating a healthy society. With myth-busting insights, easy-to-understand science, and delicious, wholesome recipes, Food: What the Heck Should I Eat? is a no-nonsense guide to achieving optimal weight and lifelong health.
Editorial Reviews
Review
"Our country faces huge challenges. Every Citizen must be healthy, creative and energetic if we are to adequately address those challenges. With Food, Dr. Mark Hyman has given every American a clear and straightforward field manual on how to get and stay healthy, for themselves and for our country. We must get a little healthier now or the cost of health care will sink our economy in the not too distant future. This practical book could not have come at a better time."―Congressman Tim Ryan, Ohio, author of The Real Food Revolution

"Just about every time someone leaves the doctor's office, they are told to exercise and eat well. Sadly, at this point in our collective human history, there is still not wide consensus on how to do either properly. With nutrition in particular, it feels like near daily whiplash. Yesterday coconut oil seemed a panacea, by tomorrow you may hear it causes heart disease. Dr. Mark Hyman, who has diligently dedicated his life to wellness, has a new book that may offer some much-needed relief. Food goes between the lines of nutrition research, providing a clear roadmap for the confused eater."―Sanjay Gupta, MD

"Dr. Hyman eloquently answers what may well be the most important question we all ask ourselves every day. Food brings the very best in nutritional science to a place of clarity and implementation for everyone."
―--David Perlmutter, MD, author of Grain Brain and Brain Maker

"Mark Hyman knows as much about food and our health as any human being alive. His new book, Food, is an invaluable guide to what we should eat and, perhaps more importantly, what we shouldn't, to get healthy and stay healthy."
―Gary Taubes, author of The Case Against Sugar

"Finally, a book that puts common sense and integrity back into the discussion about what to eat -- despite decades of being fed a steady diet of nonsense by so-called 'trusted authorities.' Bravo, Dr. Hyman. this book is good medicine."―Christiane Northrup, MD

"Food has turned out to be a much more powerful medicine than we were all taught, yet for so many of us, the many different diets available paint a confusing picture. In his new book, Dr. Mark Hyman has provided exactly what we need: an expert analysis, clear-headed description, and effective solution to what the heck we should all be eating to optimize our health and longevity. This may be the most important book you read on this critical topic, and Dr. Hyman is one of the precious few with both the expertise and writing skill to make this information available and digestible."―Dale Bredesen, MD, author of The End of Alzheimer's

"In a world of increasing dietary anxiety, Dr. Hyman offers a roadmap to respecting food as medicine."―Mehmet Oz, MD

"In the diet wars, no battle is more contentious than low-fat vegan versus high-fat paleo. Mark Hyman finds common ground with paleo-vegan ('Pegan'), a plant-based diet supplemented moderately with animal foods (as 'condi-meat'). Food offers a delicious recipe for restoring our health, as we care for the planet."
―David Ludwig, MD, PhD, author of Always Hungry?

"Food and the way we produce and consume it is at the center of most of our world's health, environmental, climate, economic, and even political crises. With his new book, Food: What the Heck Should I Eat?,Mark Hyman, MD, shows us that food is powerful medicine, and it contains information that speaks to our environment and our genes, programming our body with messages of health or illness."―Deepak Chopra

"Food is at the center of our well-being, and how we get our food is directly connected to the health of our planet. But we're drowning in bewildering information and advice about what to eat. In his new book, Food, Mark Hyman, MD, breaks down all the science into practical advice about what to eat and what to avoid. This is a manual for how the food we eat can help us thrive."―Arianna Huffington, author of Thrive

"Our diets have a significant impact on our brain health and overall well-being. But in today's world, there is so much confusion about what we should actually be eating. Food by Mark Hyman, MD, helps consumers cut through all of the nutrition confusion and provides a roadmap for leading a healthier life."―Maria Shriver, journalist and founder of The Women's Alzheimer's Movement

"When you are told to eat 'real food,' what does that mean? And when you try to find it, where has it gone? What exactly has industrial agriculture done to our food supply and how does it affect our health and our environment? How can we be conscious consumers when we hit the grocery stores? What is the difference between grass-fed and organic? Does organic matter? And seriously, what the heck should we eat? Mark Hyman, MD, answers all of these important questions in Food. We don't have to be confused about what to eat anymore. Get this book!"―Steven R. Gundry, MD, author of The Plant Paradox

"Most people know that a good diet is the cornerstone of health, but are confused about what to eat. Low-carb, low-fat, Paleo, plant-based, raw-food, vegan or vegetarian? In Food, Dr. Hyman cuts through this confusion and empowers readers with confidence and clarity about what to eat."―Chris Kresser, MS, LAc, author of The Paleo Cure

"Nutritional science can be confusing. Dr. Hyman makes it easy to understand and to implement, in an effort to empower you to simplify your life."―Dr. Joseph Mercola, founder Mercola.com, the most-visited natural health site

"Dr. Hyman sets the record straight. Your food decisions will become effortless, and you'll be happier and healthier than ever."―Vani Hari, author of The Food Babe Way and founder of FoodBabe.com

"Good health starts at the end of your fork. With straightforward, thoughtful advice, Dr. Mark Hyman clears up the food confusion and shows you how to eat to heal and nourish your body, while also delighting your tastebuds."―JJ Virgin, celebrity nutrition and fitness expert and author of The Virgin Diet

"We have more knowledge about food and more options than ever, and yet, people are getting sicker and sicker because of lifestyle diseases. Where did we go wrong? How did we stray so far from real food and get to the point where most people are accustomed to boxed meals loaded with twenty unidentifiable ingredients and others are finding themselves lost in grocery stores, perplexed and bewildered to the point of panic, wondering what the heck they can and should eat? Food is the definitive guide for achieving food peace. It will show you that what we eat matters, but it doesn't have to be that complicated. Mark Hyman is a masterful clinician and teacher. Let him show you the healing power of foods and make it easy, fun, and delicious."―Daniel G. Amen, MD, founder of Amen Clinics and author of Change Your Brain, Change Your Life and Memory Rescue

"Dr. Mark Hyman's Food offers a masterpiece of truth-telling, a subversive reproach to the industrial systems that threaten our very health -- and how each of us can flourish by making better food choices. This could be the most useful book you will read."
―Daniel Goleman

"Dr. Hyman has eloquently addressed the most important nutrition question in his book Food. This book is essential for anyone who is looking for answers in how to use food to improve their functional health."―Jeffrey Bland, PhD, founder, Institute for Functional Medicine, author of The Disease Delusion

Praise for Eat Fat, Get Thin

"Dr. Mark Hyman has helped thousands of people lose weight and lead happier, more energetic lives. His powerful insights on the dynamics of dietary fat will change the way you think about everyday eating, and show you how easy it is to enjoy a healthier, more satisfying diet."―Toby Cosgrove, CEO of Cleveland Clinic

"A great read that helps make sense of all the conflicting information we've come to believe about including fat in our diets. Dr. Hyman shows, yet again, the powerful role nutrition plays in all of our lives."
―Maria Shriver

"Eat Fat, Get Thin cuts through the big fat lies we've all been fed about dietary fat -- including us doctors. Dr. Hyman lays out a dietary plan that is satisfying, delicious, sustainable, and healthy. Finally we can all kick that low- fat muffin to the curb. And get our slim, healthy bodies back!"―Christiane Northrup, MD, author of Women's Bodies, Women's Wisdom

"Dr. Hyman hammers home that fats should be the foundation of our diet, an easy step given the power of the research he presents and his delicious recipes."―Mehmet Oz, MD

"Eat Fat, Get Thin deftly reveals how our long-held beliefs about dietary fat are fundamentally flawed and based on misinformation. And beyond the in-depth scientific validation, Dr. Hyman's empowering narrative provides an action plan enabling everyone the opportunity to recapture health and finally attain a healthy body weight."―David Perlmutter, MD, author of Brain Maker and Grain Brain

"For forty years, we've been told, 'if you don't want fat on your body, don't put fat into your body.' So we cut back on fat from our diet only to become heavier than ever before. Mark Hyman cuts through the confusion, offering a practical (and delicious) way to lose weight for good. I recommend Eat Fat, Get Thin enthusiastically."
―David Ludwig, MD, PhD, Professor, Harvard Medical School, and author of Always Hungry?

"Dr. Mark Hyman has provided an elegant insight into the confusing world of fat. Adding the right type of fat can be a powerful addition to any diet. More importantly, he provides the clinical markers you need to reach to be truly well regardless of your diet. While there is no one ideal diet for everyone, titrating your diet using his basic principles and by adjusting the fat content until you reach his markers of wellness makes this a must-read book for everyone concerned about their future health."
―Dr. Barry Sears, author of The Zone

"Sixty percent of the solid weight of your brain is fat. If someone calls you a fat head say thank you! Eat Fat, Get Thin is a smart, well-researched, delicious roadmap to help you get and stay healthy, reverse illness, and optimize your brain. I highly recommend it."―Daniel G. Amen, MD, founder of Amen Clinics and author of Change Your Brain, Change Your Life

"Dr. Mark Hyman is one of the most important voices in the world of medicine, health, and nutrition. And his new book--Eat Fat, Get Thin--is exactly why. Armed with clear up-to-date research and years of clinical success, Dr. Hyman explodes the outdated concept of the evils of dietary fat, and explains in an easy-to-understand fashion how the right fats for your body are indeed the right fats for your ideal weight. And he gives you the program to put it all to great use. It's time to do a big course correction in how we understand the fat in our food, and the fat on our bodies. Mission accomplished! Eat Fat, Get Thin may be the most important and effective diet book of the decade. This is way more than a book about losing weight. It's all about being the healthiest and most well nourished version of you. I couldn't recommend this book more highly."―Marc David, founder of Institute for the Psychology of Eating and author of The Slow Down Diet and Nourishing Wisdom

"Eat Fat, Get Thin is an amazing guide for anyone wanting to answer the question: 'What should I eat for optimal weight and health?' Dr. Hyman has done a superb job of sorting through the confusing science around fat, making this an excellent resource for everyone, including doctors wanting to explain to their patients why our recommendations have changed. The recipes are simple, delicious, and even my picky kids love them. This book is part of what I 'prescribe' to my patients every day."
―Carrie A. Diulus, MD, Medical Director and Spine Surgeon, Crystal Clinic Spine Wellness Center

"Mark Hyman is a food revolution superstar. Here he makes a clear and powerful case that for most people, low-fat isn't the answer, but high-quality fats is. I have no doubt that the vast majority of people will be far healthier for following his advice."
―John Robbins, author of Diet for a New America and co-founder of The Food Revolution Network

"Putting another nail into the dietary-fat-is-bad dogma, Dr. Mark Hyman's Eat Fat, Get Thin shows how this unfairly maligned, often-misunderstood macronutrient can help you become lean, healthy, and full of energy. Don't miss this groundbreaking book!"―JJ Virgin, CNS, CHFS, Celebrity Nutrition and Fitness Expert, author of The Virgin Diet and The Sugar Impact Diet

"Oftentimes the best way to get the dramatic results we most crave in our lives is to bust through the myths, confusion, and misperceptions that are part of our popular culture. In Eat Fat, Get Thin, Dr. Mark Hyman does exactly that. If you're sick and tired of being sick and tired, listen to this leading voice and follow his simple, yet revolutionary plan to lose weight, regain your energy and clarity and feel great."
―Nick Ortner, author of The Tapping Solution

"In Eat Fat, Get Thin, Dr. Hyman explains how we got into our current dietary disaster zone, and delivers his own potent and practical prescription that can make a world of difference. For many people, this book could be a life-saver."―Ocean Robbins, CEO, The Food Revolution Network
About the Author
Mark Hyman, MD, is the Director of the Cleveland Clinic Center for Functional Medicine, chairman of the Institute for Functional Medicine and founder and medical director of The UltraWellness Center. He is the #1 New York Times bestselling author of The Blood Sugar Solution 10-Day Detox Diet, The Blood Sugar Solution, The Blood Sugar Solution Cookbook, Ultrametabolism, The Ultramind Solution, The Ultrasimple Diet, and coauthor of The Daniel Plan and Ultraprevention.
با وجود اینکه هنوز بسیاری از کتاب‌خوان‌ها [ی حرفه‌ای] ترجیح می‌دهند از کتاب چاپی برای مطالعه استفاده کنند ولی شمار کتاب‌خوان‌هایی که به‌تدریج از کتاب الکترونیک به عنوان مکمل یا منبع اصلی مطالعه استفاده می‌کنند کم نیست. فارغ از نوآوری‌های جالب‌توجه در زمینه‌ی کتاب‌خوان‌هایی همانند Kindle کمپانی آمازون، امکان و قابلیت نرم‌افزاری ساده، کارآمد و در دسترس مطالعه‌ی کتاب با فرمت ePub از نظر بسیاری از کتاب‌خوان‌ها دور مانده است؛ بر اساس تجربه‌ی مستقیم ما، شاهد بوده‌ایم که بسیاری از افرادی که به ‌صورت حرفه‌ای به دنبال کتاب‌های زبان اصلی برای مطالعه روی کامپیوتر، تبلت و موبایل خود هستند با فرمت ePub آشنایی درستی ندارند.
پر واضح است که لمس کتاب به‌صورت فیزیکی و بوی خوش کاغذ تجربه‌ای لذت‌بخش و بی‌مانند است که همچنان در بین کتاب‌خوان‌های حرفه‌ای در سراسر دنیا هواداران بسیاری دارد. البته، وقتی یکی از دغدغه‌های کتاب‌خوان سهولت مطالعه‌ی کتاب تحت هر شرایطی باشد این‌جاست که نیاز به استفاده از کتاب الکترونیک حس می‌شود. با توجه به ویژگی‌های مناسب کتاب‌های الکترونیک با فرمت ePub نگرانی ضعیف شدن بینایی و خستگی چشم بر اثر نگاه مستقیم به صفحه‌ی نمایش تا حد بسیار زیاد و قابل‌توجهی کاسته می‌شود.
کتاب الکترونیک با فرمت ePub این قابلیت را به خواننده می‌دهد تا بتواند رنگ زمینه، نوع فونت و سایز فونت را برای مطالعه‌ی کتاب خود انتخاب کنند. همچنین خواننده این امکان را دارد که روی نوشته یادداشت‌ بنویسد، جمله‌ای را هایلایت کند و یا صفحه یا صفحاتی از کتاب را بوک‌مارک کند.
خوشبختانه نرم‌افزارهای کتاب‌خوان الکترونیکی رایگان بسیاری وجود دارد که از فرمت PDF و ePub پشتیبانی می‌کنند. این کتاب‌خوان‌های الکترونیک قابل نصب روی انواع موبایل‌های اندرویدی، آیفون، لپ‌تاپ‌های ویندوزی و مک‌بوک است.