The Emperor of All Maladies: A Biography of Cancer | Siddhartha Mukherjee
کد محصول: eSHB-3633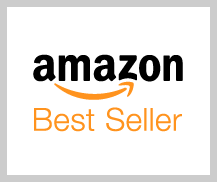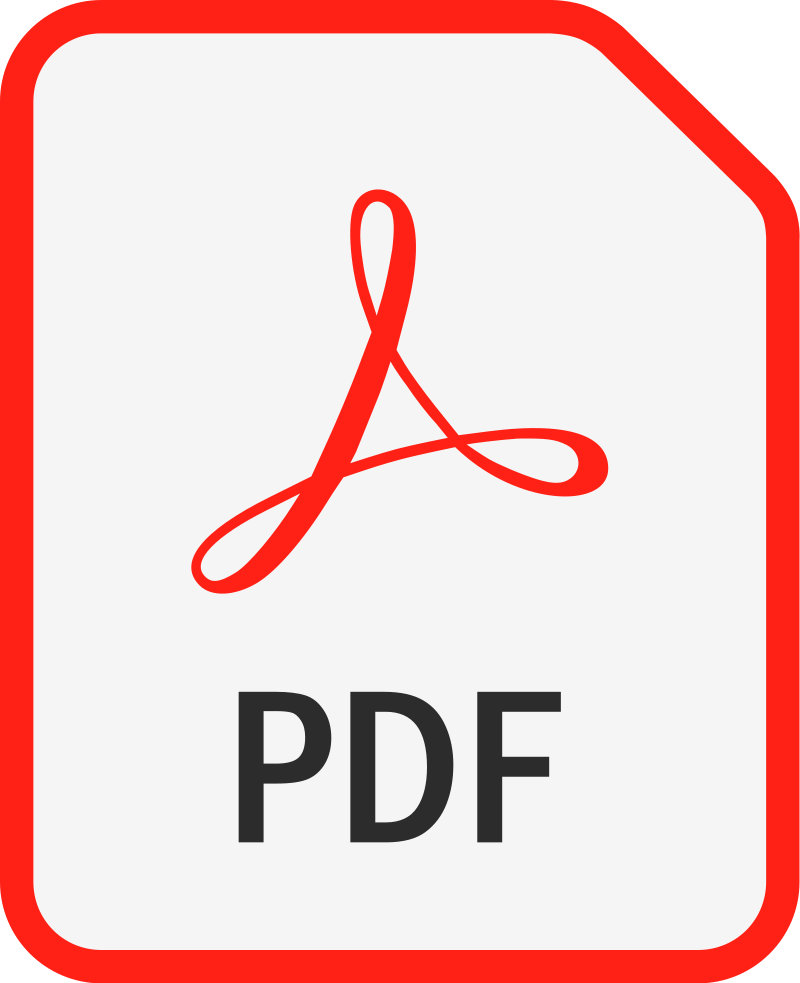 ---
Siddhartha Mukherjee History of Medicine History of Civilization & Culture Medical Professional Biographies Leukemia Lung Cancer History of Biology & Nature Oncology Medicine History & Commentary Diseases & Physical Ailments History of Civilization Winner of the Pulitzer Prize Amazon Best Book of November 2010
درباره کتاب
بخشی از کتاب
نسخه چاپی فارسی
نظرات
The Emperor of All Maladies is a magnificent, profoundly humane "biography" of cancer—from its first documented appearances thousands of years ago through the epic battles in the twentieth century to cure, control, and conquer it to a radical new understanding of its essence.

Physician, researcher, and award-winning science writer, Siddhartha Mukherjee examines cancer with a cellular biologist's precision, a historian's perspective, and a biographer's passion. The result is an astonishingly lucid and eloquent chronicle of a disease humans have lived with—and perished from—for more than five thousand years.

The story of cancer is a story of human ingenuity, resilience, and perseverance, but also of hubris, paternalism, and misperception. Mukherjee recounts centuries of discoveries, setbacks, victories, and deaths, told through the eyes of his predecessors and peers, training their wits against an infinitely resourceful adversary that, just three decades ago, was thought to be easily vanquished in an all-out "war against cancer."

The book reads like a literary thriller with cancer as the protagonist. From the Persian Queen Atossa, whose Greek slave cut off her malignant breast, to the nineteenth-century recipients of primitive radiation and chemotherapy to Mukherjee's own leukemia patient, Carla, The Emperor of All Maladies is about the people who have soldiered through fiercely demanding regimens in order to survive—and to increase our understanding of this iconic disease.

Riveting, urgent, and surprising, The Emperor of All Maladies provides a fascinating glimpse into the future of cancer treatments. It is an illuminating book that provides hope and clarity to those seeking to demystify cancer.
Editorial Reviews
Amazon.com Review
Amazon Best Books of the Month, November 2010: "In 2010, about six hundred thousand Americans, and more than 7 million humans around the world, will die of cancer." With this sobering statistic, physician and researcher Siddhartha Mukherjee begins his comprehensive and eloquent "biography" of one of the most virulent diseases of our time. An exhaustive account of cancer's origins, The Emperor of All Maladies illustrates how modern treatments--multi-pronged chemotherapy, radiation, and surgery, as well as preventative care--came into existence thanks to a century's worth of research, trials, and small, essential breakthroughs around the globe. While The Emperor of All Maladies is rich with the science and history behind the fight against cancer, it is also a meditation on illness, medical ethics, and the complex, intertwining lives of doctors and patients. Mukherjee's profound compassion--for cancer patients, their families, as well as the oncologists who, all too often, can offer little hope--makes this book a very human history of an elusive and complicated disease. --Lynette Mong

From Publishers Weekly
Starred Review. Mukherjee's debut book is a sweeping epic of obsession, brilliant researchers, dramatic new treatments, euphoric success and tragic failure, and the relentless battle by scientists and patients alike against an equally relentless, wily, and elusive enemy. From the first chemotherapy developed from textile dyes to the possibilities emerging from our understanding of cancer cells, Mukherjee shapes a massive amount of history into a coherent story with a roller-coaster trajectory: the discovery of a new treatment--surgery, radiation, chemotherapy--followed by the notion that if a little is good, more must be better, ending in disfiguring radical mastectomy and multidrug chemo so toxic the treatment ended up being almost worse than the disease. The first part of the book is driven by the obsession of Sidney Farber and philanthropist Mary Lasker to find a unitary cure for all cancers. (Farber developed the first successful chemotherapy for childhood leukemia.) The last and most exciting part is driven by the race of brilliant, maverick scientists to understand how cells become cancerous. Each new discovery was small, but as Mukherjee, a Columbia professor of medicine, writes, "Incremental advances can add up to transformative changes." Mukherjee's formidable intelligence and compassion produce a stunning account of the effort to disrobe the "emperor of maladies." (Nov.) (c)
Copyright © Reed Business Information, a division of Reed Elsevier Inc. All rights reserved.
*Starred Review* Apparently researching, treating, and teaching about cancer isn't enough of a challenge for Columbia University cancer specialist Mukherjee. He was also moved to write a biography of a disease whose name, for millennia, could not be uttered. The eminently readable result is a weighty tale of an enigma that has remained outside the grasp of both the people who endeavored to know it and those who would prefer never to have become acquainted with it. An unauthorized biography told through the voices of people who have lived, toiled, and, yes, died under cancer's inexorable watch. Mukherjee recounts cancer's first known literary reference—hence its birth, so to speak—in the teachings of the Egyptian physician Imhotep in the twenty-fifth century BCE, in which it is clear that Imhotep possessed no tools with which to treat what appears to be breast cancer. His cryptic note under "Therapy:" "There is none." Throughout cancer's subsequent years, many more physicians and scientists with names both familiar and obscure attempted and occasionally succeeded in deciphering or unlocking keys to many of the disease's mysteries. Alas, this is not a posthumous biography, but it is nonetheless a surprisingly accessible and encouraging narrative. --Donna Chavez
Review
"It's time to welcome a new star in the constellation of great writer-doctors. With this fat, enthralling, juicy, scholarly, wonderfully written history of cancer, Siddhartha Mukherjee vaults into that exalted company, inviting comparisons to ... Lewis Thomas and ... Stephen Jay Gould."—Washington Post

"It's hard to think of many books for a general audience that have rendered any area of modern science and technology with such intelligence, accessibility, and compassion. The Emperor of All Maladies is an extraordinary achievement."—The New Yorker

"A compulsively readable, surprisingly uplifting and vivid tale."—O, the Oprah Magazine

"With this riveting and moving book, Siddhartha Mukherjee joins the first rank of those rare doctor-authors who can wield a pen as gracefully as a scalpel: Jerome Groopman, Atul Gawande, Richard Selzer. A magisterial, wise, and deeply human piece of writing."--Adam Hochschild, author of King Leopold's Ghost and Bury the Chains

"An elegant … tour de force. The Emperor of All Maladies reads like a novel … but it deals with real people and real successes, as well as with the many false notions and false leads. Not only will the book bring cancer research and cancer biology to the lay public, it will help attract young researchers to a field that is at once exciting and heart wrenching ... and important."-- Donald Berry, Ph.D., Anderson Cancer Center, University of Texas

"Sid Mukherjee's book is a pleasure to read, if that is the right word. Cancer today is widely regarded as the worst of all the diseases from which one might suffer -- if only because it is fast becoming the most common. Dr. Mukherjee explains how this perception came about, how cancer has been regarded across the years and what is now being done to treat its protean forms. His book is the clearest account I have read on this subject. With The Emperor of All Maladies, he joins that small fraternity of practicing doctors who can not just talk about their profession but write about it."--Tony Judt, author of Postwar and Ill Fares the Land

"Siddhartha Mukherjee has done something that should not have been possible: he has managed, at once, to write an authoritative history of cancer for the general reader, while always keeping the experiences of cancer patients in his heart and in his narrative. At once learned and skeptical, unsentimental and humane, The Emperor of all Maladies is that rarest of things--a noble book."--David Rieff, author of Swimming in a Sea of Death

"The Emperor of All Maladies beautifully describes the nature of cancer from a patient's perspective and how basic research has opened the door to understanding this disease." --Bert Vogelstein, Director, Ludwig Center at Johns Hopkins University

"A labor of love … as comprehensive as possible."--George Canellos, M.D., William Rosenberg Professor of Medicine, Harvard Medical School

"Rarely have the science and poetry of illness been so elegantly braided together as they are in this erudite, engrossing, kind book. Mukherjee's clinical wisdom never erases the personal tragedies which are its occasion; indeed, he locates with meticulous clarity and profound compassion the beautiful hope buried in cancer's ravages."--Andrew Solomon, National Book Award-winning author of The Noonday Demon
About the Author
Siddhartha Mukherjee is the author of The Gene: An Intimate History, a #1 New York Times bestseller; The Emperor of All Maladies: A Biography of Cancer, winner of the 2011 Pulitzer Prize in general nonfiction; and The Laws of Medicine. He is the editor of Best Science Writing 2013. Mukherjee is an associate professor of medicine at Columbia University and a cancer physician and researcher. A Rhodes scholar, he graduated from Stanford University, University of Oxford, and Harvard Medical School. He has published articles in many journals, including Nature, The New England Journal of Medicine, Cell, The New York Times Magazine, and The New Yorker. He lives in New York with his wife and daughters. Visit his website at: SiddharthaMukherjee.com.
:این کتاب توسط ۲ ناشر منتشر شده است
نشر سالکان | پادشاه همهٔ امراض | ترجمه محمد دیلمقانی‌زاده
نشر خانه زیست‌شناسی | سرطان امپراتور بیماری‌ها | ترجمه دکتر امیررضا عارف، دکتر مهدی روحانی و دیگران