Lifespan: Why We Age―and Why We Don't Have To | David A. Sinclair PhD - Matthew D. LaPlante
کد محصول: eSHB-1812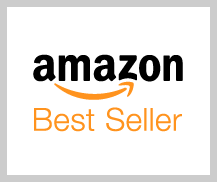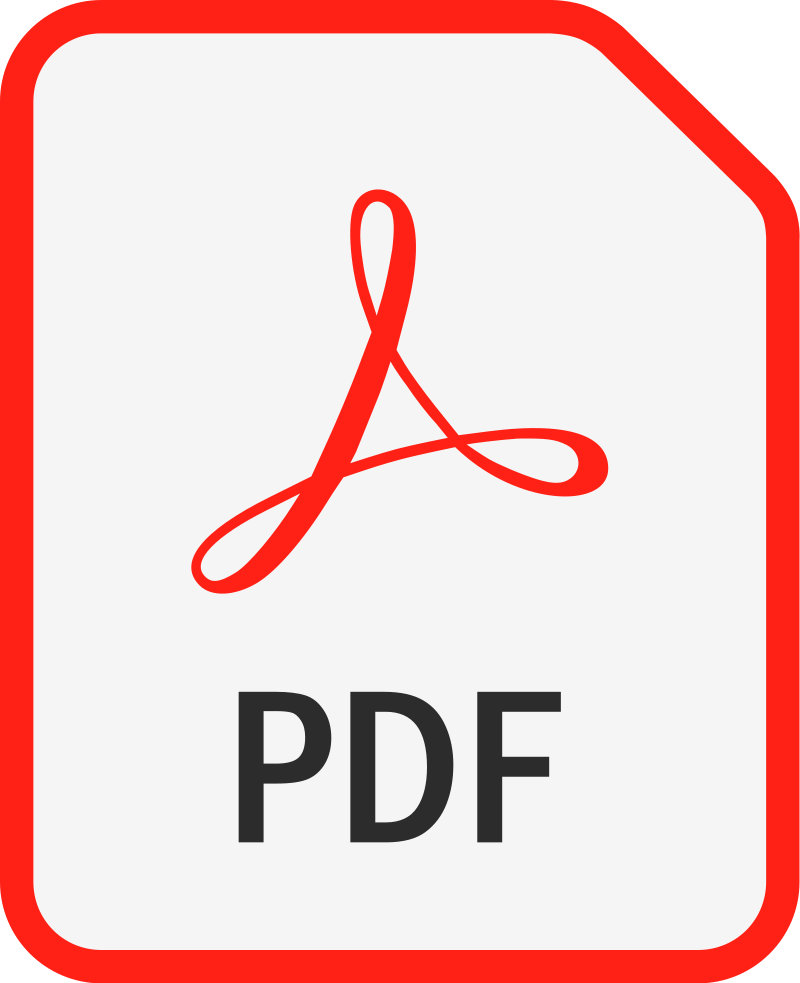 ---
David A. Sinclair Matthew D. LaPlante Genetic Health Genetics Longevity Genetic Disorders & Diseases Genetic Science Aging & Longevity Diseases & Physical Ailments Health, Fitness & Dieting Evolution & Genetics Biological Sciences New York Times Bestseller
درباره کتاب
بخشی از کتاب
نظرات
A NEW YORK TIMES BESTSELLER
"Brilliant and enthralling."​ —The Wall Street Journal

A paradigm-shifting book from an acclaimed Harvard Medical School scientist and one of Time's most influential people.

It's a seemingly undeniable truth that aging is inevitable. But what if everything we've been taught to believe about aging is wrong? What if we could choose our lifespan?

In this groundbreaking book, Dr. David Sinclair, leading world authority on genetics and longevity, reveals a bold new theory for why we age. As he writes: "Aging is a disease, and that disease is treatable."

This eye-opening and provocative work takes us to the frontlines of research that is pushing the boundaries on our perceived scientific limitations, revealing incredible breakthroughs—many from Dr. David Sinclair's own lab at Harvard—that demonstrate how we can slow down, or even reverse, aging. The key is activating newly discovered vitality genes, the descendants of an ancient genetic survival circuit that is both the cause of aging and the key to reversing it. Recent experiments in genetic reprogramming suggest that in the near future we may not just be able to feel younger, but actually become younger.

Through a page-turning narrative, Dr. Sinclair invites you into the process of scientific discovery and reveals the emerging technologies and simple lifestyle changes—such as intermittent fasting, cold exposure, exercising with the right intensity, and eating less meat—that have been shown to help us live younger and healthier for longer. At once a roadmap for taking charge of our own health destiny and a bold new vision for the future of humankind, Lifespan will forever change the way we think about why we age and what we can do about it.
Editorial Reviews
Review
"Lifespan is entertaining and fast-paced—a whirlwind tour of the recent past and a near future that will see 90 become the new 70. In a succession of colorfully titled chapters ('The Demented Pianist', 'A Better Pill to Swallow'), Sinclair and LaPlante weave a masterful narrative of how we arrived at this crucial inflection point." ― Nature Journal

"Sinclair's work on slowing the aging process, and even reversing some aspects of it, could lead to the most significant set of medical breakthroughs since the discovery of antibiotics nearly a century ago." ― Sydney Morning Herald

"In this insightful and provocative book that asks questions about how we age, and whether humans can overcome decay and degeneration, Sinclair grapples with some of the most fundamental questions around the science of aging. The result is an elegant and exciting book that deserves to be read broadly and deeply." -- Siddhartha Mukherjee, Pulitzer Prize–winning and #1 New York Times bestselling author

"There are few books that have ever made me think about science in a fundamentally new way. David Sinclair's book did that for me on aging. This is a book that anyone who ages must read." -- Leroy Hood, PhD, professor at the California Institute of Technology, inventor, entrepreneur, member of all three US National Academies, and co-author of Code of Codes

"If you ever wondered how we age, if we can slow or even reverse aging, and if we can live a healthy 100 plus years, then David Sinclair's new book Lifespan, which reads like a detective novel, will guide you through the science and the practical strategies to make your health span equal your lifespan, and make your lifespan long and vibrant." -- Mark Hyman, MD, director of the Cleveland Clinic Center for Functional Medicine and #1 New York Times bestselling author

"This is the most visionary book about aging I have ever read. Seize the day—and seize this book!" -- Dean Ornish, MD, founder and president of the Preventative Medicine Research Institute and New York Times bestselling author of UnDo It!

"In Lifespan, David Sinclair eloquently tells us the secret everyone wants to know: how to live longer and age slower. Boldly weaving cutting-edge science with fascinating bits of history, sociology, and morality, Sinclair convinces us that it is not only possible to live beyond one hundred years, it is inevitable that we will be able to one day do so. If you are someone who wants to know how to beat aging, Lifespan is a must-read." -- William W. Li, MD, New York Times bestselling author of Eat to Beat Disease

"For years, the aging field has been about vitamins, juicebars, and snake oil. Now, in a seminal book, Harvard Professor David Sinclair has changed the landscape: he has combined precise science, practical translation, and autobiography to produce a rare book that is insightful, inspiring, and informative. He has translated a wealth of molecular detail into a program that we can all use to live longer and healthier. This is part of the ongoing revolution in aging and chronic disease, and there is no one who is better suited to write such an authoritative book than David Sinclair. For anyone interested in understanding the aging process, living longer, and avoiding the diseases of aging, this is the book to read." -- Dale Bredesen, MD, New York Times bestselling author of The End of Alzheimer's

"A visionary book from one of the most masterful longevity scientists of our time. Lifespan empowers us to change our health today while revealing a potential future when we live younger for longer." -- Sara Gottfried, MD, New York Times bestselling author of The Hormone Cure

"Prepare to have your mind blown. You are holding in your hands the precious results of decades of work, as shared by Dr. David Sinclair, the rock star of aging and human longevity." -- Dave Asprey, founder and CEO of Bulletproof and New York Times bestselling author of The Bulletproof Diet

"Imagine a world in which we can live long enough to meet not just our grandchildren, but our great-grandchildren. This is Sinclair's vision for the future of humankind, a vision that looks to science, nature, history, and even politics to make the case that it is possible to live well into our hundreds. Lifespan is boldly leading the way." -- Jason Fung, MD, author of The Diabetes Code and The Obesity Code

"I have had the pleasure of knowing Dr. David Sinclair and following his groundbreaking research into the causes and reversal of aging for many years. In Lifespan, David takes us on an entertainingly wild ride into both the author's fascinating personal journey of discovery and his seminal research into why we age. But more importantly, he provides us with the everyday tools that we can all use to stop what he now calls 'the disease of aging.'. . . You owe it to yourself and your loved ones to read and follow his advice, as I have for the last 15 years!" -- Steven R Gundry, MD, New York Times bestselling author of The Longevity Paradox and medical director of the International Heart and Lung Institute

"David Sinclair masterfully presents a bold vision of the future in which humanity is able to slow or reverse the aging process and live younger, healthier lives for longer. He engages the reader in a thorough examination of the science and emerging technologies that will enable humanity to achieve this vision." -- Victor J. Dzau, MD, president of the US National Academy of Medicine and CEO of Duke University Medical Center

"Lifespan is the book we have been waiting for. It transcends everything we know about aging and longevity—a combination of brilliant scientific work, a pioneering mind, and the dream for a longer, healthier and happier life. Lifespan provides a vision for our future and the roadmap on how to get there, merging scientific breakthroughs and simple lifestyle changes to not only help us feel younger, but actually become younger." -- Naomi Whittel, New York Times bestselling author of Glow15

"I have written about the brilliant work of David Sinclair for over fifteen years and have watched his life's mission of using science to slow the scourge of old age and dying move from the outer edge to more mainstream biology (he's still pushing boundaries!) as his careful work in the lab has steadily shed light on how the mechanisms of aging work in humans and in other organisms. In Lifespan, the full force of his optimism, humor, and soft-spoken eloquence as a storyteller-scientist come through. I was charmed and delighted by his skill at blending his own life's narrative and others' with clear and levelheaded explanations of some very complex and emerging science. I'm hoping we have David Sinclair with us and doing his science and writing books for another 500 years, give or take a century." -- David Ewing Duncan, award-winning journalist, bestselling author, and curator of Arc Fusion

"Lifespan gives us hope for an extraordinary life. As the brilliant Dr. David Sinclair explains, aging is a disease, and that disease is treatable. This eye-opening book takes you to frontlines of incredible breakthroughs. What could be more valuable than an extended health lifespan? Enjoy this must read masterpiece!" -- Peter H. Diamandis, MD, New York Times bestselling author of Abundance and Bold

"David is a pioneer poised to change how we think about and understand aging." -- Stephanie Lederman, CEO of the American Federation for Aging Research (AFAR), New York

"The most important message and priority of our time. For years to come, humanity will reflect on this book with awe and respect. Read it. . . . Your life depends on it." -- Marc Hodosh, former owner & co-creator of TEDMED

"A tour de force. Sinclair's book, and his life's work ranks with humanity's greatest contributions to helping enhance the joy and happiness of life, ranking with the works of Jenner, Pasteur, Salk, Locke, Gandhi, and Edison. Lifespan is a groundbreaking literary triptych that expertly combines the science of living longer, a practical checklist to unleash our inner potential for healthy longevity, and a brilliant philosophical, policy and ethical synthesis. A masterpiece." -- Martine Rothblatt, founder, Chairwoman of the Board, and CEO of United Therapeutics and creator of SiriusXM Satellite Radio

"Stepping on the moon changed humanity. In Lifespan, Sinclair takes the ultimate step for humanity that will transform our lives beyond anything we could ever have imagined. If you can put your deepest beliefs aside, this will be the most important book you will ever read. The author is bold, the science is profound, and our future is here." -- Henry Markram, PhD, professor at EPFL, Switzerland, director of the Blue Brain Project, and founder of Frontiers open-access journals

"An intellectually fascinating book with tantalizing insights on the most important issue about yours and everyone's future." -- Andrew Scott, PhD, professor of economics at London Business School and author of The 100-Year Life

"Throughout the book, the author's enthusiasm jumps off the page." ― Kirkus Reviews

"Sinclair's dedication to understanding aging on both a microscopic and global scale is bound to shatter centuries of paradigms." ― Scientific Inquirer

"The book, which surpasses everything we know about aging and life extension, has been written with a rich literary material of impressive depth and clarity to offer a deeper understanding of genetics and human longevity research." ― Wall Street Pit

"Brilliant and enthralling." —Wall Street Journal

About the Author
David Sinclair, PhD, AO, is a professor of genetics at Harvard Medical School. One of the leading innovators of his generation, he has been named by Time as "one of the 100 most influential people in the world" and top fifty most influential people in healthcare. He is a board member of the American Federation for Aging Research and has received more than thirty-five awards for his research and major scientific breakthroughs. Dr. Sinclair and his work have been featured on 60 Minutes, Today, The Wall Street Journal, The New York Times, Fortune, and Newsweek, among others. He lives in Boston and enjoys hiking and kayaking with his wife and three children. To learn more, visit LifespanBook.com and follow him on Twitter @DavidASinclair.

Matthew LaPlante is an associate professor of journalistic writing at Utah State University, where he teaches news reporting and feature writing. A former US Navy intelligence specialist and Middle East war correspondent, he is the author of Superlative: The Biology of Extremes and the cowriter of multiple other books on the intersection of science and society. He lives in Salt Lake City and skis in Big Cottonwood Canyon. To learn more, visit MDLaPlante.com and follow him on Twitter @MDLaPlante.