Built to Last: Successful Habits of Visionary Companies | Jim Collins - Jerry I. Porras
کد محصول: eSHB-1440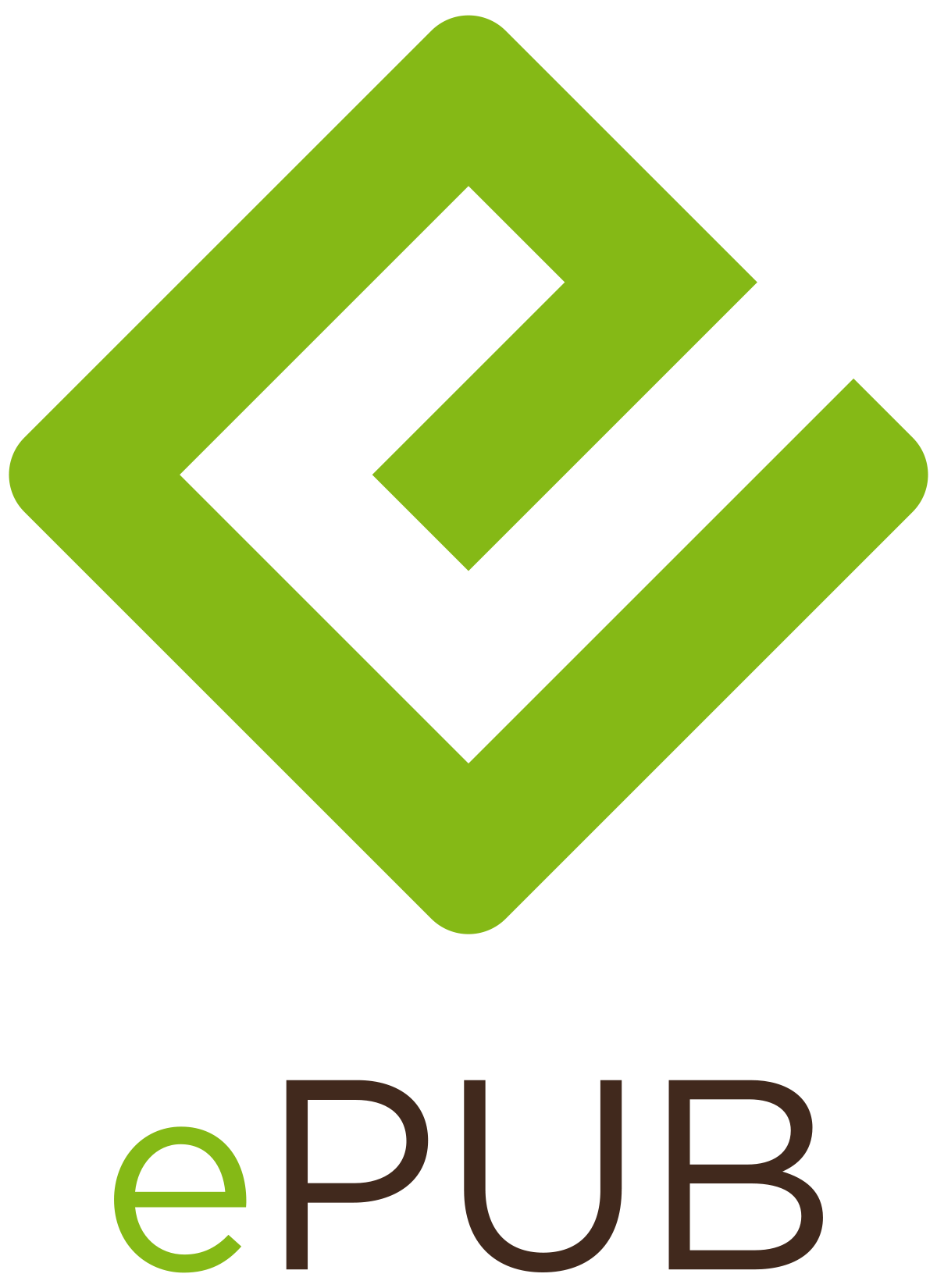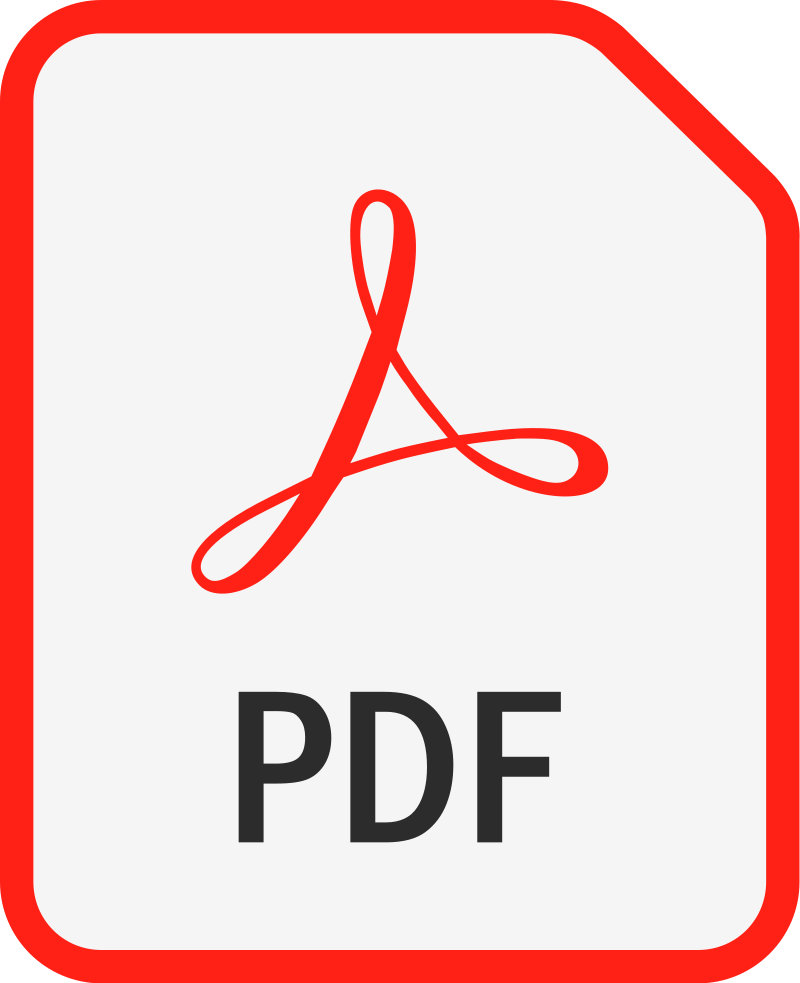 ---
Jim Collins Jerry I. Porras Sustainable Business Development Environmental Economics Company Business Profiles Management & Leadership Biography & History Management Science Total Quality Management Business Management Science
درباره کتاب
مطالعه راحت
بخشی از کتاب
نسخه چاپی فارسی
نظرات
"This is not a book about charismatic visionary leaders. It is not about visionary product concepts or visionary products or visionary market insights. Nor is it about just having a corporate vision. This is a book about something far more important, enduring, and substantial. This is a book about visionary companies." So write Jim Collins and Jerry Porras in this groundbreaking book that shatters myths, provides new insights, and gives practical guidance to those who would like to build landmark companies that stand the test of time.
Drawing upon a six-year research project at the Stanford University Graduate School of Business, Collins and Porras took eighteen truly exceptional and long-lasting companies -- they have an average age of nearly one hundred years and have outperformed the general stock market by a factor of fifteen since 1926 -- and studied each company in direct comparison to one of its top competitors. They examined the companies from their very beginnings to the present day -- as start-ups, as midsize companies, and as large corporations. Throughout, the authors asked: "What makes the truly exceptional companies different from other companies?"
What separates General Electric, 3M, Merck, Wal-Mart, Hewlett-Packard, Walt Disney, and Philip Morris from their rivals? How, for example, did Procter & Gamble, which began life substantially behind rival Colgate, eventually prevail as the premier institution in its industry? How was Motorola able to move from a humble battery repair business into integrated circuits and cellular communications, while Zenith never became dominant in anything other than TVs? How did Boeing unseat McDonnell Douglas as the world's best commercial aircraft company -- what did Boeing have that McDonnell Douglas lacked?
By answering such questions, Collins and Porras go beyond the incessant barrage of management buzzwords and fads of the day to discover timeless qualities that have consistently distinguished out-standing companies. They also provide inspiration to all executives and entrepreneurs by destroying the false but widely accepted idea that only charismatic visionary leaders can build visionary companies.
Filled with hundreds of specific examples and organized into a coherent framework of practical concepts that can be applied by managers and entrepreneurs at all levels, Built to Last provides a master blueprint for building organizations that will prosper long into the twenty-first century and beyond.
Editorial Reviews
From Library Journal
What makes a visionary company? This book, written by a team from Stanford's Graduate School of Business, compares what the authors have identified as "visionary" companies with selected companies in the same industry. The authors juxtapose Disney and Columbia Pictures, Ford and General Motors, Motorola and Zenith, and Hewlett-Packard and Texas Instruments, to name a few. The visionary companies, the authors found out, had a number of common characteristics; for instance, almost all had some type of core ideology that guided the company in times of upheaval and served as a constant bench mark. Not all the visionary companies were founded by visionary leaders, however. On the whole, this is an intriguing book that occasionally provides rare and interesting glimpses into the inner workings and philosophical foundations of successful businesses. Recommended for all libraries.
Randy L. Abbott, Univ. of Evansville Lib., Ind.
Copyright 1994 Reed Business Information, Inc.
No tables, charts, or obfuscatory language interfere with the presentation and development of consultants Collins and Porras' premise that visionary companies withstand tests of time and fads. On the basis of five years of research, they pinpoint six characteristics of the best American institutions: (1) premier in their industry, (2) widespread admiration from businesspeople, (3) multiple generations of CEOs, (4) an indelible imprint on society, (5) multiproduct (or multiservice) cycles, and (6) pre-1950 roots. The authors' findings confirm a few management theories but contest many others. More important, they demonstrate the hows of good management in detail, with readable case histories (IBM, Merck, Motorola, Walt Disney, among others) and studies of contrasting corporations, and they include guidelines for those striving for long-lasting success. Barbara Jacobs
Two management professors read their spirited analysis of why some companies become great and others don't. Using the "twin" method of selecting two similar companies and following them through time, they track what each did on the way to success or oblivion. Reading chapters alternately, the authors sound enthusiastic about their book, which in this abridgment is fast-moving. Though their material could be a colossal bore in other hands, you can "see" their eyes twinkle as they debunk myths and share stunning insights. Even their research methods are exciting and yet still have bread-and-butter practicality. The many fascinating historical vignettes make this smartly written business audio as good as it gets in this genre. T.W. Winner of AudioFile Earphones Award © AudioFile 2005, Portland, Maine-- Copyright © AudioFile, Portland, Maine --This text refers to the audioCD edition.
Amazon.com Review
This analysis of what makes great companies great has been hailed everywhere as an instant classic and one of the best business titles since In Search of Excellence. The authors, James C. Collins and Jerry I. Porras, spent six years in research, and they freely admit that their own preconceptions about business success were devastated by their actual findings--along with the preconceptions of virtually everyone else.
Built to Last identifies 18 "visionary" companies and sets out to determine what's special about them. To get on the list, a company had to be world famous, have a stellar brand image, and be at least 50 years old. We're talking about companies that even a layperson knows to be, well, different: the Disneys, the Wal-Marts, the Mercks.
Whatever the key to the success of these companies, the key to the success of this book is that the authors don't waste time comparing them to business failures. Instead, they use a control group of "successful-but-second-rank" companies to highlight what's special about their 18 "visionary" picks. Thus Disney is compared to Columbia Pictures, Ford to GM, Hewlett Packard to Texas Instruments, and so on.
The core myth, according to the authors, is that visionary companies must start with a great product and be pushed into the future by charismatic leaders. There are examples of that pattern, they admit: Johnson & Johnson, for one. But there are also just too many counterexamples--in fact, the majority of the "visionary" companies, including giants like 3M, Sony, and TI, don't fit the model. They were characterized by total lack of an initial business plan or key idea and by remarkably self-effacing leaders. Collins and Porras are much more impressed with something else they shared: an almost cult-like devotion to a "core ideology" or identity, and active indoctrination of employees into "ideologically commitment" to the company.
The comparison with the business "B"-team does tend to raise a significant methodological problem: which companies are to be counted as "visionary" in the first place? There's an air of circularity here, as if you achieve "visionary" status by ... achieving visionary status. So many roads lead to Rome that the book is less practical than it might appear. But that's exactly the point of an eloquent chapter on 3M. This wildly successful company had no master plan, little structure, and no prima donnas. Instead it had an atmosphere in which bright people were both keen to see the company succeed and unafraid to "try a lot of stuff and keep what works." --Richard Farr --This text refers to an out of print or unavailable edition of this title.
Excerpt. © Reprinted by permission. All rights reserved.

This is not a book about charismatic visionary leaders. It is not about visionary product concepts or visionary market insights. Nor even is it about just having a corporate vision.
This is a book about something far more important, enduring, and substantial. This is a book about visionary companies.
What is a visionary company? Visionary companies are premier institutions-the crown jewels - in their industries, widely admired by their peers and having a long track record of making a significant impact on the world around them. The key point is that a visionary company is an organization - an institution. All individual leaders, no matter how charismatic or visionary, eventually die; and all visionary products and services-all "great ideas" - eventually become obsolete. Indeed, entire markets can become obsolete and disappear. Yet visionary companies prosper over long periods of time, through multiple product life cycles and multiple generations of active leaders.
Pause for a moment and compose your own mental list of visionary companies; try to think of five to ten organizations that meet the following criteria:
Premier institution in its industry Widely admired by knowledgeable businesspeople Made an indelible imprint on the world in which we live Had multiple generations of chief executives Been through multiple product (or service) life cycles Founded before 1950 Examine your list of companies. What about them particularly impresses you? Notice any common themes? What might explain their enduring quality and prosperity. How might they be different from other companies that had the same opportunities in life, but didn't attain the same stature?
In a six-year research project, we set out to identify and systematically research the historical development of a set of visionary companies, to examine how they differed from a carefully selected control set of comparison companies, and to thereby discover the underlying factors that account for their extraordinary long-term position. This book presents the findings of our research project and their practical implications.
We wish to be clear right up front: The "comparison companies" in our study are not dog companies, nor are they entirely unvisionary. Indeed, they are good companies, having survived in most cases as long as the visionary companies and, as you'll see, having outperformed the general stock market. But they don't quite match up to the overall stature of the visionary com- panies in our study. In most cases, you can think of the visionary company as the gold medalist and the comparison company as the silver or bronze medalist. We chose the term "visionary" companies, rather than just "successful" or "enduring" companies, to reflect the fact that they have distinguished themselves as a very special and elite breed of institutions. They are morethan successful. They are more than enduring. In most cases, they are the best of the best in thdir industries, and have been that way for decades. Many of them have served as role models -icons, really - for the practice of management around the world. (Table 1. 1 shows the companies in our study. We wish to be clear that the companies in our study are not the only visionary companies in existence. We will explain in a few pages how we came up with these particular companies.)
Yet as extraordinary as they are, the visionary companies do not have perfect, unblemished records. (Examine your own list of visionary companies. We suspect that most if not all of them have taken a serious tumble at least once during their history, probably multiple times.) Walt Disney faced a serious cash flow crisis in 1939 which forced it to go public; later, in the early 1980s, the company nearly ceased to exist as an independent entity as corporate raiders eyed its depressed stock price. Boeing had serious diffi-culties in the,mid-1930s, the late 1940s, and again in the early 1970s when it laid off over sixty thousand employees. 3M began life as a failed mine and almost went out of business in the early 1900s. Hewlett-Packard faced severe cutbacks in 1945; in 1990, it watched its stock drop to a price below book value. Sony had repeated product failures during its first five years of life (1945-1950), and in the 1970s saw its Beta format lose to VHS in the battle for market dominance in VCRs. Ford posted one of the largest annual losses in American business history ($3.3 billion in three years) in the early 1980s before it began an impressive turnaround and long-needed revitalization. Citicorp (founded in 1812, the same year Napoleon marched to Moscow) languished in the late 1800s, during the 1930s Depression, and again in the late 1980s when it struggled with its global loan portfolio. IBM was nearly bankrupt in 1914, then again in 1921, and is having trouble again in the early 1990s. Indeed, all of the visionary companies in our study faced setbacks and made mistakes at some point during their lives, and some are experiencing difficulty as we write this book. Yet-and this is a key point-visionary companies display a remarkable resiliency, an ability to bounce back from adversity.
As a result, visionary companies attain extraordinary long-term performance. Suppose you made equal $1 investments in a general-market stock firm, a comparison company stock fund, and a visionary company stock fund on January 1, 1926.
Table 1.1The companies in our Research StudyVisionary Company
3M
American Express
Boeing
Citicorp
Ford
General Electric
Hewlett-Packard
IBM
Johnson & Johnson
Marriott
Merck
Motorola
Nordstrom
Philip Morris
Procter & Gamble
Sony
Wal-Mart
Walt Disney
Comparision Company
Norton
Wells Fargo
McDonnell Douglas
Chase Manhattan
GM
Westinghouse
Texas Instruments
Burroughs
Bristol-Myers Squibb
Howard Johnson
Pfizer
Zenith
Melville
RJR Nabisco
Colgate
Kenwood
Ames
Columbia
--This text refers to an out of print or unavailable edition of this title.
Review
"Built to Last...is one of the most eye-opening business studies since In Search of Excellence -- -- Kevin Maney, USA Today

"A 'must read' for any CEO who aspires to create a great company." -- -- T.J. Rodgers, President and CEO, Cypress Semiconductor Corp. --This text refers to an out of print or unavailable edition of this title.
About the Author
Jim Collins is a student and teacher of what makes great companies tick, and a Socratic advisor to leaders in the business and social sectors. Having invested more than a quarter-century in rigorous research, he has authored or coauthored six books that have sold in total more than 10 million copies worldwide. They include Good to Great, Built to Last, How the Mighty Fall, and Great by Choice.
Driven by a relentless curiosity, Jim began his research and teaching career on the faculty at the Stanford Graduate School of Business, where he received the Distinguished Teaching Award in 1992. In 1995, he founded a management laboratory in Boulder, Colorado.
In addition to his work in the business sector, Jim has a passion for learning and teaching in the social sectors, including education, healthcare, government, faith-based organizations, social ventures, and cause-driven nonprofits.
In 2012 and 2013, he had the honor to serve a two-year appointment as the Class of 1951 Chair for the Study of Leadership at the United States Military Academy at West Point. In 2017, Forbes selected Jim as one of the 100 Greatest Living Business Minds.
Jim has been an avid rock climber for more than forty years and has completed single-day ascents of El Capitan and Half Dome in Yosemite Valley.
Learn more about Jim and his concepts at his website, where you'll find articles, videos, and useful tools. jimcollins.com
Jerry I. Porras is the Lane Professor of Organizational Behavior and Change, Emeritus, at the Stanford University Graduate School of Business where he served as an Associate Dean for Academic Affairs and frequent executive education teacher. He studies ways of aligning companies around their purpose and core values to produce lasting high performance.
با وجود اینکه هنوز بسیاری از کتاب‌خوان‌ها [ی حرفه‌ای] ترجیح می‌دهند از کتاب چاپی برای مطالعه استفاده کنند ولی شمار کتاب‌خوان‌هایی که به‌تدریج از کتاب الکترونیک به عنوان مکمل یا منبع اصلی مطالعه استفاده می‌کنند کم نیست. فارغ از نوآوری‌های جالب‌توجه در زمینه‌ی کتاب‌خوان‌هایی همانند Kindle کمپانی آمازون، امکان و قابلیت نرم‌افزاری ساده، کارآمد و در دسترس مطالعه‌ی کتاب با فرمت ePub از نظر بسیاری از کتاب‌خوان‌ها دور مانده است؛ بر اساس تجربه‌ی مستقیم ما، شاهد بوده‌ایم که بسیاری از افرادی که به ‌صورت حرفه‌ای به دنبال کتاب‌های زبان اصلی برای مطالعه روی کامپیوتر، تبلت و موبایل خود هستند با فرمت ePub آشنایی درستی ندارند.
پر واضح است که لمس کتاب به‌صورت فیزیکی و بوی خوش کاغذ تجربه‌ای لذت‌بخش و بی‌مانند است که همچنان در بین کتاب‌خوان‌های حرفه‌ای در سراسر دنیا هواداران بسیاری دارد. البته، وقتی یکی از دغدغه‌های کتاب‌خوان سهولت مطالعه‌ی کتاب تحت هر شرایطی باشد این‌جاست که نیاز به استفاده از کتاب الکترونیک حس می‌شود. با توجه به ویژگی‌های مناسب کتاب‌های الکترونیک با فرمت ePub نگرانی ضعیف شدن بینایی و خستگی چشم بر اثر نگاه مستقیم به صفحه‌ی نمایش تا حد بسیار زیاد و قابل‌توجهی کاسته می‌شود.
کتاب الکترونیک با فرمت ePub این قابلیت را به خواننده می‌دهد تا بتواند رنگ زمینه، نوع فونت و سایز فونت را برای مطالعه‌ی کتاب خود انتخاب کنند. همچنین خواننده این امکان را دارد که روی نوشته یادداشت‌ بنویسد، جمله‌ای را هایلایت کند و یا صفحه یا صفحاتی از کتاب را بوک‌مارک کند.
خوشبختانه نرم‌افزارهای کتاب‌خوان الکترونیکی رایگان بسیاری وجود دارد که از فرمت PDF و ePub پشتیبانی می‌کنند. این کتاب‌خوان‌های الکترونیک قابل نصب روی انواع موبایل‌های اندرویدی، آیفون، لپ‌تاپ‌های ویندوزی و مک‌بوک است.
:این کتاب توسط ۱ ناشر منتشر شده است
نشر هورمزد | ساختن برای ماندن | ترجمه ریحانه توکلی و سمیرا فرهادی