The Conversation: How Seeking and Speaking the Truth About Racism Can Radically Transform Individuals and Organizations | Robert Livingston
کد محصول: eSHB-1162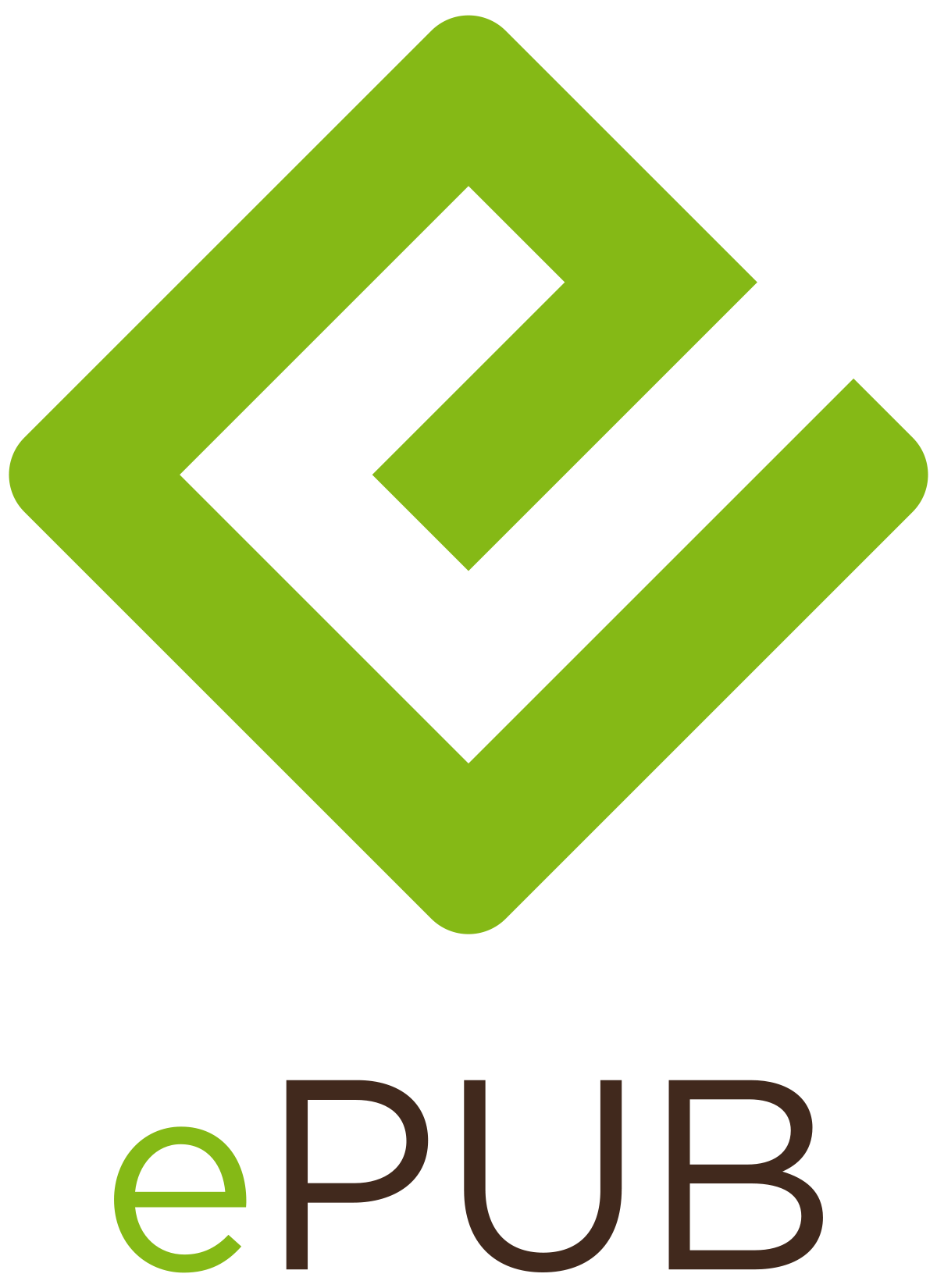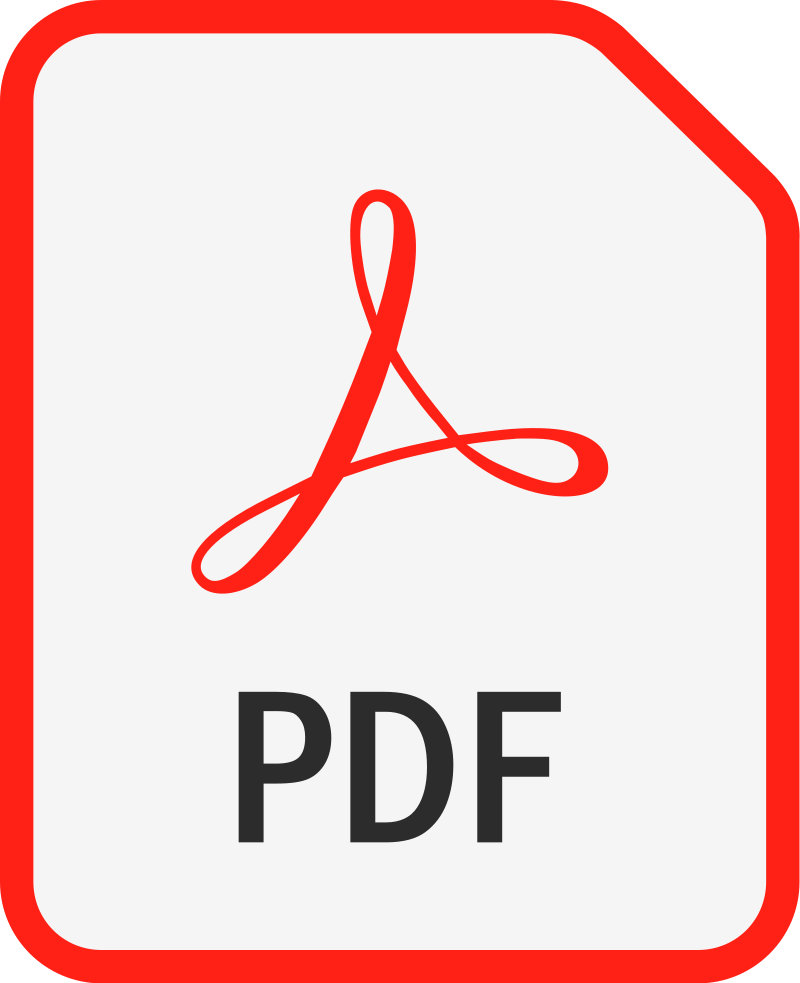 Robert Livingston Conversation Etiquette Guides Human Resources & Personnel Management Workplace Culture Workplace Behavior Discrimination & Racism Social Psychology & Interactions
درباره کتاب
مطالعه راحت
بخشی از کتاب
نظرات
An essential tool for individuals, organizations, and communities of all sizes to jump-start dialogue on racism and bias and to transform well-intentioned statements on diversity into concrete actions—from a leading Harvard social psychologist.

"Livingston has made the important and challenging task of addressing systemic racism within an organization approachable and achievable."—Alex Timm, co-founder and CEO, Root Insurance Company

LONGLISTED FOR THE FINANCIAL TIMES AND MCKINSEY BUSINESS BOOK OF THE YEAR AWARD

How can I become part of the solution? In the wake of the social unrest of 2020 and growing calls for racial justice, many business leaders and ordinary citizens are asking that very question. This book provides a compass for all those seeking to begin the work of anti-racism. In The Conversation, Robert Livingston addresses three simple but profound questions: What is racism? Why should everyone be more concerned about it? What can we do to eradicate it?

For some, the existence of systemic racism against Black people is hard to accept because it violates the notion that the world is fair and just. But the rigid racial hierarchy created by slavery did not collapse after it was abolished, nor did it end with the civil rights era. Whether it's the composition of a company's leadership team or the composition of one's neighborhood, these racial divides and disparities continue to show up in every facet of society. For Livingston, the difference between a solvable problem and a solved problem is knowledge, investment, and determination. And the goal of making organizations more diverse, equitable, and inclusive is within our capability.

Livingston's lifework is showing people how to turn difficult conversations about race into productive instances of real change. For decades he has translated science into practice for numerous organizations, including Airbnb, Deloitte, Microsoft, Under Armour, L'Oreal, and JPMorgan Chase. In The Conversation, Livingston distills this knowledge and experience into an eye-opening immersion in the science of racism and bias. Drawing on examples from pop culture and his own life experience, Livingston, with clarity and wit, explores the root causes of racism, the factors that explain why some people care about it and others do not, and the most promising paths toward profound and sustainable progress, all while inviting readers to challenge their assumptions.

Social change requires social exchange. Founded on principles of psychology, sociology, management, and behavioral economics, The Conversation is a road map for uprooting entrenched biases and sharing candid, fact-based perspectives on race that will lead to increased awareness, empathy, and action.
Editorial Reviews
Review
"A one-stop resource for anyone wanting to understand the causes and manifestations of racism. . . . There is nothing wishy-washy here: all assertions are backed up with research and explanations. . . . Just right for this moment. . . . invaluable . . . clear step-by-step advice."—Financial Times

"Dr. Robert Livingston is a leader in identifying steps to combat bias, and his work is a critical resource for those committed to expanding inclusion and belonging. At Airbnb we have been lucky to partner with him on these important efforts, and we know that The Conversation will be a tool for anyone seeking to advance equality."—Brian Chesky, CEO and co-founder, Airbnb

"An extraordinarily timely book. Just as companies and organizations in the U.S. and around the world are focusing anew on the entrenched bias in their culture, The Conversation comes along to offer a path forward. The Conversation is a major achievement."—Robin J. Ely, Diane Doerge Wilson Professor of Business Administration, Harvard Business School

"Livingston has made the important and challenging task of truly addressing systemic racism within an organization approachable and achievable. These aren't easy steps, but they are essential for businesses and leaders looking to make a powerful and necessary difference."—Alex Timm, co-founder and CEO, Root Insurance Company

"With clarity and wisdom, Livingston lays out why racism is a problem, why we should care, and what we can do about it. A rare book that is not just intelligent and entertaining, but also profound and humane."—Selin Kesebir, associate professor of organizational behavior, London Business School

"Livingston's book, just like his live presentations, is one of the most compelling articulations of the problems of racism and discrimination that I have encountered."—Laura W. Murphy, civil rights activist, consultant, and former director, ACLU Washington Legislative Office

"This book should be required reading for leaders and all those who share the goal of a more equitable future."—William P. Gipson, retired Chief Diversity & Inclusion Officer, Procter & Gamble

"After devoting decades of his life working to end systemic racism, Livingston speaks not only with authority but with a refreshing optimism."—David Gergen, CNN Political Analyst, Adviser to Four US Presidents, and Professor of Public Service at the Harvard Kennedy School

"A timely and much-needed guide for leaders who value inclusion and want to dismantle systemic racism . . . based on scientific research that is as relevant in the workplace as it is in our personal lives."—Rita Mitjans, retired chief diversity and social responsibility officer, ADP

"We all need to seek the truth and be willing to have the uncomfortable conversations necessary to transform ourselves and our organizations. Livingston's thoughtful and instructive book will help us all start these important conversations."—Mike Kaufmann, CEO, Cardinal Health
About the Author
Dr. Robert Livingston is a social psychologist and one of the nation's leading experts on the science underlying bias and racism. His research has appeared in The New York Times, The Wall Street Journal, and Harvard Business Review. For two decades, he has served as a diversity consultant to scores of Fortune 500 companies, public-sector agencies, and non-profit organizations. He has held professorships at the University of Wisconsin-Madison, Northwestern University's Kellogg School of Management, and the University of Sussex. He currently serves on the faculty of the Harvard Kennedy School.
Excerpt. © Reprinted by permission. All rights reserved.
In the book, I will draw on research and data to answer many of the questions about the nature of racism, where it comes from, why everyone should care about it—and the steps that we can take to eradicate it.

In addition to knowing whether something is true, the second challenge is knowing why it is true. This reflects the subtle difference between knowledge and understanding. I love to cook, but I'm by no means a chef. I know what to do—for example, add yeast and a pinch of baking soda to bread dough—but I have no idea why I'm doing it. What is actually happening at a chemical level? Why do I have to put the dough on a cold surface? Why does it have to sit and rise for a specific amount of time? I am not quite sure. This lack of deep understanding would put me at a huge disadvantage if I were ever a contestant on the Food Network show Chopped, where you are handed a mystery basket of unusual and unexpected ingredients (e.g., blood sausage, pineapple, croissants, quail eggs) and given thirty minutes to combine the ingredients into a distinctive and delectable dish (e.g., a blood sausage bread pudding with roasted pineapple glaze). I wouldn't possess sufficient understanding of the basic chemistry and physics (e.g., emulsification, convection) of culinary science to combine and engineer the ingredients in such a masterful way.

Similarly, many managers are "cooks" when it comes to understanding racism—they know the kitchen basics but not necessarily the whys and hows. Other managers do not know their way around a kitchen at all but are willing to learn. By the end of this book, you will be well on your way to becoming a master chef. As on Chopped, in many social and organizational situations you will find yourself without a cookbook or manual of step-by-step instructions. But that's okay. After reading The Conversation you will be able to draw on a foundation of knowledge and understanding to help guide you. If you have a deeper understanding of what racial bias is, where it comes from, and when it is more or less likely to emerge, then you are in a better position to prevent it, or create interventions and solutions when it does occur.

CREATING A "RADICAL" TRANSFORMATION

When you were reading the book's subtitle, the phrase "radically transform" may have jumped out at you. The word radical often gets a bad rap. As I intend it, however, the word doesn't refer to zeal or extremism but rather to radical's true etymology—radix—the Latin word for "root" (and the root vegetable "radish"). My hope is that The Conversation will produce not a superficial but a "root," foundational commitment to eradicate, or uproot, racism. I have witnessed radical change at the individual level and some at the organizational level, even if society at large has yet to show a "radical" change on racism. Nevertheless, I continue to think that profound societal-level change is possible, and I believe it will happen by leveraging the power of individuals and large organizations. Grassroots efforts, as well as pressure from organizations like FedEx and Nike, in getting the Washington Football Team to drop its racist mascot and moniker are one example of how individuals and organizations can promote antiracism. I will elaborate on other more complex and profound approaches and examples of antiracist strategies in the final chapters of the book.

To be clear, I am not claiming that conversation in general (or The Conversation more specifically) alone is a panacea, or that incentives are not important. Self-interest, economic gain, and short-term gratification can all be effective motivators. Sometimes carrots (or the threat of sticks) are necessary to bring people to the table in the first place. What I have discovered through my work and life experience, however, is that rewards and punishments can induce immediate and temporary movement but rarely generate profound and sustainable change. By contrast, conversation, if done in the right way, can be a powerful tool for bringing people together and developing support for enduring solutions.

Ultimately, people are the regulators and agents of social transformation, which means if enough people want change, then it will happen. But social change requires social exchange. In other words, we have to start talking to one another—especially those outside our social circle. Nothing will improve until we begin to have honest and informed conversations about race and decide, as a community, to do something about it. The problem is that many people feel uncomfortable or ill-equipped to talk about race—or they fear that talking about it will only make things worse. Or they dive in too quickly, without a clear structure or objective, and beat a hasty retreat once the dialogue becomes difficult.

The Conversation aims to change all that by increasing confidence, competence, and commitment to engage in racial dialogue. In this book, I have culled theory, data, and research from a range of scientific disciplines, including social psychology, behavioral economics, sociology, organizational behavior, political science, history, and evolutionary and molecular biology to address the fundamental question of how we can better name, understand, discuss, and resolve the problem of racism in society and the workplace. Social science is critical to this effort because it enables us to peer into our minds and into our reality in a way that our subjective perceptions alone do not allow. When we dive into the research findings, it is not to minimize the importance of personal feelings or opinions but rather to test and complement them by providing a more objective perspective on the world. To keep you engaged, I bring personal anecdotes and experiences to the table, integrating the science with vivid stories and metaphors that I hope readers find memorable.

To structure and guide The Conversation, the book follows my PRESS model (Problem Awareness, Root Cause Analysis, Empathy, Strategy, Sacrifice), which can be applied not just to racism but to any personal or societal challenge. The PRESS model is described in detail in my 2020 Harvard Business Review article "How to Promote Racial Equity in the Workplace" and in "Forum 1: How to Talk About the Problem," the section that concludes Part 1. It provides a big-picture overview of the necessary steps to achieve stable and enduring racial progress. One secret to doing effective antiracism work is the ability to have open and informed Conversations about the nature of the problem, how to increase concern about the problem, and finally what can be and will be done to resolve it.

The Conversation was written to be accessible to everyone—whether you are a corporate executive in New York, a farmer in Nebraska, a factory worker in Milwaukee, a preacher in rural Utah, an entrepreneur in Atlanta, a police officer in San Diego, a schoolteacher in San Antonio, or a DJ in DC. It is for anyone who is bothered by the current level of racial tension, wants to learn more about its causes, and is invested in becoming part of the solution.

I ask for only one thing as you read the book—patience. Patience with yourself. Patience with others. And above all, patience with the process. After reading the first chapter or two, you may start thinking, "Just tell me what to do to fix it." Please resist the impulse to skip ahead. Einstein once said that if he had only one hour to save the world, he would spend fifty-five minutes thinking deeply about the problem and only five minutes on the solution. A focus on solutions without thoroughly understanding the problem is akin to prescribing medicine without first diagnosing the patient's condition. The palliative approach—soothing the symptoms without treating the underlying disease—is likely to be unproductive, or even counterproductive, in the long run. The same principle applies to social problems.

The book consists of a total of twelve chapters—designed to be read sequentially—with each chapter building on the previous one, like a miniseries. Each chapter might take, on average, about two hours to read. So the investment of reading time—to do The Conversation right—amounts to twenty-four hours, or one full day. In addition, each part concludes with a "Forum" section, which will help recap the most important topics covered in the part and offer Conversation starters aimed at generating instructive and productive Conversation with others in your family, organization, or community.

Are you willing to invest one day of your life to substantially improve our society? I am confident that it will be worth it.
با وجود اینکه هنوز بسیاری از کتاب‌خوان‌ها [ی حرفه‌ای] ترجیح می‌دهند از کتاب چاپی برای مطالعه استفاده کنند ولی شمار کتاب‌خوان‌هایی که به‌تدریج از کتاب الکترونیک به عنوان مکمل یا منبع اصلی مطالعه استفاده می‌کنند کم نیست. فارغ از نوآوری‌های جالب‌توجه در زمینه‌ی کتاب‌خوان‌هایی همانند Kindle کمپانی آمازون، امکان و قابلیت نرم‌افزاری ساده، کارآمد و در دسترس مطالعه‌ی کتاب با فرمت ePub از نظر بسیاری از کتاب‌خوان‌ها دور مانده است؛ بر اساس تجربه‌ی مستقیم ما، شاهد بوده‌ایم که بسیاری از افرادی که به ‌صورت حرفه‌ای به دنبال کتاب‌های زبان اصلی برای مطالعه روی کامپیوتر، تبلت و موبایل خود هستند با فرمت ePub آشنایی درستی ندارند.
پر واضح است که لمس کتاب به‌صورت فیزیکی و بوی خوش کاغذ تجربه‌ای لذت‌بخش و بی‌مانند است که همچنان در بین کتاب‌خوان‌های حرفه‌ای در سراسر دنیا هواداران بسیاری دارد. البته، وقتی یکی از دغدغه‌های کتاب‌خوان سهولت مطالعه‌ی کتاب تحت هر شرایطی باشد این‌جاست که نیاز به استفاده از کتاب الکترونیک حس می‌شود. با توجه به ویژگی‌های مناسب کتاب‌های الکترونیک با فرمت ePub نگرانی ضعیف شدن بینایی و خستگی چشم بر اثر نگاه مستقیم به صفحه‌ی نمایش تا حد بسیار زیاد و قابل‌توجهی کاسته می‌شود.
کتاب الکترونیک با فرمت ePub این قابلیت را به خواننده می‌دهد تا بتواند رنگ زمینه، نوع فونت و سایز فونت را برای مطالعه‌ی کتاب خود انتخاب کنند. همچنین خواننده این امکان را دارد که روی نوشته یادداشت‌ بنویسد، جمله‌ای را هایلایت کند و یا صفحه یا صفحاتی از کتاب را بوک‌مارک کند.
خوشبختانه نرم‌افزارهای کتاب‌خوان الکترونیکی رایگان بسیاری وجود دارد که از فرمت PDF و ePub پشتیبانی می‌کنند. این کتاب‌خوان‌های الکترونیک قابل نصب روی انواع موبایل‌های اندرویدی، آیفون، لپ‌تاپ‌های ویندوزی و مک‌بوک است.