The Midnight Library: A Novel | Matt Haig
کد محصول: eSHB-2831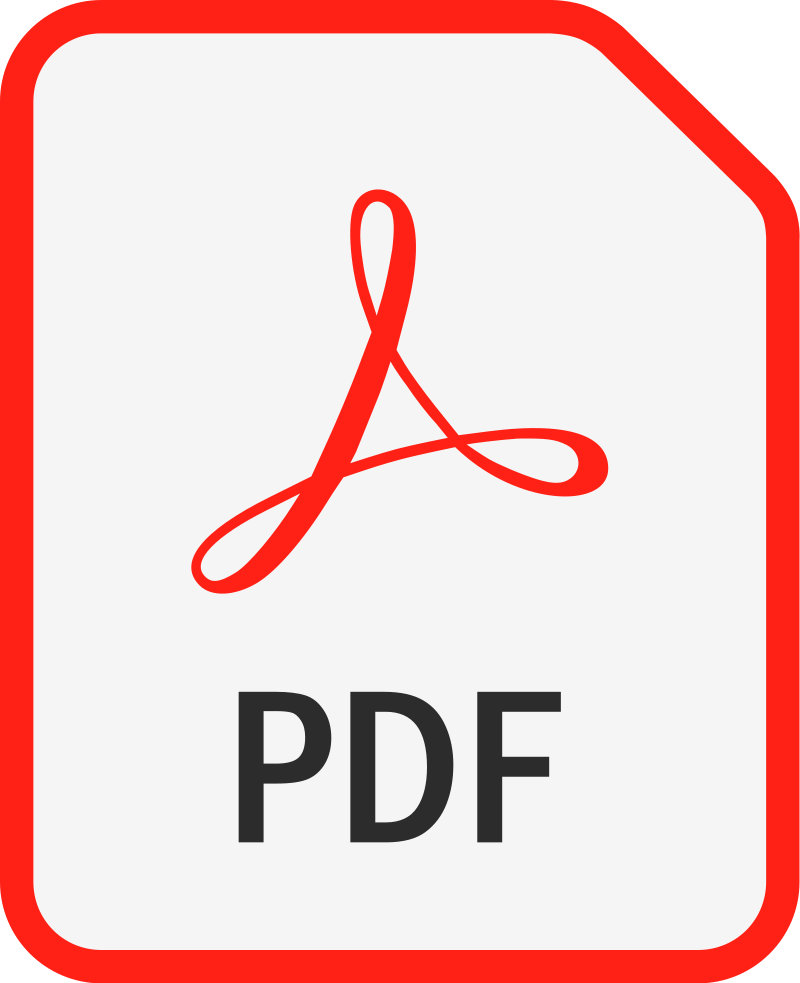 ---
Matt Haig Time Travel Fiction Literary Fiction Women's Literature & Fiction Mystery, Thriller & Suspense Literary Fiction Science Fiction Time Travel Science Fiction Amazon Best Book of October 2020 Good Morning America Book Club Pick Independent (London) One of Ten Best Books of the Year Winner of the Goodreads Choice Award for Fiction New York Times Bestseller
درباره کتاب
بخشی از کتاب
نسخه چاپی فارسی
نظرات
The #1 New York Times bestselling WORLDWIDE phenomenon

Winner of the Goodreads Choice Award for Fiction | A Good Morning America Book Club Pick | Independent (London) Ten Best Books of the Year

"A feel-good book guaranteed to lift your spirits."—The Washington Post

The dazzling reader-favorite about the choices that go into a life well lived, from the acclaimed author of How To Stop Time and The Comfort Book.

Somewhere out beyond the edge of the universe there is a library that contains an infinite number of books, each one the story of another reality. One tells the story of your life as it is, along with another book for the other life you could have lived if you had made a different choice at any point in your life. While we all wonder how our lives might have been, what if you had the chance to go to the library and see for yourself? Would any of these other lives truly be better?

In The Midnight Library, Matt Haig's enchanting blockbuster novel, Nora Seed finds herself faced with this decision. Faced with the possibility of changing her life for a new one, following a different career, undoing old breakups, realizing her dreams of becoming a glaciologist; she must search within herself as she travels through the Midnight Library to decide what is truly fulfilling in life, and what makes it worth living in the first place.
Editorial Reviews
Amazon.com Review
An Amazon Best Book of October 2020: When the death of her cat proves the final straw, Nora decides to check out on life, and finds herself at the Midnight Library. "Even death was something Nora couldn't do properly, it seemed." But each book at this library tells the story of a life she could have had. Part It's a Wonderful Life, part Oona Out of Order, this charming, funny, inventive novel is about regret, the choices we make, and taking the bitter with the sweet. —Vannessa Cronin, Amazon Book Review
Review
An instant New York Times bestseller
Winner of the Goodreads Choice Award for Fiction
A GOOD MORNING AMERICA Book Club Pick!
One of the LibraryReads 2020 Voter Favorites
Independent (London) One of Ten Best Books of the Year

Included in best-of-year and year-end roundups by The Washington Post, Christian Science Monitor, New York Public Library, Amazon, Boston Globe, PureWow, St. Louis Public Radio, She Reads, Lit Hub, The Mary Sue, and more

"Whimsical." —Washington Post, named one of the 15 Feel-Good Books Guaranteed to Lift Your Spirits

"An absorbing but comfortable read...a vision of limitless possibility, of new roads taken, of new lives lived, of a whole different world available to us somehow, somewhere, might be exactly what's wanted in these troubled and troubling times." —The New York Times

"Charming...a celebration of the ordinary: ordinary revelations, ordinary people, and the infinity of worlds seeded in ordinary choices." —The Guardian

"A brilliant premise and great fun." —Daily Mail

"I can't describe how much his work means to me. So necessary...[Matt Haig is] the king of empathy." —Jameela Jamil, actor and host of I Weigh with Jameela Jamil

"A beautiful fable, an It's a Wonderful Life for the modern age – impossibly timely when we are all stuck in a world we wish could be different." —Jodi Picoult, author of My Sister's Keeper

"This brainy, captivating pleasure read feels like what you might get if TV's The Good Place collided with Where'd You Go, Bernadette." —People

"Thanks to the storytelling chops of writer Matt Haig, The Midnight Library is an engaging read, full of gentle insights and soothing wisdom… This is a book about shedding regret by gaining perspective. It's full of quirky plot lines, with glimpses of opportunities and potential in unexpected places and people." —Psychology Today

"A charming book." —Dolly Parton, award-winning singer-songwriter

"Although I don't read fiction as much as I used to—because I'm always writing fiction—during these sad and difficult days in 2020 I broke that rule because I needed to ­escape into other people's fictional worlds. One of my favorite books of the year was "The Midnight Library" by Matt Haig, a powerful and uplifting story about regrets and the choices we make."—Alice Hoffman, author of Magic Lessons and Practical Magic

"Clever, emotional and thought-inspiring." —Jenny Colgan, author of The Bookshop on the Corner

"Amazing and utterly beautiful, The Midnight Library is everything you'd expect from the genius storyteller who is Matt Haig." —Joanna Cannon, author of The Trouble with Goats and Sheep

"Nora's life is burdened by regrets. Then she stumbles on a library with books that enable her to test out the lives she could have led, including as a glaciologist, Olympic swimmer, rock star, and more. Her discoveries ultimately prove life-affirming in Matt Haig's dazzling fantasy." —Christian Science Monitor

"Would we really make better choices if we could step back in time? Matt Haig's thought-provoking, uplifting new book, The Midnight Library discusses just that, exploring our relationship with regret and what really makes a perfect life." —Harper's Bazaar (UK)

"British author Matt Haig is beloved in his home country, and he's a champion of mental health, which makes him a great person to follow on Twitter. He's best known for the novel How to Stop Time, but he has a new novel just out on September 29 called The Midnight Library, which sounds equally intriguing. In this library, Nora Seed finds endless books which contain different versions of the life she could have lived. This is a must-read for those of us given to endless what ifs." —BookRiot

"Haig is one of the most inspirational popular writers on mental health of our age and, in his latest novel, he has taken a clever, engaging concept and created a heart-warming story that offers wisdom in the same deceptively simple way as Mitch Albom's best tales." —Independent (UK)

"Just beautiful . . . Such a gorgeous, gorgeous book." —Fearne Cotton, host of the BBC Radio 1 Chart Show

"A highly original, thought-provoking novel..." -- Independent (London)

"[The Midnight Library] will follow in the bestselling footsteps of Haig's earlier books . . . Part Sliding Doors, part-philosophical quest, this is a moving novel with a powerful mental health message at its heart." —Alice O'Keeffe, The Bookseller

"Haig's latest (after the nonfiction collection Notes on a Nervous Planet, 2019) is a stunning contemporary story that explores the choices that make up a life, and the regrets that can stifle it. A compelling novel that will resonate with readers." —Booklist (starred review)

"Charming...[Matt Haig] will reward readers who take this book off the shelf." —Publisher's Weekly
About the Author
Matt Haig is the author of the internationally bestselling memoir Reasons to Stay Alive, along with six novels, including How to Stop Time, and several award-winning children's books. His work has been translated into more than thirty languages.
:این کتاب توسط ۱۳ ناشر منتشر شده است
نشر کتاب کوله‌پشتی | کتابخانهٔ نیمه‌شب | ترجمه محمدصالح نورانی‌زاده
نشر میلکان | کتابخانه‌ی نیمه‌شب | ترجمه مینا صفری
نشر ثالث | کتابخانهٔ نیمه‌شب | ترجمه امین حسینیون
نشر البرز | کتابخانهٔ نیمه‌شب | ترجمه نیما مانی
نشر کتاب پارسه | کتابخانهٔ نیمه‌شب | ترجمه صبا نوروزی
نشر یوبان | کتابخانه‌ی نیمه‌شب | ترجمه نوشین تاجیک
نشر چلچله | کتابخانه نیمه شب | ترجمه آرش گروئیان
نشر مات | کتابخانهٔ نیمه‌شب | ترجمه مینا حیدرزادگان
نشر هوپا | کتابخانه‌ی نیمه‌شب | ترجمه سما معیری
نشر دانش آفرین | کتابخانه نیمه‌شب | ترجمه بهاره سیدغفوری
نشر روشنگران و مطالعات زنان | کتابخانهٔ نیمه‌شب | ترجمه فائزه فرهادی
نشر ایهام | کتابخانهٔ نیمه‌شب | محمدرضا شیری
نشر آذرباد | کتابخانهٔ نیمه‌شب | ترجمه مهسا صباغی