Nothing is Impossible: America's Reconciliation with Vietnam | Ted Osius
کد محصول: eSHB-1584
۱۰۵,۹۶۰ تومان
۵۲,۹۸۰ تومان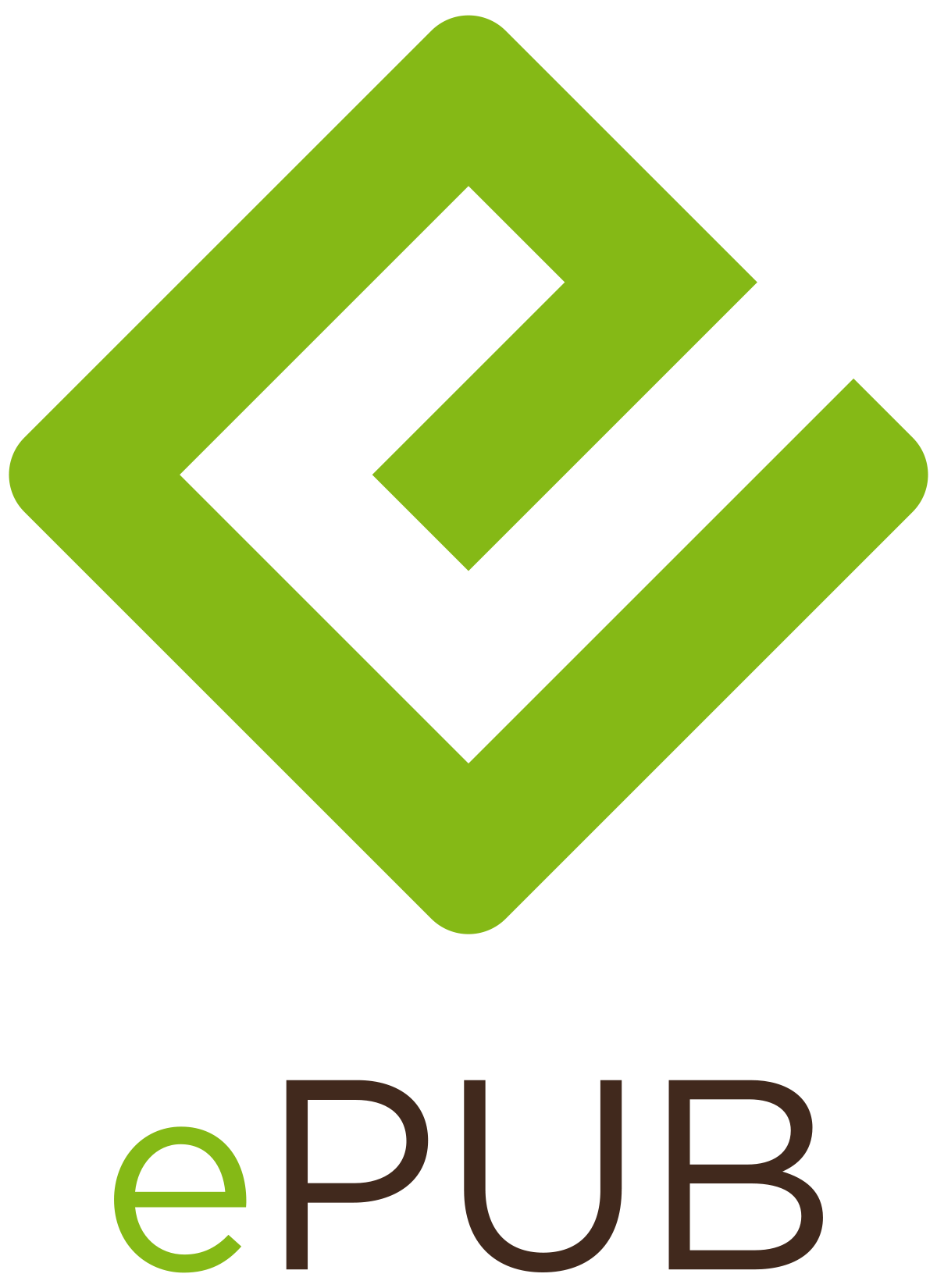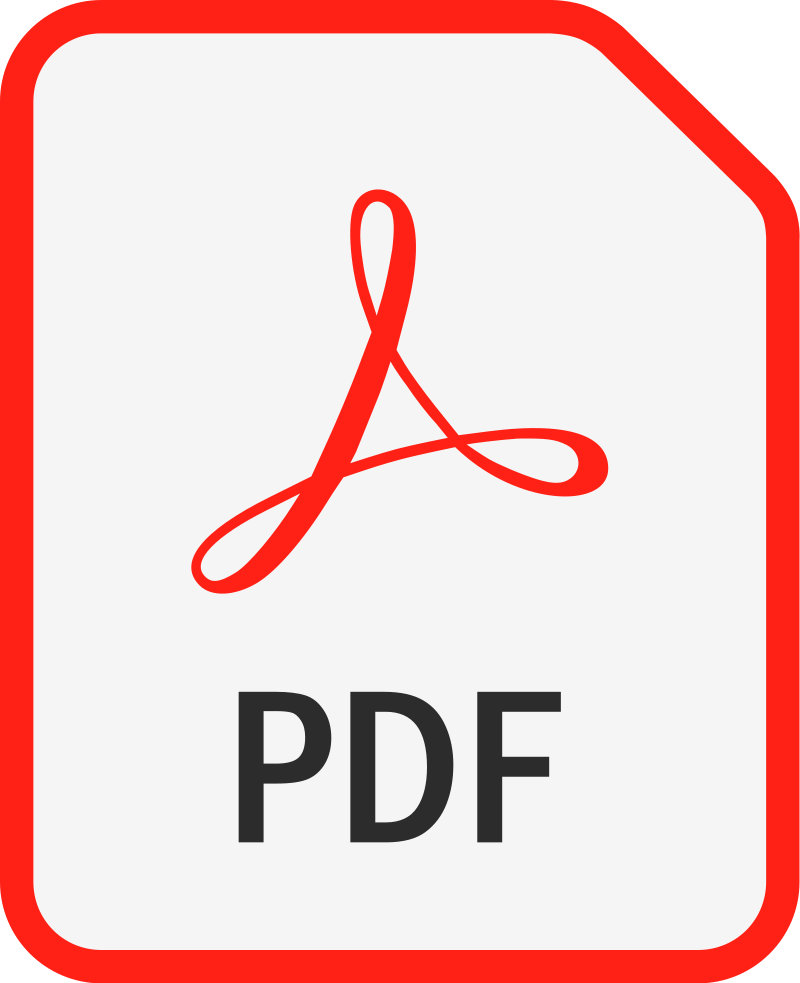 ---
Ted Osius John Kerry War & Peace International Diplomacy Southeast Asia History Leaders & Notable People Biographies & Memoirs
درباره کتاب
مطالعه راحت
بخشی از کتاب
نظرات
Today Vietnam is one of America's strongest international partners, with a thriving economy and a population that welcomes American visitors. How that relationship was formed is a twenty-year story of daring diplomacy and a careful thawing of tensions between the two countries after a lengthy war that cost nearly 60,000 American and more than two million Vietnamese lives.

Ted Osius, former ambassador during the Obama administration, offers a vivid account, starting in the 1990s, of the various forms of diplomacy that made this reconciliation possible. He considers the leaders who put aside past traumas to work on creating a brighter future, including senators John McCain and John Kerry, two Vietnam veterans and ideological opponents who set aside their differences for a greater cause, and Pete Peterson—the former POW who became the first U.S. ambassador to a new Vietnam. Osius also draws upon his own experiences working first-hand with various Vietnamese leaders and traveling the country on bicycle to spotlight the ordinary Vietnamese people who have helped bring about their nation's extraordinary renaissance.

With a foreword by former Secretary of State John Kerry, Nothing Is Impossible tells an inspiring story of how international diplomacy can create a better world.
Editorial Reviews
Review
"This is a lot more than a first-rate memoir. It is a brilliantly organized account of a decades-long struggle towards reconciliation, not just on the part of two governments but on the part of two nations bearing the physical and emotional scars of a protracted war. As U.S. ambassador to Vietnam, Ted was far more than merely diligent. He was intensely creative in finding ways, both moral and material, to soften bitter memories with new hope. In the process, he served the strategic interests of the United States by stressing common interests and building mutual respect. His work in Vietnam is a reminder of something often overlooked in our country: the extraordinary value of its professional Foreign Service -- which I personally saw every day as Vice President, and which is clear as day on the pages of this book."

-- Al Gore ― Former United States Vice President

"America's reconciliation with Vietnam is one of the most remarkable diplomatic stories of the past three decades, and Ambassador Ted Osius was at the center of it all. In his new book, Ambassador Osius takes readers behind the scenes of this initiative, helping them understand how two old enemies came together to forge a better future for their people. Nothing Is Impossible is an absorbing memoir from one of America's finest diplomats."
-- Madeleine K. Albright ― Former U.S. Secretary of State

"In the great tradition of Dean Acheson's Present at the Creation, Ambassador Osius has provided us with a thoughtful and gripping diplomatic history of the critical moments in the reconciliation and the rebuilding of relations between the United States and Vietnam. This book provides important historical context but is also deeply personal, reminding us just how valuable diplomacy and the creative diplomats who toil tirelessly, often behind the scenes, just are. This is a must-read not just for those interested in the role of the United States in Asia, but for anyone who seeks to understand what contribution an individual can make to addressing the complexities of international relations."
-- Ambassador Michael Froman ― Former U.S. Trade Representative

"The title of this book tells you a lot about Ted Osius, and about the instrumental role he played in building trust and cooperation between the United States and Vietnam. Forty years after a war that caused incalculable suffering and loss for the people of both countries, Ted's story of how an openly gay American ambassador won the hearts of the Vietnamese people contains priceless lessons for every aspiring diplomat, and for people everywhere who believe in the power of listening and of staying true to one's convictions in pursuit of a larger goal in a foreign land."

-- Patrick Leahy ― U.S. Senator

"Ambassador Ted Osius tells a remarkable story of how the United States and Vietnam overcame the tragedy of war to build an enduring new relationship. My husband John played a part, along with so many Americans, including principled Democrats and Republicans in Congress, successive U.S. presidents of different political parties, and civic leaders—including proud veterans—determined to chart a new course for our peoples that is about the future, not the past. I recommend Ted's book as both an authoritative history and a colorful account of an ambassador's life in a country of strategic importance to the United States."
-- Cindy McCain ― Chair of the Board of Trustees of the McCain Institute for International Leadership at Arizona State University

"This remarkable book is a tribute to the power of reconciliation between former enemies—The United States and Vietnam. It also reveals the power and promise of diplomacy and the extraordinary American Ambassador, Ted Osius, who led the way in building a new peace with the Vietnamese people and government."
-- Nicholas Burns ― Ambassador (ret.), Harvard University Professor, and former U.S. Under Secretary of State

"From his direct engagement in the establishment of the US embassy to his 2014-2017 ambassadorship in Ha Noi, Ted Osius has demonstrated outstanding commitment and perseverance in the complex and difficult journey towards his stated goal of Viet Nam-US reconciliation. I applaud Ambassador Osius's remarkable contribution to this worthy cause. His memoir provides us a needed American perspective from a top US diplomat. Let us hope that in the near future there will also be Vietnamese perspectives offered on the topic of Viet Nam-US reconciliation."


-- Ton Nu Thi Ninh ― Former Ambassador of Viet Nam to the European Union

"Ted's evocative book, Nothing is Impossible instantly took me down a path of very fond memories. His story is an extremely personal one for me as well; one that brings back countless recollections of people, places, events, hard decisions, some of which evoked forgotten moments when history was made. His lively firsthand account of the timing, the key players, and the complex circumstances leading to the reconciliation and development of diplomatic relations between the United States and Vietnam will keep readers glued to the book's pages. Anyone interested in an expertly detailed account of American/Vietnam relations will discover that Nothing is Impossible is a gold mine of historical and interesting anecdotal information."

-- Pete Peterson ― Former U.S. Ambassador to Vietnam

"Ted Osius and I started our ambassadorship in each other country's capital, Hanoi and Washington DC, almost at the same time in late 2014. We committed ourselves to working together and we witnessed remarkable achievements: President Obama visiting Vietnam and Party General Secretary Trong's first-ever historic visit to the US, among others. Ted has been much appreciated by leaders of both countries for his dedication and wise counseling. And, featured as the title of his new book, Nothing is Impossible has been, not only Ted's famous remarks, but more uniquely, an attribute to the US-Vietnam relationship."
-- Pham Quang Vinh ― former Ambassador of Vietnam to the United States

"Ted Osius has been the tip of the U.S. diplomatic spear in some of the most critical areas around the world. In his more than 30 years in the U.S. Foreign Service, Ted has successfully navigated the ever changing chessboard of U.S.-Asian relations in a political landscape populated with both fierce U.S. allies and determined opponents. All at a time that has seen the ever-growing influence of China on the world stage. Ted has shown he is a diplomat's diplomat and his story—as riveting and touching as it is detailed—is ultimately one of courage, devotion, and dedication."
-- Alan Lowenthal ― United States Representative for California's 47th congressional district

"Ted Osius has written a wonderful book about his, and America's, relationship with Vietnam. He shows vividly how through diplomacy—not just government to government, but people to people and culture to culture—former wartime enemies surmounted differences once thought unbridgeable, and makes the case for pursuing goals still thought impossible, like the advancement of human rights in Vietnam. His story is fascinating, fun to read, and a primer for how America can regain its standing and influence in Vietnam and beyond."
-- Thomas Malinowski ― Member of the U.S. House of Representatives from New Jersey's 7th district

"Ambassador Ted Osius has written an illuminating, engaging and often moving story of the quarter century he has dedicated to helping the United States and Vietnam overcome their painful past. It is a narrative of political, economic, environmental and educational policies, of cultures and traditions, of losses and memories, of the lingering devastation of war and the commitment to work for reconciliation and peace."

-- Drew Gilpin Faust ― Arthur Kingsley Porter University Professor and President Emerita, Harvard University

"This is a book you cannot put down. Set in the corridors of power, Ted Osius's insider account offers fascinating insights about Vietnamese politics and geo-political relations. Highly recommended to anyone who is interested in contemporary Vietnam."

-- Maikhoi Donguyen ― Vietnamese artist and activist

"This is an outstanding account of a rare transformational moment in history, when two people formerly divided by bitter ideological differences and scarred by warfare, were able to find their ways towards a reconciliation of the spirit, long after the swords were put away. As US ambassador to Vietnam, Ted Osius was far more than a detached observer and reporter of these events, in the classical manner of diplomats. Without ever losing perspective as an exponent of US policy, he invested heart and soul in furtherance of this process, and, as an unintended consequence of his respect for the values and cultures of the people of Vietnam, and by virtue of the examples he set in the details of his personal life, became in his own right a symbol of the best we have to offer as a nation."

-- Leon Fuerth ― Formerly, National Security Adviser to the Vice President of the United States, Albert Gore

"Ted Osius expertly weaves the personal and the political into an engaging and insightful story of how Vietnam and the United States have come so far so fast since diplomatic relations were established 25 years ago. 'Dealing honestly with the past…was key to carving out a different future…' he writes, and the most challenging part of that past is Agent Orange. Today the U.S. is giving material assistance to victims of Agent Orange and cleaning up the dioxin residue left behind at former American bases in Vietnam. But reconciliation is not yet complete and these and other measures which address the legacies of war will require continuing American attention and commitment."

-- Charles Bailey ― former Ford Foundation Representative in Vietnam & co-author, From Enemies to Partners: Vietnam, the U.S. and Agent Orange

"I had the pleasure of spending time with Ted in 2016 while I was filming in Vietnam. He instantly impressed me as a diplomat who not only held a strong commitment to US diplomacy, but more importantly as someone who cared deeply about the people of Vietnam with whom he interacted daily. He later demonstrated great personal integrity and courage by standing up against an unjust and misguided policy that would have abandoned people who had sacrificed greatly for our country. More Americans should follow his example of genuine communication, deeper understanding of others, and courageous living!"

-- Samuel L. Jackson ― Actor

"How do countries move from war to peace to friendship to cooperation to partnership? The dynamic is exceedingly, and unfortunately, rare. But Ted Osius had the good fortune to be engaged in America's reconciliation with Vietnam from its earliest days. In the finest tradition of diplomatic memoirs, he effortlessly synthesizes grand strategy and humanitarian affairs, tense negotiations and touching bicycle rides, to definitively document the course—and the enormous potential—of one of America's most vital partnerships in Asia."
-- Parag Khanna ― author of The Future is Asian

"Warriors and prisoners turned diplomats, revolutionaries and political activists turned statesmen, soldiers and draft dodgers turned national leaders: such are the extraordinary people whose unimaginable determination and resilience helped to overcome the impossible aftermath of war— and succeeded at a magnificent act of reconciliation. As brilliantly told by former ambassador Ted Osius, two former deadly enemies become bound into a reflection of one another through a desire for peace. Nothing is Impossible deserves to be read for generations."
-- Nguyen Qui Duc ― Former National Public Radio journalist and author of Where the Ashes Are: the Odyssey of a Vietnamese Family

"While millions of pages have been written about the terrible war between the United States and Vietnam, the two countries' fraught and complicated efforts to rebuild diplomatic and economic relations afterward has been understudied and misunderstood. Ted Osius' Nothing is Impossible beautifully fills this important gap. Told from the perspective of a diplomat on the front lines of the negotiations, the story Osius shares is both deeply personal and revelatory. Readers will learn new facts about the incremental steps toward reconciliation while being introduced to a cast of compelling characters who shaped the process."

-- Edmund Malesky ― Professor of Political Economy and Director of the Duke Center for International Development

"Nothing Is Impossible reminds me of Vietnam Now by former Los Angeles Times bureau chief, the late David Lamb. Like David, Ted is a great storyteller connecting the people he's met along the way to the pivotal moments in Vietnam's modern history. From lifting the U.S. trade embargo by President Clinton in 1994 to Vietnam's crackdown on civil society leaders during President Obama's visit in 2016, one can sense Ambassador Osius' frustration as well as his jubilation in his dealing with Washington DC or Hanoi where he once called home. Someday he will return with his family to call it home again. For he is an American at birth, but a Vietnamese at heart."

-- Trinh Hoi ― Lawyer and TV Host

"Despite a tortured history, America's relationship with Vietnam is now evolving into a strategic partnership as Southeast Asia becomes a testing ground for China's rise and the epicenter of U.S.-China rivalry in the world. This illuminating book by Ted Osius tells the dramatic story — through the people who lived it — of how the two countries transitioned from implacable enemies to cooperative partners on the regional stage. As a central player in this transition, Osius has written the rare volume that is both important diplomatic history and an engrossing and enjoyable read."
-- Jonathan Stromseth ― Lee Kuan Yew Chair in Southeast Asian Studies, Brookings Institution, and former member of the Secretary of State's policy planning staff

"Ted Osius has shared such an important story about how America and Vietnam made the remarkable transition from enemies to friends, and what it means, truly, to come to terms with epic tragedy and loss."

-- Lynn Novick ― co-director/producer, The Vietnam War

"The Notorious RBG," by Ted Osius
https://www.washingtonblade.com/2020/09/19/the-notorious-rbg/
― Washington Blade

"[A] complex and fact-filled book. Osius has succeeded in making the many people involved come very much alive in his book."

― Thomas Bo Pendersen

"The Remonstrating Official," by Ted Osius
― The Foreign Service Journal

"Former US ambassador writes on US reconciliation with Vietnam"
― Sai Gon Giai Phong English edition online

"Fascinating detail....A reader curious to learn why Washington and Hanoi are now contemplating a 'comprehensive strategic relationship' won't be disappointed by Ted Osius' book. There is lucid discussion, inter alia, of the step-by-step development of 'strategic trusts' between the military establishments of both nations."
― Asia Sentinel

"Vice President Kamala Harris's Visit To Vietnam" By Ted Osius
― Tuoi Tre newspaper

Vietnam & The US: Legacy and Partnership with Admiral Scott Swift and Ambassador Ted Osius
― The General and the Ambassador

The Remonstrating Official: "Speaking Out" by Ted Osius
― The Foreign Service Journal

"Ted Osius, ex-US envoy in Hanoi, to head US-ASEAN Business Council," by Larry Luxner
― The Washington Diplomat

"Nothing is Impossible: Diplomacy, Leadership and Acceptance with Ted Osius"
― Fifth Dimensional Leadership podcast

"Osius is well positioned to write the book. He served twice at the U.S. diplomatic mission in Hanoi, first as a political officer shortly after normalization, and then as U.S. ambassador to Vietnam almost 20 years later. Osius' extended engagement with Vietnam, which he summarized as "pursuing diplomacy with Vietnam for twenty-three years – under four presidents and seven secretaries of state," enabled him to gain a deep understanding of the different contours of bilateral relations. This, in turn, provided him with the necessary ingredients to fill his book with fascinating accounts of how Washington and Hanoi have worked together to promote reconciliation and strengthen their ties."
― The Diplomat

"IN OTHER TRUMP NEWS — There's a new book out next week by TED OSIUS, the former U.S. ambassador to Vietnam, recounting his experiences in the job. He tells one story about preparations for Trump's 2017 trip to Vietnam for an APEC meeting. The planning included an upcoming White House meeting with Vietnamese PM NGUYEN XUAN PHUC. When Trump heard the name, he responded with a racist joke."
― POLITICO Playbook

"Ex-Ambassador to Vietnam 'Grieved' Trump Victory, Saw It As Threat to U.S.-Asia Relations," by Jenni Fink
― Newsweek

"Trump made a racist joke asking if then-Vietnamese prime minister's name was 'like Fook Yoo,' book says," by Grace Panetta
― Business Insider

"Behind the scenes of Donald Trump's very strange White House meeting with Vietnam's prime minister," an excerpt from Nothing Is Impossible by Ted Osius
― Salon

"Racist President Told Racist Joke Before Meeting Vietnam's Prime Minister: New Book," by Peter Wade
― Rolling Stone
About the Author
TED OSIUS, a diplomat for thirty years, served from 2014 to 2017 as U.S. ambassador to Vietnam, a country he has known and loved since 1995. Only the second gay career diplomat in U.S. history to achieve the rank of ambassador, Osius went to Vietnam with his husband and children.

JOHN FORBES KERRY is a former secretary of state and five-term U.S. senator. He is the author of A Call to Service: My Vision for a Better America, The New War, This Moment on Earth, and Every Day Is Extra. Kerry serves as the U.S. Special Presidential Envoy for Climate in the Biden-Harris administration.
با وجود اینکه هنوز بسیاری از کتاب‌خوان‌ها [ی حرفه‌ای] ترجیح می‌دهند از کتاب چاپی برای مطالعه استفاده کنند ولی شمار کتاب‌خوان‌هایی که به‌تدریج از کتاب الکترونیک به عنوان مکمل یا منبع اصلی مطالعه استفاده می‌کنند کم نیست. فارغ از نوآوری‌های جالب‌توجه در زمینه‌ی کتاب‌خوان‌هایی همانند Kindle کمپانی آمازون، امکان و قابلیت نرم‌افزاری ساده، کارآمد و در دسترس مطالعه‌ی کتاب با فرمت ePub از نظر بسیاری از کتاب‌خوان‌ها دور مانده است؛ بر اساس تجربه‌ی مستقیم ما، شاهد بوده‌ایم که بسیاری از افرادی که به ‌صورت حرفه‌ای به دنبال کتاب‌های زبان اصلی برای مطالعه روی کامپیوتر، تبلت و موبایل خود هستند با فرمت ePub آشنایی درستی ندارند.
پر واضح است که لمس کتاب به‌صورت فیزیکی و بوی خوش کاغذ تجربه‌ای لذت‌بخش و بی‌مانند است که همچنان در بین کتاب‌خوان‌های حرفه‌ای در سراسر دنیا هواداران بسیاری دارد. البته، وقتی یکی از دغدغه‌های کتاب‌خوان سهولت مطالعه‌ی کتاب تحت هر شرایطی باشد این‌جاست که نیاز به استفاده از کتاب الکترونیک حس می‌شود. با توجه به ویژگی‌های مناسب کتاب‌های الکترونیک با فرمت ePub نگرانی ضعیف شدن بینایی و خستگی چشم بر اثر نگاه مستقیم به صفحه‌ی نمایش تا حد بسیار زیاد و قابل‌توجهی کاسته می‌شود.
کتاب الکترونیک با فرمت ePub این قابلیت را به خواننده می‌دهد تا بتواند رنگ زمینه، نوع فونت و سایز فونت را برای مطالعه‌ی کتاب خود انتخاب کنند. همچنین خواننده این امکان را دارد که روی نوشته یادداشت‌ بنویسد، جمله‌ای را هایلایت کند و یا صفحه یا صفحاتی از کتاب را بوک‌مارک کند.
خوشبختانه نرم‌افزارهای کتاب‌خوان الکترونیکی رایگان بسیاری وجود دارد که از فرمت PDF و ePub پشتیبانی می‌کنند. این کتاب‌خوان‌های الکترونیک قابل نصب روی انواع موبایل‌های اندرویدی، آیفون، لپ‌تاپ‌های ویندوزی و مک‌بوک است.