The Elements of Pizza: Unlocking the Secrets to World-Class Pies at Home | Ken Forkish
کد محصول: eSHB-1678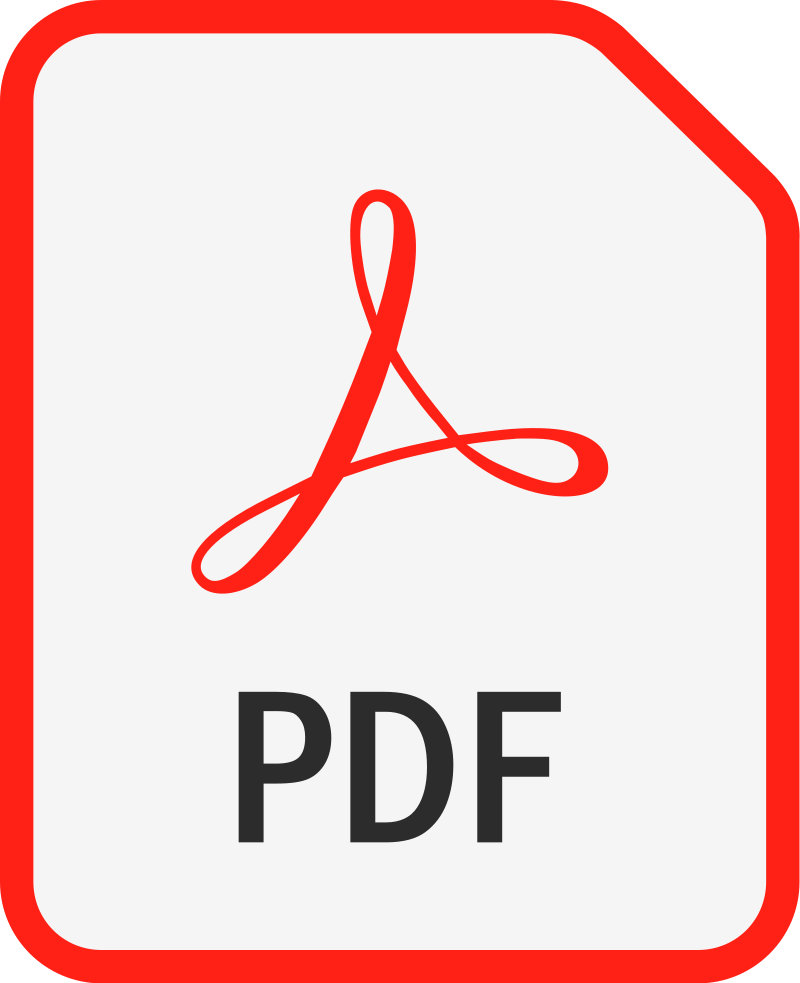 ---
Ken Forkish Italian Cooking, Food & Wine Pizza Baking Bread Baking Italian Cooking Cookbooks, Food & Wine The James Beard and IACP Award-winning Author
درباره کتاب
بخشی از کتاب
نظرات
The James Beard and IACP Award-winning author of Flour Water Salt Yeast and one of the most trusted baking authorities in the country proves that amazing pizza is within reach of any home cook.

"If there were ever to be a bible for all things pizza—and I mean all things—Ken Forkish has just written it."—Marc Vetri, author of Mastering Pasta and owner of Vetri

The Elements of Pizza breaks down each step of the pizza-making process, from choosing a dough to shaping your pie to selecting cheeses and toppings that will work for your home kitchen setup. Forkish offers more than a dozen different dough recipes—same-day "Saturday doughs" that you can make in the morning to bake pizza that night, levain doughs made from a naturally fermented yeast starter, and even gluten-free dough—each of which results in the best, most texturally sublime crust you've ever made at home.

His clear, expert instructions will have you shaping pies and loading a pizza peel with the confidence of a professional pizzaiolo. And his innovative, seasonal topping ideas will surprise and delight any pizza lover—and inspire you to create your own signature pies, just the way you like them.
Editorial Reviews
Review
"If there were ever to be a bible for all things pizza—and I mean all things —Ken Forkish has just written it. The detail that went into this book is so vast and exact that after reading it you will simply never have another question about any kind of pizza, from anywhere in the world."—Marc Vetri, author of Mastering Pasta and owner of Vetri

"Ken Forkish is one of the world's great pie men, so it should be no surprise that The Elements of Pizza is an essential addition to the pizza canon. Forkish's formidable intellect and knowledge, combined with his can-do spirit, will turn any pizza lover into a pizza maker."—Ed Levine, founder and CEO of Serious Eats

"If you're into pizza—and who isn't?—The Elements of Pizza is your new holy book. There's something here for every cook, from weeknight-ready recipes to intricate explorations of dough chemistry. Ken Forkish is clearly a man obsessed, and lucky for us: much has been written about this globally beloved food, but this book has them all beat." —Molly Wizenberg, author of Delancey and A Homemade Life

"With The Elements of Pizza, Ken Forkish proves there is no right or wrong style of pizza. The right pizza is whatever you like—and whether you fancy Neapolitan, Roman, New York, or any other style, Ken guides you smoothly through the process. But this is not just a book about crusts and toppings: it is also full of interesting history and fun stories. In fact, this terrific book is itself one of the essential elements of making great pizza at home." —Nancy Silverton, chef/co-owner of the Mozza Restaurant Group

"The Elements of Pizza is a cookbook for anyone who loves pizza—particularly those with a deep appreciation for the crust. Ken's own passion for pizza took him to Italy and across the United States to uncover the techniques and ingredients that make incredible pizza. Starting from the ground up, this straightforward guide provides readers of all skill levels with techniques and tips to master a variety of pizza doughs, and culminates in delicious recipes that prove that great pizza can be made everywhere—especially at home." —Nathan Myhrvold, coauthor of Modernist Cuisine and author of The Photography of Modernist Cuisine

"The ultimate guide to the world of pizza."—Portland Oregonian
About the Author
Ken Forkish is the author of the James Beard and IACP Award–winning book Flour Water Salt Yeast, and the owner of the popular Portland, Oregon, restaurants Ken's Artisan Bakery, Ken's Artisan Pizza, Trifecta Tavern & Bakery, and Checkerboard Pizza.
Excerpt. © Reprinted by permission. All rights reserved.
INTRODUCTION

IT'S REALLY UP TO YOU.

The hidden reality of pizza is that you can easily make better pizza at home than you can buy at any but the best independently owned, quality-focused pizzerias. All you need are good ingredients—flour, canned tomatoes, and cheese—plus a few tools and a standard home kitchen oven. And some good instruction. Even if you live somewhere that has great pizzerias, imagine making your own—a pizza that you can be proud of and is exactly how you like it. Discover for yourself what different cheeses are like on pizza: splurge on water buffalo mozzarella, see what happens when you seek out caciocavallo cheese, or try adding freshly grated Pecorino Romano. Master thin-crust and Neapolitan-style pizza. Bang out a couple of killer pan pizzas to eat with Sunday football. Serve it with confidence to your family and friends. Making it yourself will give you a greater appreciation for the craft of the pizzaiolos at your favorite pizzeria: you will probably find yourself looking more closely at their shaping technique; the dough they use and its texture; and how it's topped, loaded into the oven, and baked. By making pizza yourself, you become more intimate with it. It's seductive. You are more informed, and that understanding leads to better pizza, great pleasure, and plenty of pride.


THE FERDINANDO
Makes one 12-inch pizza

Imagine yourself as the king of Naples in 1782. You want pizza, but you don't want your wife, Queen Maria Carolina, to find out. So you disguise yourself as a commoner, sneak out of the castle, and slink through the streets to a pizzeria called Ntuono (Tony's) to satisfy your craving. Pizza is for common folk, not for royalty like you; don't you know that? You order the same pizza everybody else orders, topped with olive oil, garlic, oregano, and salt, with a little bit of cheese sprinkled on after it is baked. DUDE, she's going to smell the garlic on your breath!

If it was good enough for Ferdinando to sneak out for, risking the wrath of his royal lady, then it must have been pretty tasty. And this historic pizza of Naples is also a delicious model of simplicity. Like all of the very simple pizzas, it demands an excellent crust.

To bake this pizza, you'll pass on the broil stage I recommend for most of the pizzas in this book, removing the pie after 5 minutes of baking. The oil and the garlic should be completely done at this point. Any extra baking, or finishing with a broil stage, will burn both the garlic and the bubbles in the crust.

1 dough ball
Extra-virgin olive oil
3 or 4 cloves garlic
0.5 gram ( 3⁄4 teaspoon) dried oregano
Sea salt
15 grams (about 1⁄4 cup) finely grated pecorino cheese

1. If you use a dough recipe that calls for refrigeration, remove your dough ball from the refrigerator about 60 to 90 minutes before baking pizza. Put your pizza steel or stone on an upper rack in your oven no more than 8 inches below the broiler. Preheat the oven to 550°F (290°C) for 45 minutes.

2. Slice the garlic thinly, place it in a small bowl, and drizzle just enough olive oil over it to coat the slices. Use your fingers to ensure each slice is coated—this prevents the garlic from burning. Set aside.

3. Set up your pizza assembly station. Give yourself about 2 feet of width on the countertop. Moderately flour the work surface. Position your peel next to the floured area and dust it lightly with flour. Have the olive oil, garlic, oregano, sea salt, and cheese at hand. Switch the oven to broil 10 minutes before loading the pizza.

4. To shape the pizza, put the dough ball on the floured work surface and flip to coat both sides moderately with white flour. Use the shaping method shown on pages 92 to 95. Transfer the disk of pizza dough to the peel. Run your hands around the perimeter to relax it and work out the kinks.

5. Drizzle about 20 grams (1 1⁄2 tablespoons) of olive oil over the dough. Sprinkle the garlic and then the oregano evenly over the pizza. Sprinkle with sea salt. Turn off the broiler, then gently slide the pizza onto the pizza steel or stone. Close the oven door and change the oven setting to bake at 550°F (290°C). Let the pizza bake for about 5 minutes, until the crust is golden with spots of dark brown. The garlic color rules when to remove this pizza—don't let the garlic go beyond medium brown, and skip the broil step for this pizza, as it tends to scorch the garlic. Use tongs or a fork to slide the pizza from the pizza steel or stone onto a large plate.

6. Top the pizza with the grated cheese and drizzle a small amount of extra-virgin olive oil over it, and serve whole or sliced.