The Heart of Business: Leadership Principles for the Next Era of Capitalism | Hubert Joly - Caroline Lambert
کد محصول: eSHB-1562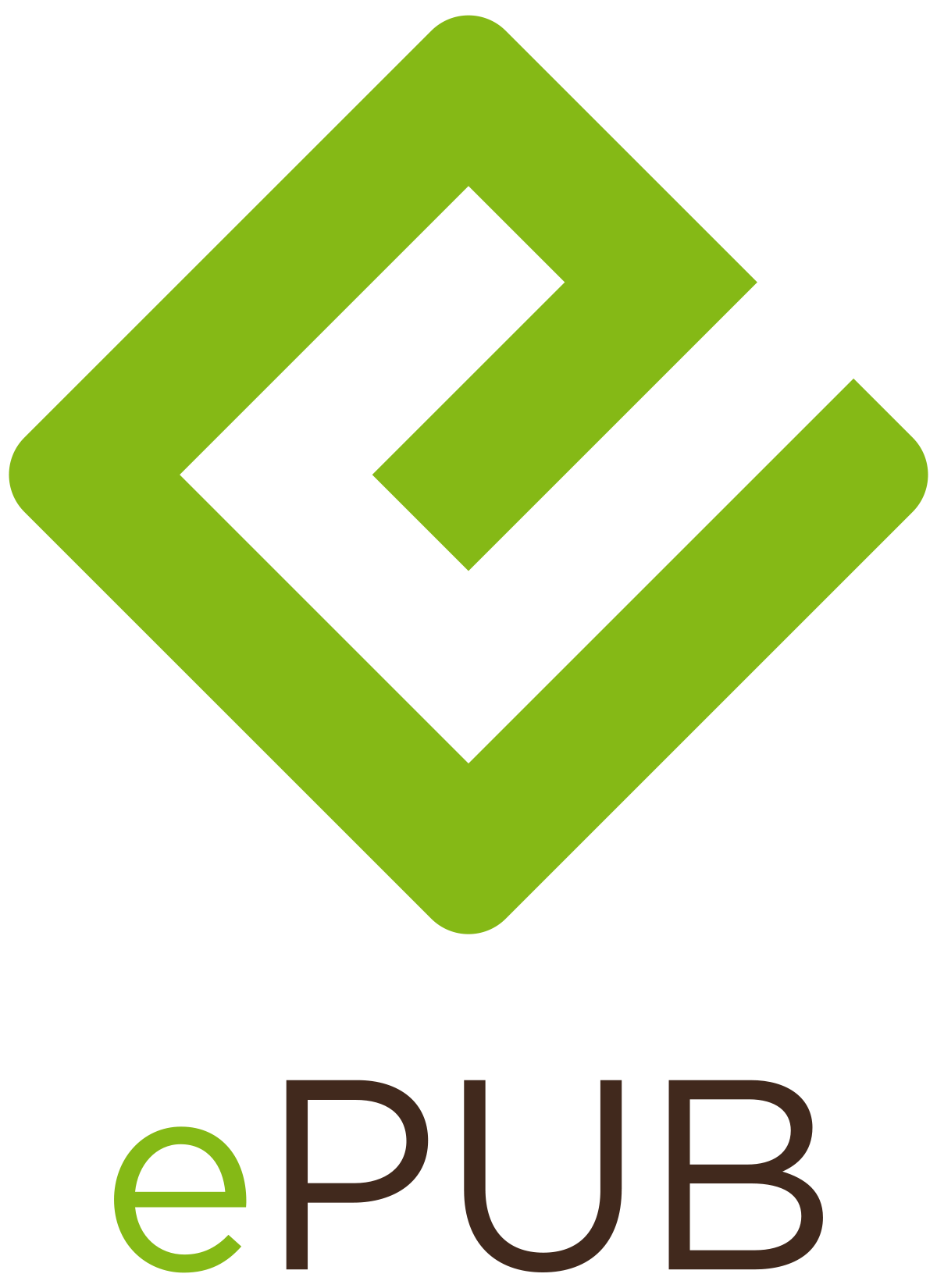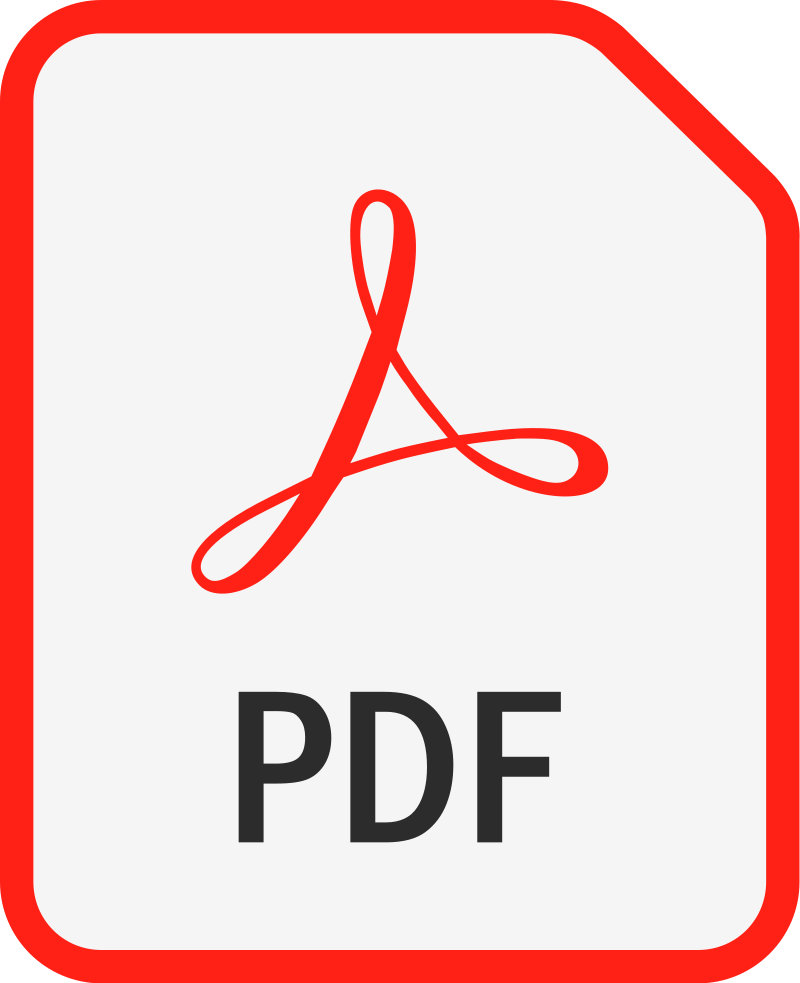 ---
Hubert Joly Caroline Lambert Retailing Industry Strategic Business Planning Systems & Planning Business Systems & Planning Workplace Culture Business Culture Wall Street Journal Bestseller
درباره کتاب
مطالعه راحت
بخشی از کتاب
کتاب درخواستی
نظرات
A Wall Street Journal Bestseller
Named a Financial Times top title
How to unleash "human magic" and achieve improbable results.
Hubert Joly, former CEO of Best Buy and orchestrator of the retailer's spectacular turnaround, unveils his personal playbook for achieving extraordinary outcomes by putting people and purpose at the heart of business.
Back in 2012, "Everyone thought we were going to die," says Joly. Eight years later, Best Buy was transformed as Joly and his team rebuilt the company into one of the nation's favorite employers, vastly increased customer satisfaction, and dramatically grew Best Buy's stock price. Joly and his team also succeeded in making Best Buy a leader in sustainability and innovation.
In The Heart of Business, Joly shares the philosophy behind the resurgence of Best Buy: pursue a noble purpose, put people at the center of the business, create an environment where every employee can blossom, and treat profit as an outcome, not the goal.
This approach is easy to understand, but putting it into practice is not so easy. It requires radically rethinking how we view work, how we define companies, how we motivate, and how we lead. In this book Joly shares memorable stories, lessons, and practical advice, all drawn from his own personal transformation from a hard-charging McKinsey consultant to a leader who believes in human magic.
The Heart of Business is a timely guide for leaders ready to abandon old paradigms and lead with purpose and humanity. It shows how we can reinvent capitalism so that it contributes to a sustainable future.
Editorial Reviews
Review
"This is one of those candid books about life at the top that you will want to read for its own magic." — The Institute of Leadership and Management Edge magazine
"Hubert Joly is one of my business heroes. ...A new age of business requires a new approach to leadership…To understand the new model, read this book." — Alan Murray, FORTUNE
"Joly, former CEO of Best Buy, debuts with a striking call to action for managers of companies large and small to 'make business and the world better places.'" — Publisher's Weekly
Advance Praise for The Heart of Business:
"The Heart of Business will be the defining business book of this decade. Hubert Joly shares his highly successful, simple, profound insights that reprioritize purpose, people, and profit. His proven philosophies are a brilliant guide for all leaders and companies preparing to rapidly pivot toward serving all stakeholders in this new age of inclusive capitalism." — Angela Ahrendts, former Senior Vice President, Apple Retail; former CEO, Burberry
"Best Buy's turnaround under Hubert Joly's leadership was remarkable—a case study that should and will be taught in business schools around the world. Bold and thoughtful—he has a lot to teach." — Jeff Bezos, founder and CEO, Amazon
"Leaders often focus on the technology and business transformations underway. In The Heart of Business, Hubert Joly shows us what true and effective leadership is really about: articulating a noble purpose, putting people at the center, embracing all stakeholders, and treating profit as an outcome." — Aicha Evans, CEO, Zoox
"Hubert Joly is a refreshing voice on organizational transformation, and with The Heart of Business he now shares an equally visionary perspective on the next potential phase of stakeholder capitalism. This is must-read material for anyone looking to understand modern business as a force for global good, the changing nature of leadership, and why deep purpose needs to be at the heart of everything we do." — Alex Gorsky, Chairman and CEO, Johnson & Johnson
"In his inspiring and transformative book, The Heart of Business, Hubert Joly uses his years of experience at Best Buy to clearly show the importance of purposeful and human leadership and how to implement it. This playbook for 'unleashing human magic' will change hearts and minds not only on how companies are run but how business and capitalism are taught in business schools. This is a must- read and a defining book of our time." — Arianna Huffington, founder and CEO, Thrive Global
"The philosophy of Hubert Joly's The Heart of Business is from his heart and one he has shared personally as a director of our company for over a decade. His belief that the journey to success is led by pursuing a noble purpose and putting people first is part of what he calls 'human magic.' The resurgence of Best Buy under his former leadership is just one example of the transformative power of those heartfelt principles. Over these many years it has been my privilege to be inspired by Hubert's honest sharing of these experiences firsthand. The Heart of Business is a unique and very human guide to true leadership and ways to work together, especially during these challenging times." — Ralph Lauren, Executive Chairman and Chief Creative Officer, Ralph Lauren Corporation
"Through great storytelling and lessons from his own experience, Hubert invites us to think deeply about a company's purpose—to contribute to the common good and serve all its stakeholders in a harmonious fashion by unleashing human magic—and offers a set of principles and practical advice on how to make this vision a reality." — Satya Nadella, CEO, Microsoft
"Hubert Joly is a revered leader who has unequivocally proven the business case for stakeholder capitalism. This book captures his passion for purpose and people above profits and, just when humanity is at its most vulnerable, showcases with unique insight and practical examples how to make business an unstoppable force for good." — Paul Polman, cofounder and Chair, IMAGINE; former CEO, Unilever
"Long before stakeholder capitalism and the idea of purpose in business were being talked about, Hubert Joly was already embracing both with impressive success. One of the very best business leaders now lifts the veil on why leading with purpose and humanity makes sense, along with how to make it work in the real world. Thoughtful, well researched, very practical, and eminently readable, The Heart of Business offers a joyful and inspiring vision of how to reinvent business and capitalism from the heart." — Darren Walker, President, Ford Foundation
"The Heart of Business makes it clear that Hubert Joly knows what it takes to create an environment in which every unique individual is valued for who they are and what they bring to the table. He knows that diversity is not an afterthought but a fundamental business imperative. He knows how to lead with purpose and humanity. And by reading The Heart of Business, so will you." — Crystal E. Ashby, Interim President and CEO, The Executive Leadership Council (ELC)
"This book, written by one of the most compelling and compassionate CEOs in a generation, will serve as a guide for all who aspire to lead with purpose and live a professional life filled with meaning. I witnessed this firsthand as Hubert led a once-in-a-lifetime retail turnaround that was grounded, first and foremost, on the principle that purpose is as important as profit and that the work itself, while hard, can be joyful and filled with heart." — Corie Barry, CEO, Best Buy
"Putting purpose and people first is the most powerful driver of performance and long-term value: this is Hubert Joly's core message. His approach, his vision of companies as a community of their stakeholders, and his call for agility and empowerment resonate deeply with my own experience heading a company that has people at its heart. This is a must-read and an inspiration for any leader wanting to make a positive economic, social, and environmental impact." — Sophie Bellon, Chairwoman, Sodexo
"The quest for meaning, and with it, questions about leadership and purpose in business, may very well be capitalism's most pressing issue today. Drawing on his inspiring journey as Chair and CEO of Best Buy, Hubert Joly describes how placing people and their aspirations at the core of companies is the key to aligning personal fulfilment, business success, and a positive impact on the world. The Heart of Business does much more than provide useful management principles and advice, though: it also nudges us to think about the meaning of life itself. With experience and wisdom, Hubert Joly makes a crucial contribution to the future of capitalism." — Thomas Buberl, CEO, AXA
"Hubert Joly's The Heart of Business is both timely and timeless. A perfect leadership book for our era, it will help leaders across the world and at every level tap into the enduring truths about how to inspire people. Hubert's own transformation from a highly analytical, hard-charging McKinsey consultant into a purpose-led leader, brought to life in the book with memorable stories and true humility, shows readers why pursuing a noble purpose and putting people at the center is an extraordinary leadership formula open to everyone." — James M. Citrin, Leader, CEO Practice, Spencer Stuart; author, You're in Charge—Now What?
"This book is a must-have for current or aspiring leaders. Having seen Hubert 'in action' as a fellow CEO, I am even more inspired reading about the principles that have guided him. The Heart of Business underscores the critical importance of human-centric management to foster growth and to ensure business is a genuine force of good— something our world desperately needs." — Mary Dillon, CEO, Ulta Beauty
"Hubert Joly is a leader I deeply respect and admire. This compelling book captures his gift of using purpose and inspiring human connections with employees, customers, suppliers, investors, and communities. A must-read if you want to learn how to do this effectively." — John Donahoe, President and CEO, Nike
"Hubert Joly's outstanding The Heart of Business will do for you what meeting and learning from him have done for me: it will truly and fully transform your approach to work, leadership, and life." — Rodolphe Durand professor and Joly Family Purposeful Leadership Chair, HEC Paris
"After reviving multiple companies, Hubert Joly now takes on his biggest challenge: turning around capitalism itself. The Heart of Business is more than a management treatise or memoir. It is an exploration of how business can help people find meaning and purpose—and how companies themselves can identify their own noble purpose to guide them forward. Joly makes a compelling, business-oriented case for why the future of capitalism depends on helping people flourish at work." — Roger W. Ferguson, President and CEO, TIAA
"Hubert Joly is one of the most gifted leaders of our time, with an extraordinary ability to navigate unimaginable business challenges while simultaneously lifting others around him to fulfill a higher purpose. The Heart of Business provides a practical and aspirational road map for all leaders to elevate their impact by focusing first on what matters most—the power of human connection. There is no better teacher than Hubert to inspire all of us to lead with vulnerability, empathy, and courage." — Michelle Gass, CEO, Kohl's
"The amazing saga of Best Buy, led by Hubert Joly and his team, is one of the most inspiring and instructional stories of this century. The Heart of Business is a must-read book for leaders at all levels, in any organization! It is a road map for anyone who wants to become a leader of the future." — Marshall Goldsmith, number one New York Times–bestselling author, Triggers and What Got You Here Won't Get You There
"The Heart of Business is a clarion call to rethink why and how we do business. Hubert Joly's leadership and humanity shine on every page, and his philosophy, shared through stories of the experiences and people who shaped it, has produced spectacular success. This book is as inspiring, authentic, and approachable as the author himself." — Cindy Kent, Executive Vice President and President, Senior Living, Brookdale
"Hubert Joly turns traditional business concepts on their heads to prove that leading with purpose and heart to serve all stakeholders, not just shareholders, builds the most long-term value for any organization. The Heart of Business reveals why transformation starts with people and how it results in financial success. This practical and actionable guide is a must-read for any leader striving for inspiration and extraordinary results." — Linda Kozlowski, President and CEO, Blue Apron
"In business, certain principles are musts for any CEO to be successful. Hubert Joly, fresh from his incredible success in Best Buy's turnaround, clearly enunciates these principles: pursue a noble purpose, make your employees feel important in the mission, include all stakeholders, and—if carried out correctly—the outcome will be substantial profits. This book is a road map for success in running any business, large or small." — Henry Kravis, cofounder, KKR
"Fairy tale in business? No! A great, true story of effectiveness and great results. The Heart of Business is a must-read: Hubert Joly shares how he changed Best Buy by doing good and making employees happier and more passionate about their brand, the products, the customers, and the stores." — Maurice Levy, Chairman of the Supervisory Board, Publicis Groupe
"The Heart of Business is a modern business guide that demonstrates the power of purpose and people to unlock value for all stakeholders. It delivers invaluable firsthand insight from Hubert Joly's transformative journey at Best Buy and elsewhere and reminds us that strategy is nothing more than words on paper until it is activated by 'human magic.' Hubert's thoughtful message is an inspiring and highly compelling call to action for any leader." — Patrice Louvet, President and CEO, Ralph Lauren
"For more than a decade, I have watched with great admiration as Hubert Joly put his unique vision of how to lead into practice. In this book, he captures the core principles and experiences that made him so successful as a leader. By combining reflections with pragmatic examples that focus on the importance of purpose and people, Hubert has created the ultimate guide for the twenty-first-century leader." — Bill McNabb, former Chairman and CEO, Vanguard
"In The Heart of Business, Hubert Joly distills a lifetime of lessons about business, leadership, and life. This is a relevant, compelling, and timely book from a courageous leader!" — Alan Mulally, former CEO, Ford Motor Company and Boeing Commercial Airplanes
"Bravo, Hubert Joly! At last, here is a CEO who demonstrates how a business with employees aligned behind an inspiring purpose can enjoy unexpected, transformational success. Hubert Joly breaks the mold by boldly asserting—and proving—that heart, humanity, and even magic are essential to stakeholders' engagement and to sustained performance. If broadly practiced, this fresh and enlightened approach will make business a force for good and may even save capitalism." — Marilyn Carlson Nelson, former Chair and CEO, Carlson
"I've had the good fortune of knowing Hubert for over a decade. The Heart of Business is a thought-provoking read on the notion that noble purpose is an essential driver of business success today. He reinforces this thesis with compelling anecdotes from his illustrious career and provides a practical guide to putting it into action. It is a timely and meaningful book that reminds us of the vital role companies can play in moving the world forward." — Shantanu Narayen, CEO, Adobe Systems
"In The Heart of Business, Hubert Joly shares his principles about business and leadership, how he came to shape them, and how he has been putting them to work over the years. Whether you are fresh out of business school or a seasoned CEO, this is a wonderful book to include in your reading list." — Indra Nooyi, former Chairman and CEO, PepsiCo
"As leaders and organizations look to create and nurture meaning for themselves, their employees, their customers, and the world, the lessons from Hubert Joly's The Heart of Business are more powerful than ever. Drawing on stories from a life well lived—and organizations well led—Joly's treatise inspires both new and seasoned leaders to consider why we work and how we can do so with power, heart, and purpose. Joly reminds us that reconnecting with what matters is what truly makes work work." — Eric Pliner, CEO, YSC Consulting
"Hubert Joly proves that businesses don't need to choose between profit and purpose. But more than that, he shows us how it's done, with practical advice and clear examples. It's hard not to feel optimistic about the future of capitalism after reading this book." — Ginni Rometty, former CEO, IBM; Cochair, OneTen
"People first! This book will bring back hope to those who doubt the sustainability of capitalism. Brilliantly illustrated by numerous heartfelt examples from his own professional life, Hubert Joly explains how a purposeful human organization, based on caring and trust, can turn the most desperate company into an industry leader. No surprise that Hubert Joly is one of the most respected business leaders today. He convincingly lays the path forward for business, and his advice should be followed." — Jean-Dominique Senard, Chairman, Renault
"Business should be a force for good. Hubert Joly has shown that putting purpose and people at The Heart of Business is the best kind of executive leadership." — Kevin Sneader, Global Managing Partner, McKinsey & Company
"The Heart of Business unveils a new paradigm of leadership for the twenty-first century, at odds with traditional thinking. It emphasizes purpose and its necessary alignment with people and culture. A new leadership approach is needed, focusing on long-term and sustainable performance and giving strong meaning to the contribution of everyone. Hubert's book describes a positive path for business, based on the diverse experience of his rich career and a profound conviction of the difference people make in our companies." — Jean-Pascal Tricoire, Chairman and CEO, Schneider Electric
About the Author
Hubert Joly is the former Chairman and Chief Executive Officer of Best Buy Co., Inc. where he led the company's turnaround and transformed it into an industry leader, consistently rated one of the best places to work for. He is now a senior lecturer at the Harvard Business School.
He is also a member of the board of directors of Johnson & Johnson and Ralph Lauren Corporation, and a vice chairman of the Business Council. He has endowed the Joly Family chair in Purposeful Leadership at HEC Paris where he actively collaborates with the faculty.
Prior to Best Buy, he was the CEO of Carlson Companies, a global leader in the hospitality and travel industry, a senior executive at Vivendi S.A., the president of EDS France and a partner at McKinsey & Company. He is a graduate of HEC Paris and Institut d'Etudes Politiques de Paris.
Hubert has been recognized as one of the top 100 CEOs in the world by Harvard Business Review, one of the top 30 CEOs in the world by Barron's, and one of the top 10 CEOs in the US by Glassdoor. He is a knight in the French Legion of Honor and the French National Order or Merit.
Writer Caroline Lambert has collaborated on books with a wide range of change makers and thought leaders, including the former President of Malawi, anti-corruption crusaders, and entrepreneurs and government officials. Most recently, she cowrote the bestseller Aligned with Hortense le Gentil.
As a journalist and Deputy Asia Editor for The Economist, Caroline wrote about business, economics, and politics, earning the Diageo Africa Business Reporting Award and the Sanlam Award for Excellence in Financial Journalism. Caroline holds an MBA from INSEAD and an MA in international relations from the Johns Hopkins University's School of Advanced International Studies, where she was awarded the Groove Haines Award in International Policy. She is a former Visiting Fellow at the Center for Global Development.
با وجود اینکه هنوز بسیاری از کتاب‌خوان‌ها [ی حرفه‌ای] ترجیح می‌دهند از کتاب چاپی برای مطالعه استفاده کنند ولی شمار کتاب‌خوان‌هایی که به‌تدریج از کتاب الکترونیک به عنوان مکمل یا منبع اصلی مطالعه استفاده می‌کنند کم نیست. فارغ از نوآوری‌های جالب‌توجه در زمینه‌ی کتاب‌خوان‌هایی همانند Kindle کمپانی آمازون، امکان و قابلیت نرم‌افزاری ساده، کارآمد و در دسترس مطالعه‌ی کتاب با فرمت ePub از نظر بسیاری از کتاب‌خوان‌ها دور مانده است؛ بر اساس تجربه‌ی مستقیم ما، شاهد بوده‌ایم که بسیاری از افرادی که به ‌صورت حرفه‌ای به دنبال کتاب‌های زبان اصلی برای مطالعه روی کامپیوتر، تبلت و موبایل خود هستند با فرمت ePub آشنایی درستی ندارند.
پر واضح است که لمس کتاب به‌صورت فیزیکی و بوی خوش کاغذ تجربه‌ای لذت‌بخش و بی‌مانند است که همچنان در بین کتاب‌خوان‌های حرفه‌ای در سراسر دنیا هواداران بسیاری دارد. البته، وقتی یکی از دغدغه‌های کتاب‌خوان سهولت مطالعه‌ی کتاب تحت هر شرایطی باشد این‌جاست که نیاز به استفاده از کتاب الکترونیک حس می‌شود. با توجه به ویژگی‌های مناسب کتاب‌های الکترونیک با فرمت ePub نگرانی ضعیف شدن بینایی و خستگی چشم بر اثر نگاه مستقیم به صفحه‌ی نمایش تا حد بسیار زیاد و قابل‌توجهی کاسته می‌شود.
کتاب الکترونیک با فرمت ePub این قابلیت را به خواننده می‌دهد تا بتواند رنگ زمینه، نوع فونت و سایز فونت را برای مطالعه‌ی کتاب خود انتخاب کنند. همچنین خواننده این امکان را دارد که روی نوشته یادداشت‌ بنویسد، جمله‌ای را هایلایت کند و یا صفحه یا صفحاتی از کتاب را بوک‌مارک کند.
خوشبختانه نرم‌افزارهای کتاب‌خوان الکترونیکی رایگان بسیاری وجود دارد که از فرمت PDF و ePub پشتیبانی می‌کنند. این کتاب‌خوان‌های الکترونیک قابل نصب روی انواع موبایل‌های اندرویدی، آیفون، لپ‌تاپ‌های ویندوزی و مک‌بوک است.