The Personal MBA: Master the Art of Business - 10th Anniversary Edition | Josh Kaufman
کد محصول: eSHB-1556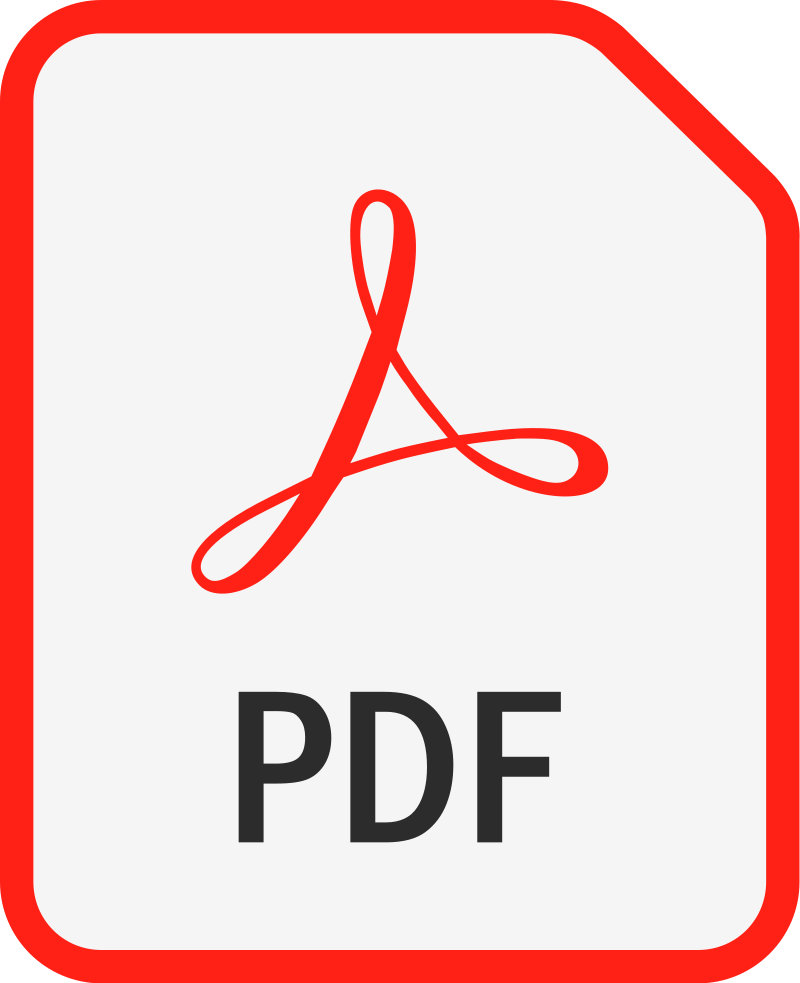 ---
Josh Kaufman Leadership Training Marketing for Small Businesses Business Education & Reference Entrepreneurship Management Management Skills Study Guides & Test Preparation Business School Guides Graduate School Guides Job Hunting & Careers MBA Management & Leadership
درباره کتاب
بخشی از کتاب
نظرات
Getting an MBA is an expensive choice - one almost impossible to justify regardless of the state of the economy. Even the elite schools like Harvard and Wharton offer outdated, assembly-line programs that teach you more about PowerPoint presentations and unnecessary financial models than what it takes to run a real business. You can get better results (and save hundreds of thousands of dollars) by skipping business school altogether....
Josh Kaufman founded PersonalMBA.com as an alternative to the business school boondoggle. His blog has introduced hundreds of thousands of readers to the best business books and most powerful business concepts of all time. Now, he shares the essentials of entrepreneurship, marketing, sales, negotiation, operations, productivity, systems design, and much more, in one comprehensive volume.
The Personal MBA distills the most valuable business lessons into simple, memorable mental models that can be applied to real-world challenges.
True leaders aren't made by business schools - they make themselves, seeking out the knowledge, skills, and experience they need to succeed. Read this book and you will learn the principles it takes most business professionals a lifetime of trial and error to master.
Master the fundamentals, hone your business instincts, and save a fortune in tuition.
The consensus is clear: MBA programs are a waste of time and money. Even the elite schools offer outdated assembly-line educations about profit-and-loss statements and PowerPoint presentations. After two years poring over sanitized case studies, students are shuffled off into middle management to find out how business really works.
Josh Kaufman has made a business out of distilling the core principles of business and delivering them quickly and concisely to people at all stages of their careers. His blog has introduced hundreds of thousands of readers to the best business books and most powerful business concepts of all time. In The Personal MBA, he shares the essentials of sales, marketing, negotiation, strategy, and much more.
True leaders aren't made by business schools-they make themselves, seeking out the knowledge, skills, and experiences they need to succeed. Read this book and in one week you will learn the principles it takes most people a lifetime to master.
Editorial Reviews
Review
"A masterpiece. This is the 'START HERE' book I recommend to everyone interested in business. An amazing overview of everything you need to know. Covers all of the basics, minus buzz-words and fluff. One of the most inspiring things I've read in years."
- Derek Sivers, founder of CDbaby.com and sivers.org


"No matter what they tell you, an MBA is not essential. If you combine reading this book with actually trying stuff, you'll be far ahead in the business game."
- Kevin Kelly, founding executive editor of Wired and author of What Technology Wants

"File this book under NO EXCUSES. After you've read it, you won't be open to people telling you that you're not smart enough, not insightful enough, or not learned enough to do work that matters. Josh takes you on a worthwhile tour of the key ideas in business."
- Seth Godin, author of Linchpin

"I've run across few people who conceptually 'grok' how to get things done better than Josh Kaufman."
- David Allen, author of Getting Things Done

"A creative, breakthrough approach to business education. I have an MBA from a top business school, and this book helped me understand business in a whole new way."
- Ali Safavi, executive director of international sales and distribution, The Walt Disney Company --This text refers to an out of print or unavailable edition of this title.
About the Author
Josh Kaufman is the author of The Personal MBA: Master the Art of Business, an international bestseller with translations in 12 languages. Josh specializes in teaching professionals in all industries and disciplines how to master practical business knowledge and skills. Josh's unique, multidisciplinary approach to business mastery has helped millions of readers around the world learn essential business concepts on their own terms. PersonalMBA.com hosts over 50,000 readers every month, and has been visited over 2 million times by readers all over the world since its founding in 2005. Josh's work has directly saved prospective business students millions of dollars in unnecessary tuition, fees, and interest by providing an effective, affordable, and debt-free method of learning fundamental business principles.
--This text refers to an out of print or unavailable edition of this title.
From Publishers Weekly
Kaufman, a former middle manager at Proctor & Gamble and founder of personalmba.com, argues that those interested in business would be better served by skipping the M.B.A. and focusing on the critically important concepts that really make or break a business. According to the author, much of what is taught in business schools is outdated; you're better off saving the expense and finding other ways to learn about these core principles--which Kaufman synthesizes--in such areas as value creation, marketing, sales, and finance. He also explores the psychological side of business and examines how consumers take in information, make decisions, and decide what to do or not to do. Acknowledging the panoramic overview his approach necessitates, he includes a fairly lengthy list of sources to seek out if more information is needed. While Kaufman's rallying call will not eradicate the need or desire for M.B.A. degrees, he does provide a surprisingly solid alternative full of information that even those already in the workplace will respond to. (Dec.) (c)
(c) Copyright PWxyz, LLC. All rights reserved. --This text refers to an alternate kindle_edition edition.
Excerpt. © Reprinted by permission. All rights reserved.
Introduction: Why Read This Book?

"Just what the world needs—another business book!"
—US Customs Agent at John F. Kennedy International Airport, After Asking About My Occupation

"Life's tough. It's tougher if you're stupid."
—John Wayne, Western Film Icon

Since you're reading this book, chances are you want to make something important happen: you want to start a business, get a promotion, or create something new in the world. It's also likely that one or more things are holding you back from achieving your dream:

► Business angst—the feeling that you "don't know much about business" and therefore could never start your own company or take more responsibility in your current position. Better to maintain the status quo than face your fear of the unknown.
► Certification intimidation—the idea that "business is complicated" and is a subject best left to trained "experts." If you don't have an MBA or similar expensive credentials, who are you to say you know what to do?
► Impostor syndrome—the fear that you're already "in over your head" and it's only a matter of time before you're unmasked as a total fraud. No one likes a phony, right?


Here's the good news: everyone has these unfounded fears, and they're normal. Don't let them hold you back from pursuing what's important to you. Businesses are created, operated, and improved by ordinary people just like you; there's no magic or secret knowledge involved. All you need to do is learn a few simple concepts that will change the way you think about how businesses work and allow you to identify promising opportuni- ties.

If you're an entrepreneur, student, tradesperson, executive, or professional who wants to master the fundamentals of sound business practice, this book is for you. No matter who you are or what you're trying to do, you're about to discover a useful new way of looking at business that will help you spend less time fighting your fears and more time doing things that make a difference.

You Don't Need to Know It All

"As to methods, there may be a million and then some, but principles are few. The man who grasps principles can successfully select his own methods. The man who tries methods, ignoring principles, is sure to have trouble."
—Harrington Emerson, Management Consultant and Efficiency Expert

One of the most important things about learning any subject is the fact that you don't need to know everything—you need to understand a small set of important concepts that provide most of the value. Once you have a solid scaffold of core principles to work from, building upon your knowledge and making progress becomes much easier.

The Personal MBA is a set of foundational business concepts you can use to get things done. Understanding these fundamental principles will give you a set of tools you can rely on to make good decisions. If you invest the time and energy necessary to learn these concepts, you'll be in the top 1 percent of the human population when it comes to knowing

► How businesses actually work
► How to start a new business
► How to improve an existing business
► How to use business-related skills to accomplish your personal goals.

Think of this book as a filter. Instead of trying to absorb all of the business information that's out there—and there's a lot out there—use this book to help you learn what matters most, so you can focus on what's important: making things happen.

No Experience Necessary

"People always overestimate how complex business is. This isn't rocket science—we've chosen one of the world's most simple professions."

—Jack Welch, Former CRO of General Electric
Don't worry if you're a complete beginner. Unlike many other business books, this book does not require any prior business knowledge or experience. I don't assume you're the CEO of a large company who makes multimillion-dollar decisions on a daily basis—but this book will still be useful if you are.

If you do have business experience, take it from many of my clients and readers from around the world who have MBAs from top schools—you'll find the information in this book more valuable and practical than any- thing you learned earning your degree.
Together, we'll explore 271 simple concepts that will help you think about business in a new and useful way. After reading this book, you'll have a more comprehensive and accurate understanding of what businesses actually are and what successful businesses actually do.

Questions, Not Answers

"Education is not the answer to the question. Education is the means to the answer to all questions."
—Bill Allin, Sociologist and Education Activist

Most business books attempt to teach you to have more answers: a technique for this, a method for that. This book is different. It won't give you answers—it will help you ask better questions. Knowing what's important in every business is the first step in making good business decisions. The more you know about the essential questions to ask in your current situation, the faster you'll be able to find the answers you need to move forward.
--This text refers to an alternate kindle_edition edition.
From the Author
Many people assume that they need to attend business school to learn how to build a successful business or advance in their career. That's not true. The vast majority of modern business practice requires little more than common sense, simple arithmetic, and knowledge of a few very important ideas and principles.

The Personal MBA is a foundational business book that focuses on the fundamentals. Its purpose is to give you a clear, comprehensive overview of the most important business concepts in as little time as possible.

Each idea in this book is presented in plain language. Connections between these ideas are highlighted for easy reference. Once you know the essentials, you're free to focus on building your career, secure in the knowledge that you're considering the most important matters first.

Most "MBA alternative" books try to replicate the curricula of top-tier business school programs. That's not the focus of The Personal MBA. My aim is to help you build a solid understanding of general business practice from scratch, regardless of your current level of education or business experience.

Your time is valuable. I've made every effort to condense a large and diverse topic into an approachable volume you can read in a few hours. If additional research into specific topics is prudent in your situation, you'll know what to look for and where to begin.

Knowing where to start in common business situations is valuable, whether you're an early-career professional, an entrepreneur, a skilled tradesperson, or an executive with decades of experience. Having a common language to think about what you observe opens the door to major improvements, no matter what you do for a living.

This revised and updated edition of The Personal MBA features many new concepts that make the book's coverage of fundamental ideas even more comprehensive. In addition, small edits have been made to improve the clarity of the concepts included in the first edition, and additional index features have been added to enhance the book's value as a long-term reference.

If you combine reading this book with real-world experience, you'll reap the rewards for the rest of your life. I hope this book helps you make more money, get more done, and have more fun in the process.