Principles: Life and Work | Ray Dalio
کد محصول: eSHB-1078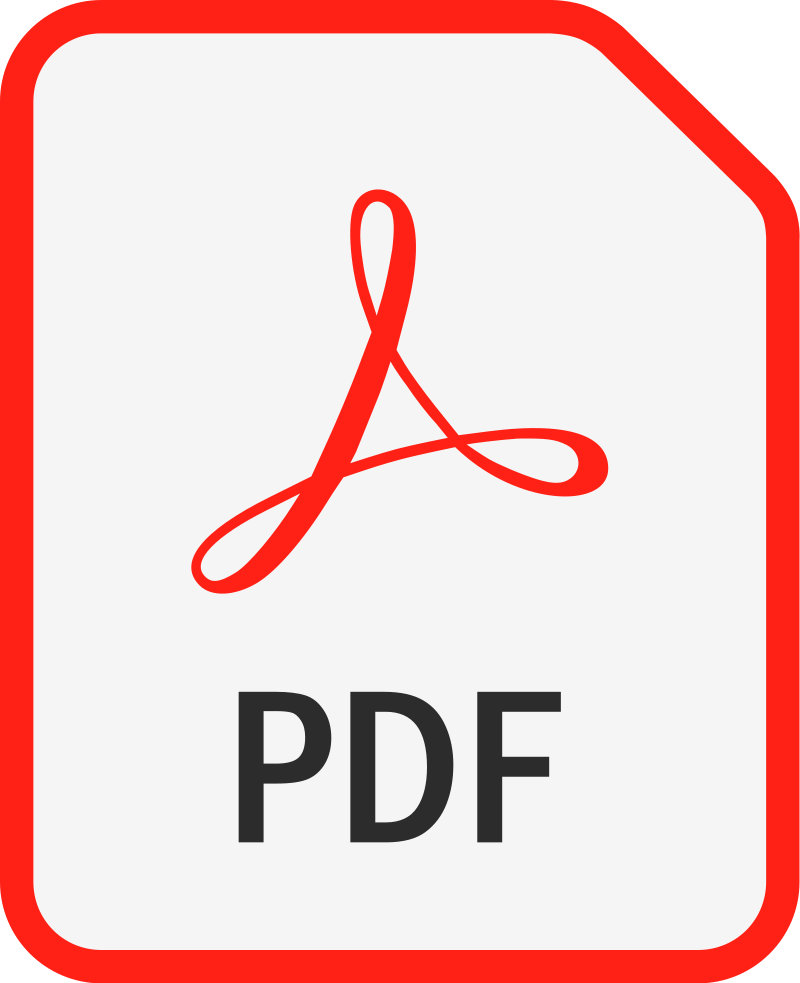 ---
Ray Dalio Investing Basics Business Decision-Making Business & Organizational Learning New York Times Bestseller Introduction to Investing
درباره کتاب
بخشی از کتاب
خلاصه‌ کتاب
نسخه چاپی فارسی
نظرات
#1 New York Times Bestseller

"Significant...The book is both instructive and surprisingly moving." —The New York Times

Ray Dalio, one of the world's most successful investors and entrepreneurs, shares the unconventional principles that he's developed, refined, and used over the past forty years to create unique results in both life and business—and which any person or organization can adopt to help achieve their goals.

In 1975, Ray Dalio founded an investment firm, Bridgewater Associates, out of his two-bedroom apartment in New York City. Forty years later, Bridgewater has made more money for its clients than any other hedge fund in history and grown into the fifth most important private company in the United States, according to Fortune magazine. Dalio himself has been named to Time magazine's list of the 100 most influential people in the world. Along the way, Dalio discovered a set of unique principles that have led to Bridgewater's exceptionally effective culture, which he describes as "an idea meritocracy that strives to achieve meaningful work and meaningful relationships through radical transparency." It is these principles, and not anything special about Dalio—who grew up an ordinary kid in a middle-class Long Island neighborhood—that he believes are the reason behind his success.

In Principles, Dalio shares what he's learned over the course of his remarkable career. He argues that life, management, economics, and investing can all be systemized into rules and understood like machines. The book's hundreds of practical lessons, which are built around his cornerstones of "radical truth" and "radical transparency," include Dalio laying out the most effective ways for individuals and organizations to make decisions, approach challenges, and build strong teams. He also describes the innovative tools the firm uses to bring an idea meritocracy to life, such as creating "baseball cards" for all employees that distill their strengths and weaknesses, and employing computerized decision-making systems to make believability-weighted decisions. While the book brims with novel ideas for organizations and institutions, Principles also offers a clear, straightforward approach to decision-making that Dalio believes anyone can apply, no matter what they're seeking to achieve.

Here, from a man who has been called both "the Steve Jobs of investing" and "the philosopher king of the financial universe" (CIO magazine), is a rare opportunity to gain proven advice unlike anything you'll find in the conventional business press.
Editorial Reviews
Review
Winner of the Axiom Business Book Award for 2018

"Mr. Dalio has long been an object of fascination. . . . His new book is more significant than the original list of principles: It is part memoir, part how-to guide. It is a deeply personal story, with Mr. Dalio wading into how he started his firm in 1975, internal conflicts inside the company, and strife early on in his career. The book is both instructive and surprisingly moving. . . . Underneath what may seem like a clinical, emotionless approach is something different and far more poignant: Mr. Dalio is preaching for individuals to have a sense of humility and introspection, an ability to open themselves to appreciate pointed criticism and use it to improve."
—The New York Times

"If there was an 'it' book for businesses or careers in 2017, it was Ray Dalio's Principles. The book, weighing in at nearly 600 pages, begins with the author's own story, including the rise of Bridgewater Associates, Dalio's highly successful investment firm. Part memoir, part strategic plan, Dalio uses his own history to provide suggestions on attaining success while always stressing the power of individuality and personal goals. This isn't just a book for the power elite. Dalio's highly detailed game plan focuses on what he calls 'radical' truths and transparencies, and are applicable to the careers of powerful CEOs, ladder-climbing executives, longtime grunts, and fresh-faced rookies."
—Chicago Tribune

"Ray Dalio has provided me with invaluable guidance and insights that are now available to you in Principles."
—Bill Gates

"I absolutely loved this book. It's beautifully written and filled with such wisdom."
—Arianna Huffington

"I found it to be truly extraordinary. Every page is full of so many principles of distinction and insights—and I love how Ray incorporates his history and his life in such an elegant way."
—Tony Robbins

"Ray Dalio's market acumen is legendary, but it was creating and living by a set of principles that allowed him to reach the top. Everyone with goals and dreams can learn from Ray's approach."
—Michael Bloomberg

"It's important and instructive to share what you've learned in life with others, and Ray does this in an interesting and provocative way in this compelling work."
—Jamie Dimon

"I was surprisingly moved by it. I found it to be remarkably engaging. It made me think about life and how we all deal with each other in pretty profound ways. And Mr. Dalio's own story about how he came to these principles is fascinating."
—Andrew Ross Sorkin

"The billionaire investor has created the strongest culture I've ever seen in an organization—one that prizes radical transparency over politics and meritocracy over democracy. In his long-awaited book, he describes the systems that he has designed to shape meaningful work, meaningful relationships, and the world's most successful hedge fund."
—Adam Grant

"I highly, highly recommend this book. It has already changed how I think about making decisions in my life and in my business."
—Tim Ferriss

"It's the book I wish I had as a young entrepreneur, stressing over not knowing what I didn't know. Principles offers a bible to the greatest skill an entrepreneur can have, the ability to Learn How to Learn in any situation. Read it."
—Mark Cuban

"Principles had a profound positive impact on my leadership style—through living more honestly."
—Reed Hastings

"Ray brings unique analytic insights about how to think about complex issues. His Principles is a must read. It's a gift to all of us."
—Steve Schwarzman

"Among a handful of philosopher-investors known not only for moneymaking prowess but also for their distinctive take on life."
—The Wall Street Journal

"What makes Dalio compelling is not just his track record but the way he goes about making money, and the rigorous analysis he applies to understanding markets, organizations, the economy, and life."
—Fortune
About the Author
Ray Dalio is the founder and cochairman of Bridgewater Associates, which, over the last forty years, has become the largest and best performing hedge fund in the world. Dalio has appeared on the Time 100 list of the most influential people in the world as well as the Bloomberg Markets list of the 50 most influential people. He is the author of Principles, Big Debt Crisis, and The Changing World Order. He lives with his family in Connecticut.

Principles Summary
5 min read
Life and Work
Having principles can help you see the truth and make wiser decisions.
So, what are you waiting for?
Read on!
Who Should Read "Principles" and Why?
At times your life will feel like it is too much to handle. You will feel problems, questions and possible answers all around you, and you will feel dizzy by the choices you are presented with.
In order to cope with such situations, it is important that you have a set of principles that can show you the way in any situation.
"Principles" does just that – gives you a guideline you can follow to persevere.
We recommend it to all readers
.
About Ray Dalio
Ray Dalio is one of the most influential and wealthy people in the world. He is the founder of Bridgewater Associates.
"Principles PDF Summary"
What are principles?
Principles are a set of guidelines that tell fundamental truths that can help you cope with any situation in life.
If you think deeply about how to act to every little thing that happens in life, you'll feel the burden of every decision.
It is good to have a go-to direction which you can follow when you come to a certain situation in life, and that is why developing your principles is significant.
When you are finding your core principles, you need to stay grounded and keep a realistic worldview.
Life can be messy, and many times is, and you need to accept that as part of your experience as well.
When you do accept it, you will come to the conclusion that it is important that in confusing and nonideal situations, you adopt a rational approach, and steer away from emotional thinking.
Also, bad situations do not have to be all that bad!
Promise yourself that you will learn from each situation that comes your way, most of all from the bad ones.
If you want to be successful, especially in the professional world, you have to learn how to bounce back after having a hard time.
Not only you have to bounce back, but you have to get up stronger and more competent than you were before the hardships happened.
Just think of life as a game, in which you gather points for achieving goals and getting results.
Adopting this perspective will make it easier to bear the hard times, since no one "dies" from just one hit in games, you just lose some points that you can make up for later on.
Another thing the game-mindset will do is that it will make you aware that there is no point in playing if you do not have a goal in your mind that you want to achieve.
To set a goal, you want to work at the moment, prioritize things and narrow them down as much as you can.
Everything is possible in life, but also you cannot have everything all at the same time.
This is a mistake many people make: trying to achieve many objectives at once.
This type of multitasking will not yield any significant results, because, in order to excel, you have to put all of your focus and energy into one place.
The scattered focus will get you scattered results that are too small to count.
After you set your goal, study the situation you are in and all of the challenges that are on your way or the obstacles that may arise.
We cannot stress out enough that you have to be completely realistic in this point.
Put the personal view aside, and make an objective evaluation.
Also, do not forget to evaluate your own weaknesses as well, as you have to know where you are the most vulnerable, in order to be able to make sound and wise decisions.
In your business try to practice radical truth and radical transparency.
Radical truth is making sure that all the important issues are out in the open, and creating a corporate culture in which the employees' opinions and stances are appreciated.
Criticism is the way to improvement, do not forget that.
Radical transparency, on the other hand, is similar to radical truth, with the difference that it focuses on the expectations that are set from the managers regarding the employees' behaviors, and vice versa.
It is important that managers and employees are in a trusting and respectful relationship since that is the only way they will successfully work together for a long time.
The best workplaces are those in which employees show more respect and consideration for their coworkers than they expect their co-workers to show to them.
However, many people believe that workplaces are competitive, so it will be hard to induce such unselfish behavior.
Key Lessons from "Principles"
1. Principles Are All About Objectivity
2. Exercise Radical Truthfulness and Transparency
3. Build an Idea Mediocracy
Principles Are All About Objectivity
Principles will allow you to see the actual reality, instead of relying on your own projections of it.
Rational thinking is the only thing that can help you in times when you need to make sound and wise decisions. Principles remove flaws in your brain by eliminating emotional thinking and reactions not based on reality.
Exercise Radical Truthfulness and Transparency
Many of the principles you will find for your self but what is really important is that you embrace radical truthfulness and transparency in your company.
This means creating an environment in which employees will feel free to give their opinions, and they will know exactly what is expected of them.
These two principles will make sure that the relationship between employees and managers is a good and long-lasting one.
Build an Idea Mediocracy
In your company, you need to build idea meritocracy, which is a place where the place is given to the best ideas.
Of course, in order to choose the best ideas, you need to enable all ideas to come to the surface, where the second key lesson has a great deal of importance.
Our Critical Review
"Principles" is a book that will teach you how to stay strong and rational during hard times that call for tough decisions.
The amount of detail and thinking the author has put into the book is fascinating, so it is a book everyone can learn from.
:این کتاب توسط ۱ ناشر منتشر شده است
نشر پندار تابان | اصول اساسی | ترجمه نازلی نصرالهی