How Dogs Love Us: A Neuroscientist and His Adopted Dog Decode the Canine Brain | Gregory Berns
کد محصول: eSHB-3647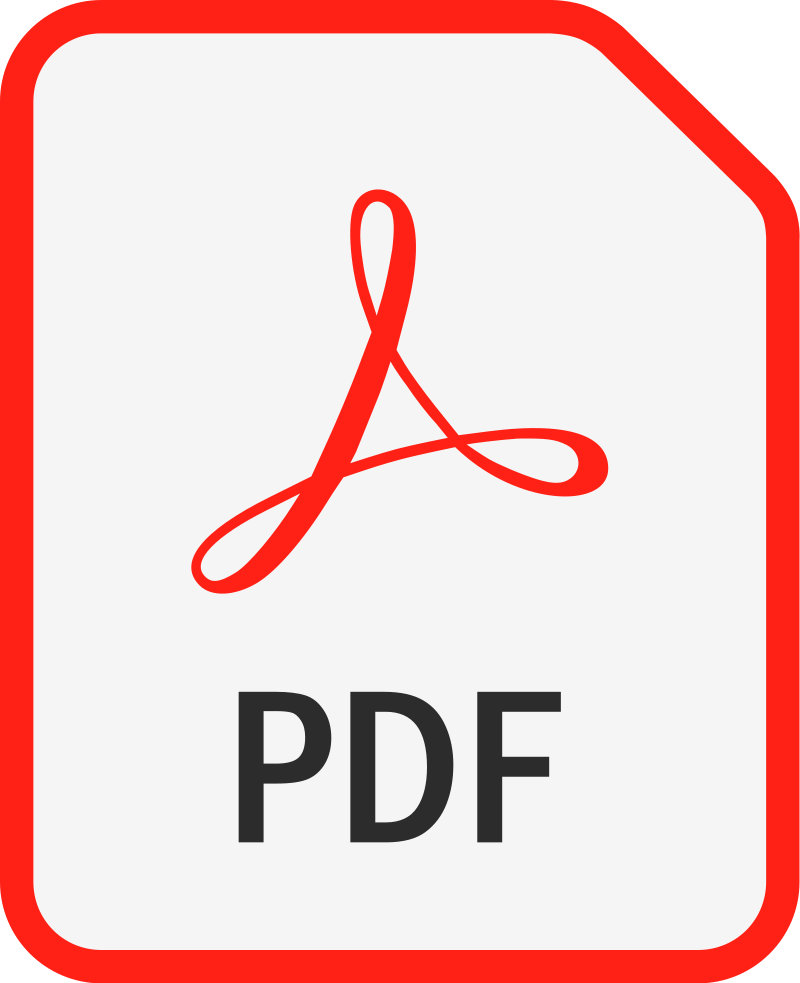 ---
Gregory Berns Dog Care Dogs Biology Neuroscience Crafts, Hobbies & Home Pets & Animal Care Medical General Psychology Wall Street Journal Bestseller
درباره کتاب
بخشی از کتاب
نظرات
A Wall Street Journal bestseller.
The powerful bond between humans and dogs is one that's uniquely cherished. Loyal, obedient, and affectionate, they are truly "man's best friend." But do dogs love us the way we love them? Emory University neuroscientist Gregory Berns had spent decades using MRI imaging technology to study how the human brain works, but a different question still nagged at him: What is my dog thinking?
After his family adopted Callie, a shy, skinny terrier mix, Berns decided that there was only one way to answer that question—use an MRI machine to scan the dog's brain. His colleagues dismissed the idea. Everyone knew that dogs needed to be restrained or sedated for MRI scans. But if the military could train dogs to operate calmly in some of the most challenging environments, surely there must be a way to train dogs to sit in an MRI scanner.
With this radical conviction, Berns and his dog would embark on a remarkable journey and be the first to glimpse the inner workings of the canine brain. Painstakingly, the two worked together to overcome the many technical, legal, and behavioral hurdles. Berns's research offers surprising results on how dogs empathize with human emotions, how they love us, and why dogs and humans share one of the most remarkable friendships in the animal kingdom.
How Dogs Love Us answers the age-old question of dog lovers everywhere and offers profound new evidence that dogs should be treated as we would treat our best human friends: with love, respect, and appreciation for their social and emotional intelligence.
Editorial Reviews
Amazon.com Review
A Behind-the-Scenes Look at The Dog Project
Click to enlarge Click to enlarge Click to enlarge
Review
"This book's abundant appeal and value come from following Berns through the challenges of constructing the experiment and especially of training his dog to participate. 'Like a catcher and pitcher,' he writes, he and his dog 'became a team.' The satisfaction of that relationship perhaps explains why our two species have lived together so long and happily." —The Boston Globe

"A neuroscientist wonders what goes on in the minds of our pet dogs: Do we delude ourselves when we believe that they love us? [How Dogs Love Us is] a solid introduction to an appealing new area of research." —Kirkus

"The book is as much a scientific exploration of how the canine brain might function as it is a deeply personal story about Berns's relationship with dogs as pets and colleagues. Ultimately that connection is what makes the book compelling." —Scientific American MIND

"Thoroughly enjoyable and edifying…Five out of five stars…highly recommended." —Your Dog

"In the fascinating book How Dogs Love Us, [Berns] recounts the methods his team employed, and how their pet dogs made these groundbreaking studies possible. There's much to learn in this engrossing read." —Bark Magazine

"Neuroscientist Gregory Berns studies dog brains to answer that eternal question: Do our dogs really love us?" —Men's Journal
"The journey Berns and his team embarked on, and are continuing, is as remarkable as the study's conclusions to date. Berns proves what most pet lovers have always known. Our dogs are much like us." —The Akron Beacon Journal

"How Dogs Love Us is a fascinating account of a scientist's tenacious pursuit of the unknown. Gregory Berns's account of his lab's Dog Project provides readers with new insights into the minds of our most loyal companions while also reminding us that scientific research should be approached with passion, love, and a bold disregard for the possibility of failure." —Dan Ariely, author of The (Honest) Truth About Dishonesty

"An exciting journey to the center of a dog's emotional mind. Berns offers hilarious descriptions of training his dog to lie still while being fed hot dogs in the MRI brain-scan machine." —Temple Grandin, author of Animals Make Us Human

"With infectious passion for dogs, science, life, and love, Gregory Berns takes us on a rollicking yet scientifically serious study of the mental life of dogs-what dogs understand and how they think. Berns's tale is a dramatic but very funny look at how real, grubby science can accomplish great things. This is dognitive science at its insightful, passionate, and playful best." —Patricia Churchland, author of Touching a Nerve

"How Dogs Love Us is the beautifully written story of an iconoclastic neuroscientist challenging the status quo and seeking to truly understand the dogs with whom we share our lives." —Jennifer Arnold, author of Through a Dog's Eyes

"Amazingly entertaining and super smart. In How Dogs Love Us, Gregory Berns gives us our first real look inside the brain of a dog, while simultaneously setting new standards in ethical science. A truly great read!" —Steven Kotler, author of A Small Furry Prayer

"Gregory Berns's book, packed with solid scientific research and warm personal stories, will set the agenda for future research on the minds and emotional lives of animals." —Marc Bekoff, author of The Emotional Lives of Animals

"Fast, fun, and funny, Gregory Berns demonstrates scientifically that dogs are people, too." —Laurence Gonzales, author of Surviving Survival

"Gregory Berns's amusing story about his dogs, his daughters, and a giant magnet communicates as no other what fun science can be." —Frans de Waal, author of The Bonobo and the Atheist

"This book lets you see inside the mind of a dog as never before. How Dogs Love Us will revolutionize how we understand animals—especially our dogs. This is a must-read for animal lovers and neuroscientists alike."—Brian Hare, author of The Genius of Dogs

"Berns is an excellent writer. His explanations of the scientific thinking behind the Dog Project (as he calls his experiment) are crisp and clear and accessible to a nonscientist without being condescending…Some of the best parts of How Dogs Love Us, though, are about the questions, not the answers. In his account of the slow, meticulous, day-to-day process of creating a scientific study, Berns has produced one of the best accounts of how science is "done."" —Chicago Reader

"How Dogs Love Us makes a thought-provoking and often humorous case for something canine lovers have suspected for years: dogs are not simply 'Pavlovian learning machines' but, rather, sentient beings with a high level of empathy and an affinity for social learning. In answering his original question, he sparks many more about how we value and care for our canine companions." -Kirsten Galles, Shelf Awareness

"Berns's book is a beautiful story about dogs, love and neurology that shows how nonhuman relationships are inspiring researches to look at animals in new ways, for their benefit and ours." —Rebecca Skloot, New York Times Book Review
From the Author
FAQ
Why did you start the Dog Project?
Two years ago, my favorite dog - a 14 year-old pug named Newton - died. After he was gone, I wondered if he had loved me the same way I had loved him. It seemed impossible to know. I had spent the last 20 years using brain imaging to study how the human brain works, and after Newton died, I realized that we could use the same tools to understand how the canine brain works. Dogs are very special animals. They have been with humans far longer than any other creature, and yet we really don't know what they are thinking.

Where do the dogs come from?
All of the dogs are owned and trained by people in the Atlanta community. They volunteer their time to participate mostly out of a love for their dogs and a curiosity to figure out what dogs are thinking. Many of our team members have experience raising service dogs for local and national service-dog groups. Others enjoy agility competition. Several of the dogs were adopted from shelters or rescue groups. We do not use, nor do we support the use of dogs (usually beagles) that have been purposely bred for research.

How does an MRI tell you what a dog is thinking?
We use a technique called functional MRI (fMRI). When neurons are active, they require more blood and oxygen, which is picked up with fMRI. The technique has been used in humans for 20 years.

Is MRI dangerous to the dog?
MRI uses a strong magnetic field (60,000 times Earth's magnetic field). By itself, the magnetic field poses no danger to the dogs. However, the field is strong enough to pull metallic objects into the magnet, making them projectiles. Just like human patients, we take extra care to make sure there is no metal on the dog or the humans in the room. We use only nylon collars. Microchips are MR-safe. As part of the MRI process, the scanner emits radio waves to excite protons in the body (this is the 'R' in 'MRI', standing for 'resonance'). Because some dogs do not weigh very much, we take care to limit the amount of radio waves emitted. The FDA sets limits on the radio power for humans by weight, which we follow for dogs. Finally, MRIs are loud. To protect the dogs' hearing, we train them to wear ear muffs.

What have you discovered?
Dogs' brains, in many ways, look and function just like human brains. We share many of the same basic structures (called a 'homology'), including a brain region that is associated with positive emotions. We are also beginning to understand how the dog's powerful sense of smell works to identify the members of his household.
About the Author
Gregory Berns, M.D., Ph.D., is the Distinguished Professor of Neuroeconomics at Emory University. His research has been featured in the New York Times, Wall Street Journal, Time Magazine, National Geographic, Smithsonian, Los Angeles Times, Nature, New Scientist, Psychology Today. He has appeared on 60 Minutes, GMA, CNN, NPR, ABC, and the BBC. "How Dogs Love Us" was a New York Times and Wall Street Journal bestseller; and "What It's Like to Be a Dog" was named one of the 10 best science books of 2017 by the Smithsonian. He lives in Atlanta, Georgia.